By

joe
staff
on July 21, 2010, 9:54 AM
| 3 comments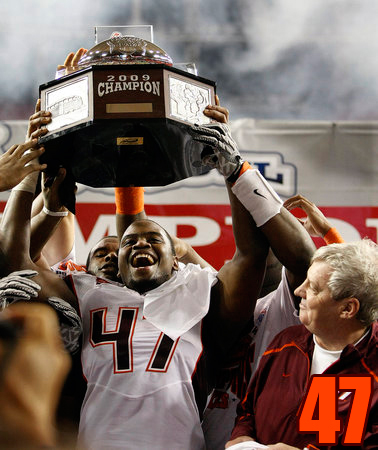 Trivia*:
Which Hokie had 47 total tackles in 2009?
The Hokies played in their _____ game, a 47-0 win against James Madison in 1999.
The win against JMU started a __ home winning streak.
If anyone has pictures of general Hokie awesomeness that they'd like featured on the countdown email them to me (thekeyplay [at] gmail [dot] com). I'd appreciate it.
*The first person to leave a comment with the correct answer(s) gets a point. Each correct answer is worth a point. At the end of the season the most points wins a free tee from GameDay Passion.