By:

Joe Lanza
publisher
on August 13, 2011, 1:41 AM
| 7 comments
Wednesday afternoon sources told TKP that Ricardo Young was transferring. Eric noted as much on his Twitter account, as did I.

We didn't know where he intended on going, or when an official announcement was happening, just that he was moving on.
Fast forward to today. BeamerBall.com made an announcement that Young would miss Tech's first open scrimmage on Saturday because of "personal reasons".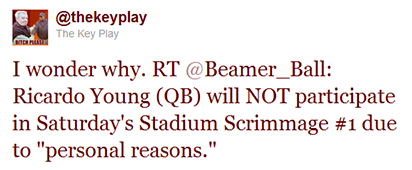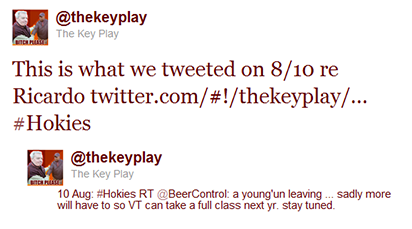 Shortly thereafter we learned Ricardo's locker was cleaned out. We still don't have the timetable for an announcement. It's quite possible he's taking some time to think his decision through. Whatever the case may be, we'll update you as soon as we know more.