By:

Danny Coale Is My Spirit Animal
on April 20, 2017, 9:10 PM
| 16 comments
VT Football opens the new season this Saturday with the Spring Game. The current weather predictions say that we're looking at a high of 65, with a 90% chance of thunderstorms, and a 100% chance of me being drunk.
I'm putting the word out for our resident meteorologist so that we have a more accurate forecast than this guy: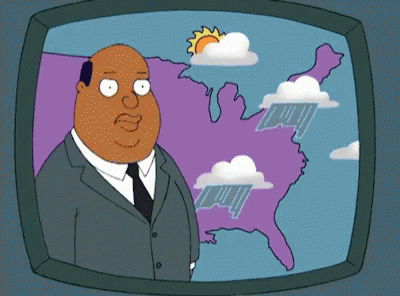 If you're still around these parts Eshiben, let us know how many ponchos we're going to need! (Or on a more serious note: the likelihood that lightening may force the team to cancel the game).
Thanks.