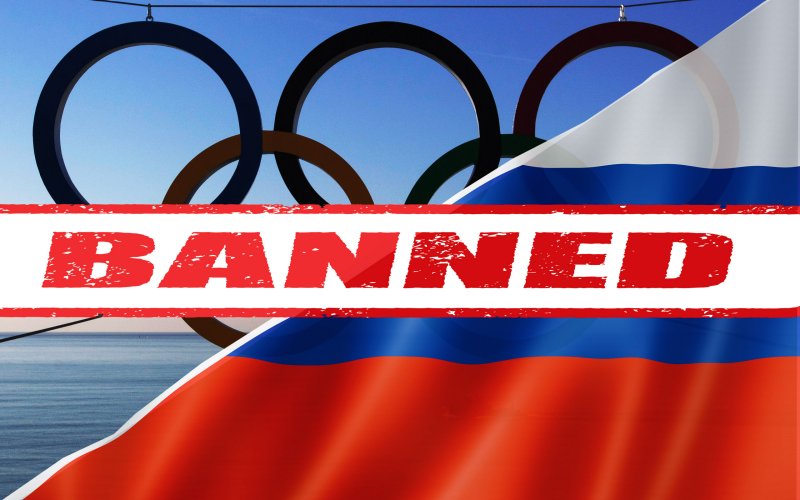 Alright, first off... Congratulations to the United States and Canada for coming 1-2 in the Pyeongchang Olympics in February. Secondly, this is going to lead to a wonderfully wacky hockey tournament, which I will go into in a second.
But yeah, I am not sure how many have been following, but Russia has been dealing with more than a bit of a doping scandal to their Olympic athletes. A scandal that uncovered that, essentially the Russian government had been bankrolling a doping scheme to inflate the participation levels of their Olympic athletes. (Why yes, it does have Rocky IV undertones, thanks for noticing). Well, today the ruling came out, and the IOC did the one thing the NCAA is incapable of doing... The Olympic power has been banned from the 2018 Games. For the individual competitors who might have been trying to compete, they'll still be allowed to participate as an unaffiliated individual, but all Russian teams are gone, and any potential competitor must prove they were not a part of the scandal before getting their clearance. Not as easy as it sounds.
But lets be real, Olympic hockey is really why most people tune in, and oh man is this going to be a mess. First of all, the NHL is not participating in these Olympic games. Looking forward to seeing Austin Matthews and arguably the most talented crop of US hockey athletes we've had in a very long time run to possibly their first Olympic gold since 1980? Too bad, the NHL is staying home and the players are actively banned from participating. Ovechkin had previously said he would play anyway, but was informed by the NHLPA how impossible a task that would have been. So then the thought was that Russia would end up dominating this thing, as the KHL was sending their players, and while that league is a distant second to the NHL, it is the second best professional hockey league internationally. Buuuut now with the Russian team banned, its looking like they're going to keep all their players out as well, effectively creating a massive void of the best international players in this tournament. We're at a stage where it really is wide open on who can win this, but its probably going to come down to the Canadian juniors or US collegians on who wins it all.