By:

ltrepeter2000
Hoops Wiz
on December 6, 2017, 3:41 PM
| 53 comments
IT'S GAMEDAY!🏀 #BeatRadford📍 Cassell Coliseum🕕 6 PM EST📺 ACC Network Extra💻 https://t.co/wDwXCkTsIL pic.twitter.com/xRhyaVW8Lx— VT Men's Basketball (@HokiesMBB) December 6, 2017
GAME INFORMATION
Date/Time: Dec. 6, 2017 / 6 p.m.
Opponent: Radford
Site: Blacksburg, Virginia (Carilion Clinic Court at Cassell Coliseum)
Radio: Virginia Tech IMG Sports Network
Talent: Jon Laaser & Mike Burnop
Internet: ACC Network Extra
Talent: Andrew Allegretta & Mack McCarthy
Live Stats: HokieSports.com
Game Notes: Virginia Tech
No Listing for Sirius/XM Radio
⚠ 6 PM TIPOFF ⚠ pic.twitter.com/jnCIhWuDGP— VT Men's Basketball (@HokiesMBB) December 6, 2017
New River Valley Challenge
Buzzketball is now 7-1 on the season, and faces a scrappy Highlander team that has lost several tight games this season. The Hokies had to survive a close finish for the first time this season. Hopefully it will pay dividends once they reach the ACC schedule. They now have wins over three Power 5 opponents on the season.
The Hokies come home victorious from the Ole Miss Pavillion to face a Radford squad with a 4-3 record, having suffered losses to Elon, Vanderbilt and Ohio State. Their victories so far are over Georgia Southwestern State, ECU, James Madison, and VMI. The Highlanders are giving up an average of 68.6 points per game so far. This is the lowest total points allowed by a Hokies opponent so far this year. The Hokies managed to escape in overtime against the Rebels on Saturday but the Highlanders are a much more proficient defensive team than Ole Miss. I still expect to see another game where the Hokies shoot extremely well, especially outside. Radford opponents are currently shooting 37% from outside on 24 attempts per game. These two teams have met nine times, with the Hokies leading the series 7-2.

The Highlanders are coached by Mike Jones. He has been the head coach at Radford since 2011 during which time the Highlanders have gone 97-106, with two trips to the CBI in 2014 and 2015. This is his only stint as a head coach, but spent 21 years as an assistant at VCU, UGA, WVU, Richmond, Furman, Howard, and high school powerhouse Sidwell Friends School. Coach Jones is a heavy follower of Shaka Smart's coaching tendencies in regards to up tempo pace on both ends of the floor but seems like this season has transitioned to a more methodical offense.
Defensively, the Highlanders have historically been a high pressure defense that utilizes the entire court to slow offensive possessions. Jones coaches his teams to be especially aggressive around the mid court line to create turnovers and usually play strictly in a man to man defense in the half court but appear to be using much more 2-3 zone defense this season. His teams over the last few seasons though have struggled in this category and this season they are only turning their opponents over just over 10 times per game which is extremely low for a high pressure defense. As a comparison, The Citadel, one of Tech's earlier opponents is turning opponents over 22.25 times per contest so far this year.
Offensively, Coach Jones puts an emphasis on rebounding on both ends of the court to create offensive possessions. They also seem to utilize the Dribble Drive Motion Offense, although I am pulling that from watching video as I wasn't able to find anything directly attributed to the coach. The premise of this offense is to get your guards consistently driving the ball into the lane to create spacing and open shooters if the primary drive doesn't lead to a shot. The Hokies will need to ensure they protect the paint but are able to defend their assigned shooter. So far this season, the Highlanders are attempting just under 25 shots per game from outside with 8 of those attempts coming from Carlik Jones and Donald Hicks who both are shooting better than 45% from outside. There are six Highlanders that attempt at least 2.4 shots from outside per game.
What does that mean for the Hokies?
The Hokies will be back home in one of the last games before the students leave for winter break. Hopefully it will be a home team crowd but it's not as if Radford fans have far to travel to cheer on the Highlanders here. The team needs to find it inside themselves to come out with the necessary energy to be competitive early. While even with a sluggish start I don't expect Radford to win this, why give them a chance.
Radford is allowing opponents to shoot 37% on 25 attempts per game outside. This plays right into the Hokies hands who are still shooting 4% from outside even after their dreadful performance against Ole Miss.
The Highlanders are not a gigantic team this season with only two players at 6'8. Much like the Hokies they rely on their guard's or stretch forwards to create offense. Radford has found it difficult putting the ball in the hoop at a consistent rate this season. They are currently only managing 69.3 PPG which is lower than the lowest output by Tech this season.
The Highlanders are a team that has solid depth, returning four of five starters from last season and consistently playing nine players for 15 or more minutes per game. There is one Radford starter that is averaging at least 30 minutes. The Highlanders are shooting the ball at 42% from the floor and 69% from the charity stripe. The Highlanders perimeter shooting is managing just 37% on 25 attempts per game.
The Hokies shouldn't rely on getting to the charity line in this contest though as the Highlanders opponents average only 16.4 attempts per game. This was a trend they bucked in the last game against Ole Miss though so it could continue here. None of the Radford players have more than 2.7 fouls per game this season so they play solid clean defense as a whole.
Highlanders Backcourt

Freshman Carlik Jones, #1, 6', 170 lbs is the highest scoring guard for the Highlanders, averaging 10.4 PPG, 3 RPG, and 2.4 APG. He is shooting 47% from the field and 74% from the stripe. He is attempting 3 shots per game from outside, hitting 48% so it's critical that the Hokies close out on him. His role on this team is just starting to develop but currently Radford utilizes his as the sixth man who comes in much the way Allen and Leday did last season for the Hokies. He is also their high energy defender, so if Robinson or Nickiel Walker- Alexander are finding their way down low, they will likely eventually be covered by Jones.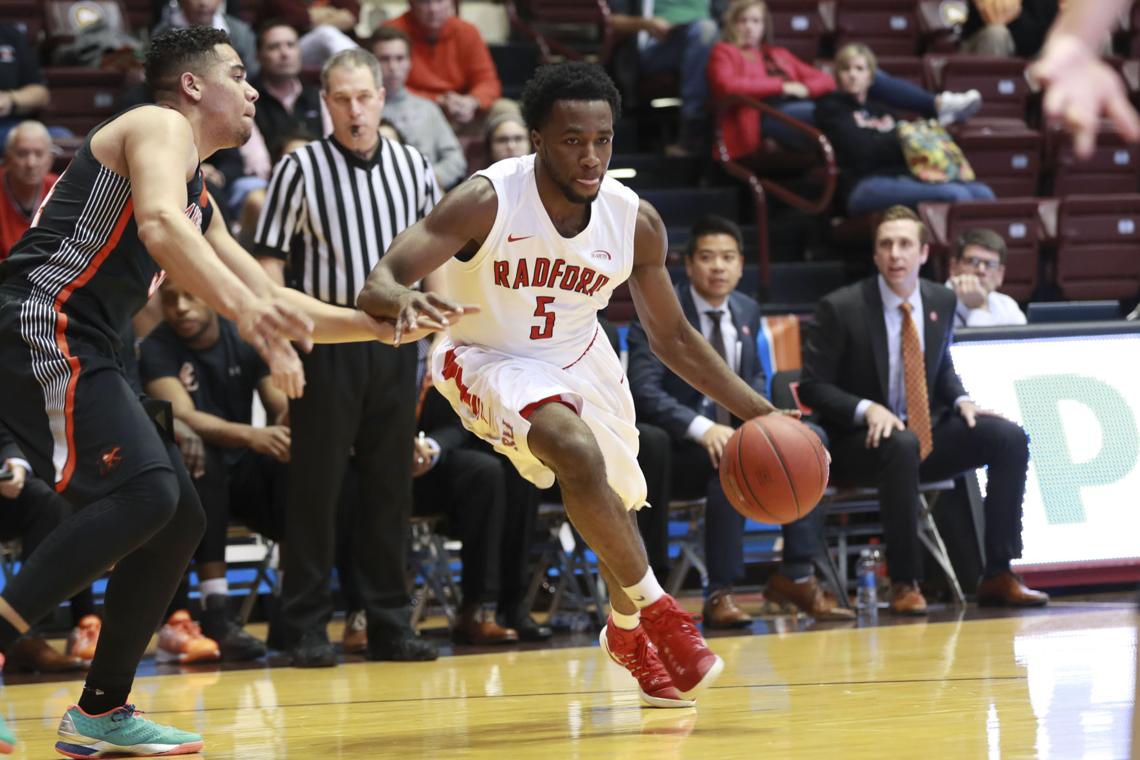 Sophomore Donald Hicks, #5, 6'3, 170 lbs, is having another strong season after a solid freshmen season. So far this season he is averaging 9.3 PPG, 4.1 RPG, 1 APG, while shooting 46% from outside. He attempts just under 5 three pointers per game. He also has managed to shoot 100% from the line so far this season. He has a balanced ability to shoot from outside or work the ball in.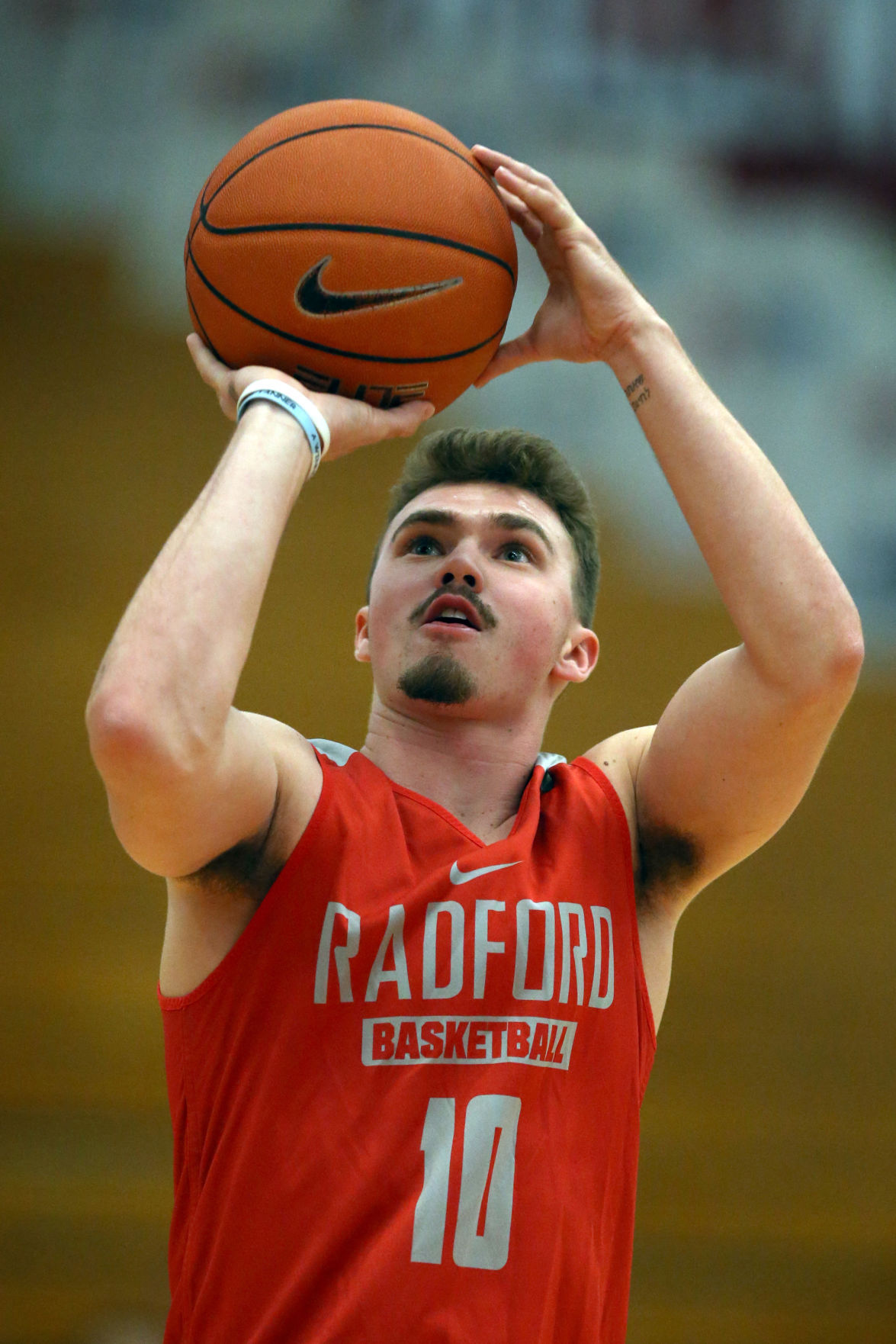 Junior Caleb Tanner, #10, 6'1, 170 lbs is averaging 7 PPG and 1 RPG. He is surprisingly efficient on offense, getting 7 points per contest in only 12 minutes played per game. He is shooting 91% from the line, while also shooting 39% inside and 34% outside. He obviously is getting most of the looks while in the game because his shooting percentages outside the line are not impressive.

Senior Christian Bradford, #3, 6'1, 165 lbs is putting up 5.6 PPG, 1.7 RPG, and 2.1 APG. He is shooting 44% from the field but a miserable 50% from the line. He shoots almost as well from the perimeter as he does the line, hitting 41% of his outside shots on 2.4 attempts per contest.
Sophomore Travis Fields, #11, 5'9, 150 lbs is averaging 5.4 PPG, 2.3 RPG, 1 APG and 1.1 SPG. He is just beginning to finally acclimate to Coach Jones style after transferring in from Old Dominion over the summer.
Highlanders Frontcourt

Junior Ed Polite, #24, 6'5, 200 Lbs, is the Highlanders leading scorer averaging 12.9 PPG, 8.1 RPG, 1.6 APG, 1.3 SPG, and 1.9 BPG. This guy does it well on both ends of the court putting an undersized body to use against bigger opponents. He is putting the ball in at 47% and hits from the line at 79%.

Senior Center Randy Phillips, #32, 6'8, 240 lbs. came to Radford last season from East Central Community College. He has managed 5.1 PPG, 4.4 RPG, and 1 APG while shooting 43% from the field. Phillips is a candidate for Hack-a-Shaq since he manages, shooting 48% from the line.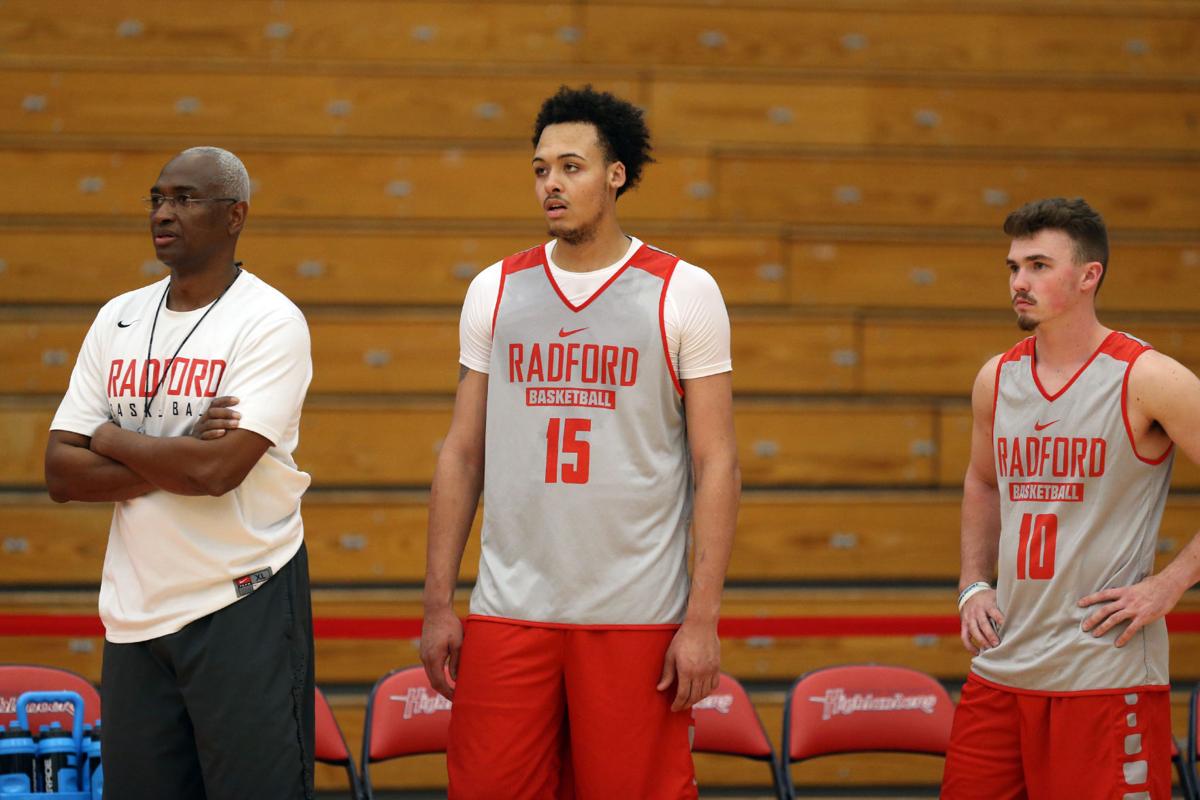 Sophomore Devonnte Holland, #15, 6'7, 240 Lbs is averaging 5 PPG and 3.9 RPG so far. He is shooting 47.2% from the field and a lowly 20% from the free throw line.
What to expect from Radford?
This should have been a fairly experienced starting five since Radford returned four of five starters but this season has had some growing pains as Coach Jones looks to integrate some better talent on the court without upsetting the whole apple cart. There are now nine Highlanders getting at least 16 minutes per game.
This opponent seems to want to be aggressive but slow. They have taken only 414 shots so far this season which is 295th in the country. Much like the Georgia Tech offense on football, they look to chew up the clock to limit the damage their opponent can do and have been relatively successful as opponents only average 68.6 PPG so far.
Radford will utilize some pressure defense beyond mid court in man to man but this season seems to mostly utilize zone in the half court. The guards are quick to the ball handler but have not been generating turnovers consistently. Radford is good at forcing teams to find a good shot and utilizing most of the shot clock to do so.
Radford goes as Ed Polite Jr. goes. If the Hokies can find a way to make him have an off night it will be like removing the engine from a car. The Highlanders will stall and play decent defense but will have difficulty getting anything going on offense.
The Hokies
The Hokies should have a height and size advantage at every spot on the floor and it only gets wider as the teams move down their benches. I do not expect the Hokies will see another team this season that has as many six foot or shorter opponents on the floor.
The other area that is likely in the Hokies favor is their ability to break press defense and drive to the basket. The Highlanders opponents have struggled to get inside which is surprising given their size but I anticipate that the Hokies will be able to get to the rim with their premier athleticism.
Avoid the slug – The Hokies have to find a way to not play down to the speed of their opponents as we have seen multiple times this season, it keeps the opponent in the game way longer than necessary. Press defense, highlight reel antics, score in transition....all these things help the Hokies resist the malaise of playing slow methodical basketball.
The Hokies will rely on their perimeter shooting all season to be the biggest difference, they are currently hitting 45% which is 5th in the nation on 22 attempts per game. They also need to continue to get to the free throw line, where they have attempted the 9th most so far at over 30 attempts per contest.
The Hokies now have five players scoring in double digits with Justin Robinson moving up to 10.2 so far. Bibbs is at 18.3, Hill is at 17.8, NAW at 14.9, and Blackshear at 12.6. Keep up the balanced scoring to make it difficult on any defense to focus on one shooter. The Hokies still lead the nation in shooting percentage overall at 55% although this is a bit misleading since Tech is 213th is shots taken. They have however moved back to #1 in scoring per game at 96.8 PPG.
Highlight of the Ole Miss Game
Our 1️⃣st 'Road Game' 📸 of the 2017-2018 🏀 season for our culture wallThank you to all the #Hokies near/far 4️⃣their support🧡💜We will turn all blessings back2️⃣praise 🙏🏾 pic.twitter.com/xCbdwtPINe— Buzz Williams (@TeamCoachBuzz) December 2, 2017
Team perseverance by methodically getting themselves back in the game after a terrible first half. Definitely showing growth over the St Louis loss earlier in the season.
In Closing
Broken Record time but with the way Radford plays, if the Hokies fall into that quicksand they could have difficulty extracting themselves. They should be leaving Highlanders in the dust all over the court and if they manage to do so, this game is over early.
This may be the one of only two games left in the OOC schedule that the Hokies don't reach 100 points, the other being the Kentucky game. This game will likely be close early on but as the Hokies wake up and start to assert their athleticism this game will quickly move to another big win for the Hokies.
Kerry Blackshear needs to continue to dominate inside and have another good night working on proper positioning for rebounds before the ACC Slate. Clarke will have another double-double. Robinson could get to 10 assists in this game if things go really well.
Hokies 87 – Highlanders 63
What comes easy won't last long.And what lasts long won't come easy...#MondayMotivation #getBETTER pic.twitter.com/hxfoh56piF— Buzz Williams (@TeamCoachBuzz) December 4, 2017