By:

IceHokieGuy
on November 13, 2017, 8:15 AM
| 68 comments
Orange Bowl?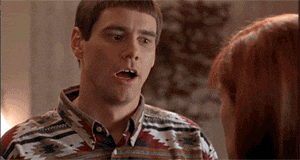 Now that Miami is officially bak, and Clemson is still bak, There is a real chance of both of them making it into the playoff. If this happens the next best ACC team, which would be a toss-up between us and NC St would make it into the O-Bowl. The problem is Notre Dame. Notre Dame would most likely be selected for the Orange Bowl, but could still be an At-large, Maybe someone could help me with this? In any case, here are the possible bowl matchups we would see for bowls this year,
Orange Bowl (We win Out and stuff happens)
Penn State (I legit want to cry right now)
Ohio State (if they lose to Wisky)
Wisconsin (If they lose to OSU)
Mississippi State
Citrus Bowl (If the ACC plays the B10 in the O-Bowl, which is likely)
Best Remaining SEC team (Bama and UGA are definitely getting an at-large or playoff spot at this point)-
Auburn (if they lose to Alabama)
LSU (if they beat TAMU)
Miss. St.
Camping World Bowl (Against second best remaining B12 Team
Iowa State
Texas
West Virginia- Rematch, probably won't happen
Pinstripe Bowl (if we lose to LOLUVA or stuff happens)
Iowa
Nebraska
Music City Bowl (if we lose to LOLUVA or stuff happens)
LSU
Miss. St
South Carolina
Kentucky
Texas A&M
I really hope we get to the Citrus, It seems like that would be the best for relevance, and would be a fun matchup with the best remaining SEC team on New Years.
Also which of these matchups would you guys like to see?