It's the bye week for VT, but Six Pick keeps going like a trucker binging on Slim Jims and 5 Hour Energy. I haven't run the numbers, but it sure seems like the average number of correct picks goes down every week. It's almost like the guys in Vegas do this for a living or something. TKP'er David Buxton kept the streak of consecutive weeks with an 0-fer going, now at 3 and counting.
Remember, you make your picks at CBSSports.com (LINKY HERE).
SATURDAY, OCTOBER 7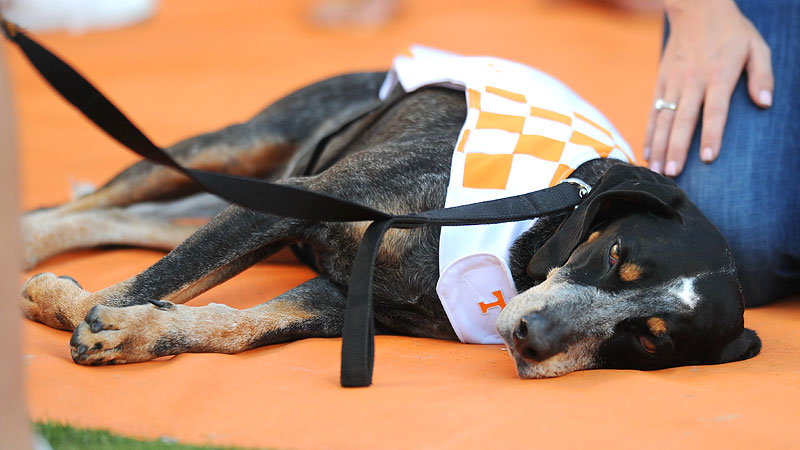 South Carolina at Tennessee (-3)
Factoid #1: Will Muschamp joined Steve Spurrier as the only South Carolina coaches to beat Tennessee in their first season. I think, anyway. I dunno, too lazy to look it up.
Factoid #2: Butch Jones continued his decent into Les Miles-level madness/wizardry even in their bye week, creating a new practice concept called the "leadership rep".
PICK: Tennessee will spend the rest of this season circling the drain, I think. South Carolina's win over NC State looks better every week. I'll take them to win outright.
Texas Tech at WVU (-3)
Factoid #1: Dana Holgersen was quoted this week as saying Texas Tech's defense was playing much better. Funny, considering they're giving up almost 33 points per game to P5 teams this year. And one of those teams was Kansas.
Factoid #2: Last week WVU became the first team visiting a College GameDay site this year to lose.
PICK: WVU burned me like a La-Z-Boy last week, but I'll go with them again this week to win & cover.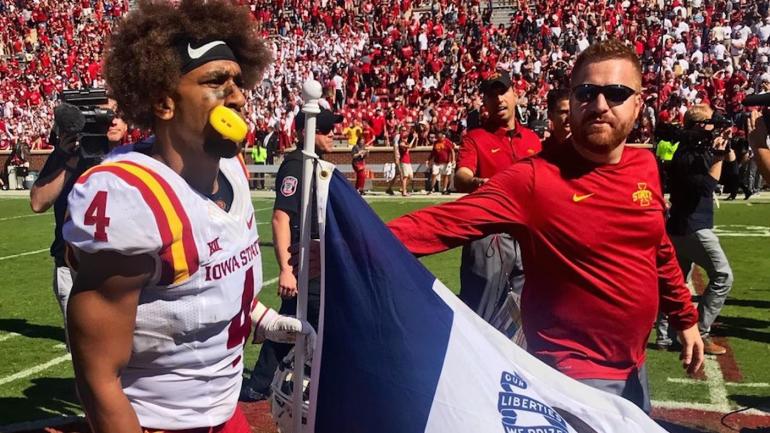 Oklahoma (-7) vs. Texas
Factoid #1: Oklahoma's loss last week to Iowa State marked just their second since JFK was president.
Factoid #2: Texas knocked off a pretty good K-State team last week. Their two losses have been to USC (understandable) and Maryland. With Maryland's 3rd-string QB finishing the game.
PICK: Oklahoma had to have a lot of things go wrong all at the same time for Iowa State to beat them. They'll take out their frustrations on Texas. This line should have been a lot bigger.
Georgia Tech at Miami (-6)
Factoid #1: GT's 1-point loss to Tennessee to start the year (back before Tennessee's season went sideways) is their only loss of the year.
Factoid #2: Miami finally broke through against FSU last week thanks to a last-gasp TD where the spot of the ball was questioned. Why are there not cameras on goal lines, again?
PICK: Fresh off an emotional last-second win over FSU, Miami's primed for a letdown against a very dangerous GT team. GT covers, at least.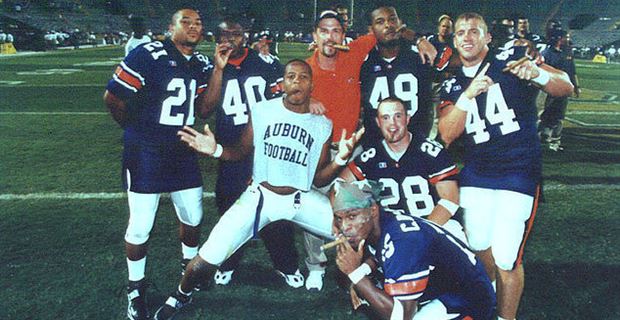 Auburn at LSU (-8)
Factoid #1: Everybody (including me) wrote off Auburn after they lost to Clemson to start the season. We were probably wrong. They haven't lost since.
Factoid #2: Auburn's also the only one of the 4 FBS teams in Alabama not to have beaten LSU in Death Valley this millenium. That includes UAB and Troy.
PICK: I've been down on LSU all year, and I'm not going back now. Auburn wins straight up.
Navy at Memphis (-3)
Factoid #1: Navy won a classic against Air Force last week, 48-45. That's good. However, they also gave up 45 to Air Force. That's bad.
Factoid #2: Before VT coach Justin Fuente got there, Memphis went 5-31. Credit to him for even agreeing to take that job.
PICK: Another let down here, this time for Navy. Memphis covers.
Utah at USC (-13)
Factoid #1: It is illegal to hunt whales in Utah.
Factoid #2: USC is 1-5 against the spread so far this season.
PICK: Factoid #2 tells me all I need to know. USC wins but doesn't cover.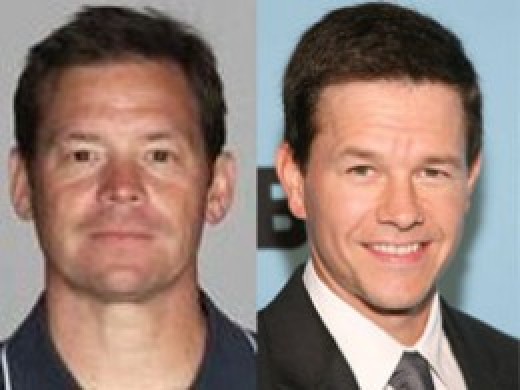 UCLA at Arizona (PICK'EM)
Factoid #1: You've never seen them in the same place at the same time.
Factoid #2: SBNation's Arizona site tried to explain the 36,651 turnout for their last game as being a negative side effect of it being a night game. Huh?
PICK: Rich Rod loses the Hot Seat Bowl and is shopping for cardboard boxes and packing tape in two months.
DRINK OF THE WEEK:


I'll admit to being pretty ignorant about microbrews. Too many of them to keep track of, plus they can be pretty hard to find even when you come across a good one. But my drummer broke out a growler of Yellow Springs Vox Populi APA at our practice this week, and now I'm going to have to scour local grocery stores for it. Where do you normally find microbrews?
Remember, we're making our picks on CBSSports.com (LINKY HERE), though feel free to let everybody know what the correct answers will be in the comments.