By:

OHokie
on October 11, 2018, 6:47 AM
| 2 comments
Well that was ugly as all hell. Nine 0-fers last week, and nobody did better than 3-3.
Yuck.
Make your picks at http://keyplay.football.cbssports.com/opm.
October 13
Washington (-3)
Oregon
Fun Fact #1: Despite their long historic success, UW's never had a Heisman winner. They've never even had somebody finish better than 4th. Huh.
Fun Fact #2: Oregon QB (and possible #1 draft pick) Justin Herbert had no FBS scholarship offers going into his senior year of HS. They only noticed him because Washington offered.
PICK: If you look more closely, Washington's still riding on preseason hype. That Auburn loss doesn't look so hot anymore. I think Oregon pulls the upset.
Georgia (-7)
LSU
Fun Fact #1: Georgia's won every game this season by at least 14 points.
Fun Fact #2: LSU's been a home dog a whopping 6 times since 2010. They're 3-3 in those games.
PICK: LSU's had been getting by largely though close-game luck until last week. They give Georgia a game, but lose by two scores. UCF (-4.5)
Memphis
Fun Fact #1: The defending national champs played Memphis twice last year, with the rematch in the AAC Championship Game going into OT.
Fun Fact #2: According to TeamRankings.com, Memphis is the 2nd-unluckiest team in football.
PICK: The nation's longest winning streak comes to an end, as Memphis pulls the upset.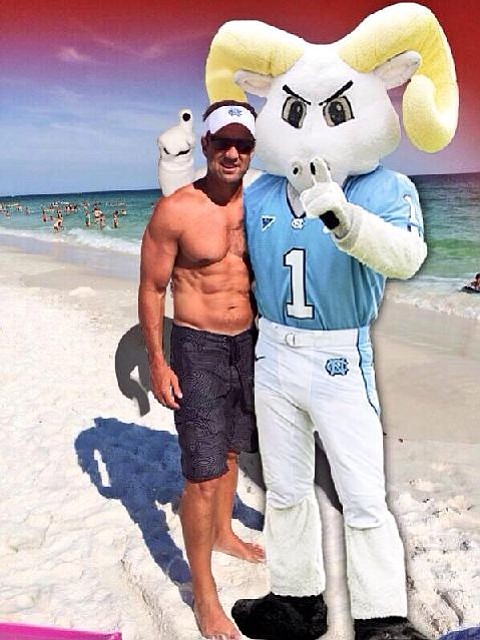 VT (-6)
UNC
Fun Fact #1: VT is now 88th in opponent passing efficiency. Yikes.
Fun Fact #2: True freshman Cade Fortin will be playing at QB this game, and may even start.
PICK: UNC's offense vs. VT's defense feels like the stoppable force vs. the movable object. Picking Notre Dame over VT was the only game I got right last week. I don't know what to believe anymore. I'll take UNC to cover the spread, but lose.
Alcohol: helping the upper midwest cope with living in the upper midwest since the 1700's
Wisconsin
Michigan (-7.5)
Fun Fact #1: Wisconsin's defense has fallen way off its normal pace after replacing seven starters last offseason. Sounds kinda familiar.
Fun Fact #2: Michigan's quietly won 5 straight after dropping the opener to Notre Dame.
PICK: That sounds great for Michigan until you realize the best win of that bunch is over 3-2 Maryland. Wisconsin exposes their lack of offense and wins outright.
Colorado
USC (-7)
Fun Fact #1: Former Hokie Travon McMillian's rushed for over 100 yards in 4 of their 5 games so far.
Fun Fact #2: USC's a whopping 1-4 against the spread, finally covering by a half-point against Arizona last week.
PICK: Colorado's better than everybody realizes. I'll take them to at least cover.
----------
DRINK OF THE WEEK

After striking out yet again looking for a bottle of Angel's Envy, I settled for Small Batch. It's surprisingly inexpensive for something so tasty and smooth. Like, dangerously smooth. I have no idea why it's not more popular along the lines of Buffalo Trace.