By:

OHokie
on September 13, 2018, 8:19 AM
| 34 comments
I'd intended to knock this out last night, but instead a migraine ended up knocking me out. So my apologies. Games are up at http://keyplay.football.cbssports.com/opm. If you weren't in the pick'em group last year, you'll need to click this link to join.
Here are Week 1's results. They'll be added to everybody's total (along with the results of Championship Week, which also have to be picked in the comments here) at the end of the season.
VT_Warthog 6
Civil Hokie 6
InEnemyTerritory 6
brickhaus 6
NewportHokie 6
vtnerf 5
Hokie11_DBU 5
HightyTighty 5
ACowne63 5
Chachi 5
Rayo 5
4VPISU 5
kosuch8 5
vtphoenix 5
HokieAlum6144 5
Vtbandit 5
tbhokie1 5
McHokie540 5
8300A_Hokie'12 5
SharkbaitHokie 5
kingkluck 5
josetheguy 4
StineyDraw 4
Koastal Kings 4
Alum07 4
matt7 4
ashore13 4
07Hokie 4
shakeitallabout 4
hokiePOWER 4
Robocop 4
ohherro 4
MaroonX2 4
VT_Fencer 4
popbrmo 4
papilgee4evaeva 4
piercepj 4
BrentwoodHokie 4
NerdMagic 4
hokiejoe11 4
Bragghokie 4
TWick72 4
heuplek 4
tr237462 4
BeerControlOffense 4
vtfly 4
wasknick 4
The Fighting Gobbler 4
macraw83 4
HT 15 Hokie 4
QMaroonQ 4
hoofhearted227 4
smittyvt32949 4
Lozo1016 4
HokieHonor 3
VTYLK 3
VTioLoco 3
MichiganderHokie 3
ferg1010 3
RocketHokie13 3
vtandy 3
BrooklandHokie 3
Marshall Hokie 3
HokieGus 3
chehokie81 3
jgdon3 3
Roll Turkey 3
RealDiehl 3
VTMikeO 3
buhkooh 3
Smlltwnsthrnlwyr 3
04Hokie 3
LifetimeHokie12 3
abarri9 3
VTokie5 3
brockman_148 2
V1118F 2
ElktonHokie 2
Ohokie 2
hokie07ME 2
HorseOnATreadmill 2
2HokiesIn1 2
Hokie101c 2
AssPocketFullOfWhiskey 2
jrvt10 2
eshiben5 2
Sshifflett 2
mitchell 2
VTSluss 2
coldblood4vt 2
GeorgiaHokie 2
HokieJoe3 2
HomebrewHokie08 2
CajunVT 2
Hokie Fireman 1
VTColtTXRangers 1
September 15
Coach O knows I should have posted this sooner
LSU
Auburn (-9.5)
Fun Fact #1: Both these teams beat the spread in their opening games vs. P5 opponents.
Fun Fact #2: Both these teams failed to cover the following week vs. FCS teams.
PICK: I'm a bit surprised the line's that high. I'll take LSU to cover.
----------
Boise St
Oklahoma St (-2.5)
Fun Fact #1: Boise State's already the early favorite for the G5's NY6 spot. That means the relatively strong AAC could be shutout despite being a much deeper league than the MWC.
Fun Fact #2: This will be Oklahoma State's 3rd game, none of which will have been vs. a P5 opponent.
PICK: Tough call here. I'll take the Cowboys, I guess.
----------
Kids love Ole Miss' new mascot
Alabama (-21)
Ole Miss
Fun Fact #1: Nobody's given Bama a harder time than Ole Miss the last 4 years. Before last year's blowout, Ole Miss had won 2 of 3, and all were within a single score.
Fun Fact #2: Ole Miss actually trailed Southern Illinois 38-35 last week at halftime.
PICK: I only included this game because WVU-NC State was cancelled. The spread is YUUUGE, but that's for good reason. Bama covers.
----------
Ohio State (-13)
TCU
Fun Fact #1: Ohio State once hired away TCU's coach in an effort to beat Michigan.
Fun Fact #2: This game was actually supposed to be a home-and-home, before Jerry Jones offered each team $5M to make it a one-off in Arlington. I hate that this has become a thing.
PICK: That's a big spread for an Ohio State team I'm not that confident in. TCU covers, at least.
----------
According to USC this never happened
USC
Texas (-3)
Fun Fact #1: This game is a rematch of an all-time classic that featured a late score to win.
Fun Fact #2: USC claims they're undefeated vs. Texas, despite that time they met in 2006.
PICK: Why is Texas favored here? I haven't seen anything from them under Tom Herman that makes me think they're progressing. USC wins outright.
----------
Credit to Swoop for driving a WV Jeep
Washington (-6.5)
Utah
Fun Fact #1: Washington's 0-2 against the spread.
Fun Fact #2: Utah is setting this game up as a blackout game. I have no idea why schools schedule these color-outs for big games. Maybe we can ask FSU, they did something special this year in their blackout game.
PICK: 7 would have been a toss-up, but at 6.5 I'll take Washington to cover.
----------
DRINK OF THE WEEK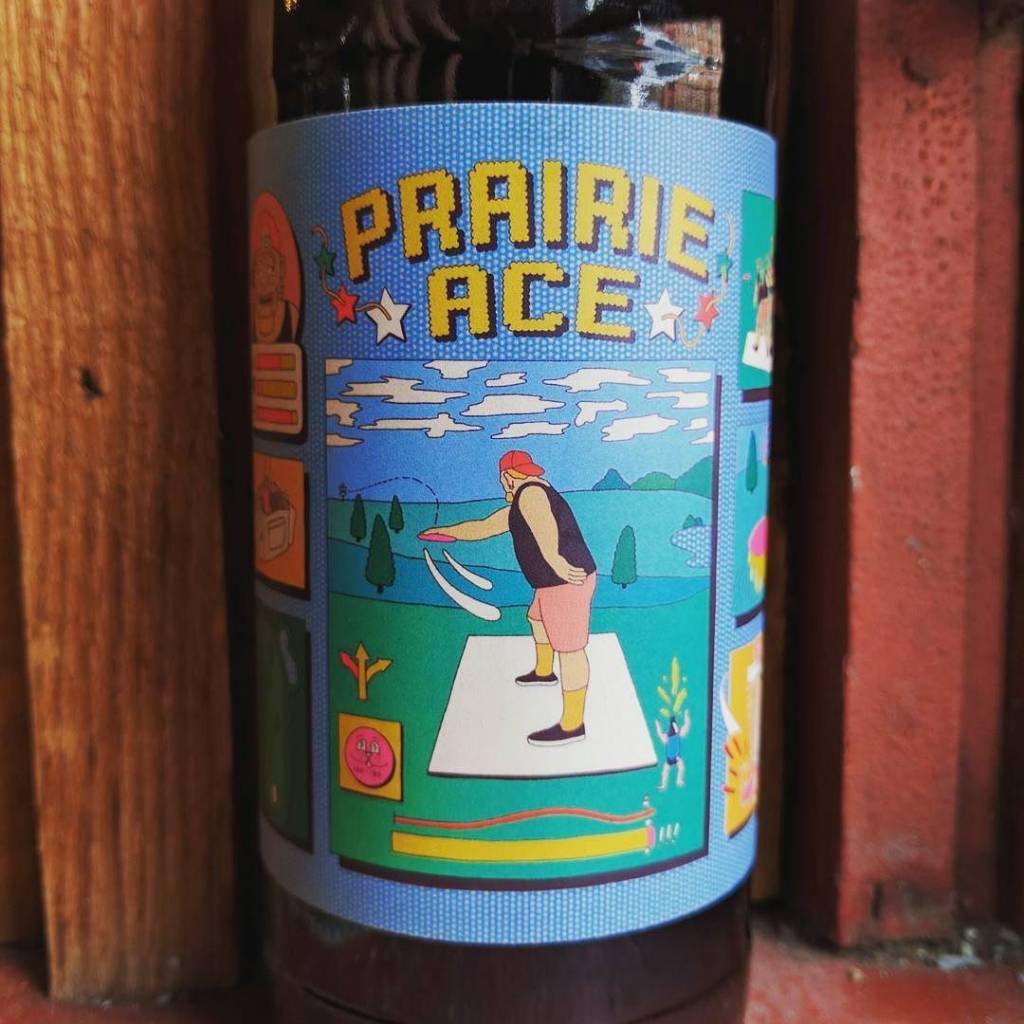 I'm a pretty adventurous drinker, and a lot of craft-type beers use their labels to sucker in people like me. This one caught my eye at the liquor store. I took up disc golf two years ago, and was glad to see their accurate depiction of the sport. Look at the overweight, poorly dressed player in his late 30s, still rocking the Limp Bizkit goatee and ear gauges from his teens. Look at the bland landscape (this stuff's made in Oklahoma, which actually looks like that). Only thing missing was his oversized vape pen and Kroger bag with his discs inside.
BTW, this is one of those intentionally too-hoppy beers that tastes awful. Oh well. At least the label included a scorecard.