By

joe
staff
on August 23, 2010, 4:16 PM
| 3 comments
Today you can start voting for the most unique memorabilia. Remember, the top two vote getters will receive shirts.
Zegolf's One-of-a-Kind Bobblehead of...
...Himself
Zegolf's Micheal Vick Bobblehead
It doesn't look anything like MV7, but it's still fantastic.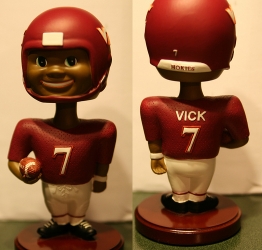 HokieGal's Signed Frank Beamer Bobblehead
HokieGal's Gnomes
HokieGal's Hokie Fund Jar
HokieGal's Wooden Christmas Tree
And yes, it also lights up.
hokietriana's Bowling Bag
If I owned that I'd bowl at least twice a week. In the interest of full disclosure, I originally thought it was a purse.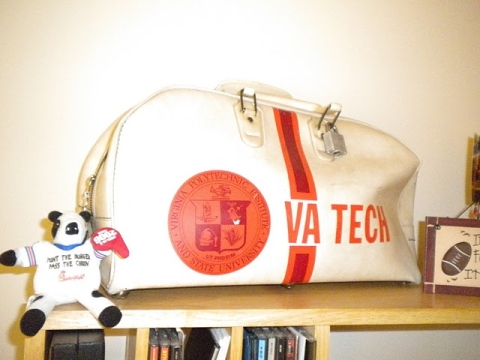 hokietriana's Helmet Stool
The label inside it says "Custom Made to Order for George H. Burton. Ordered Through Virginia Tech". After a research, found that that he was a friend of T. Marshall Hahn (VT President 1962-1974).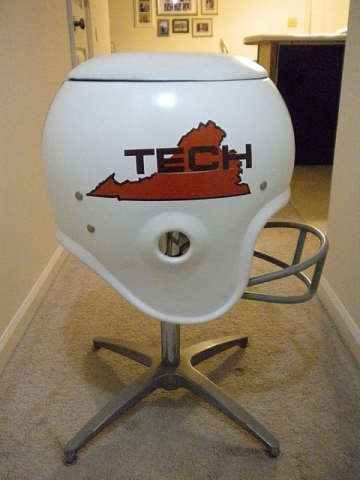 aleahdillon's Hokie Christmas Tree
HokieZ' Matryoshka Dolls
WANT!
HokieZ' Beamer Mask
HokieZ' Hokie Toasties
They contain all the essential vitamins and minerals to block kicks.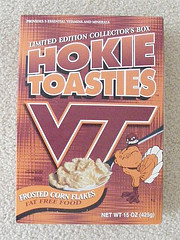 magduffs's Helmet
This is an authentic VT Football helmet from 1968 that was worn alongside Mr. Frank Beamer. Was a gift from one of his old teammates!
pcorrell's Cadet Calendar
pcorrell's Piece of Chair from Miles Stadium
That has been turned into a pencil tray, kick-ass.
HoakieBS' Pennant Clock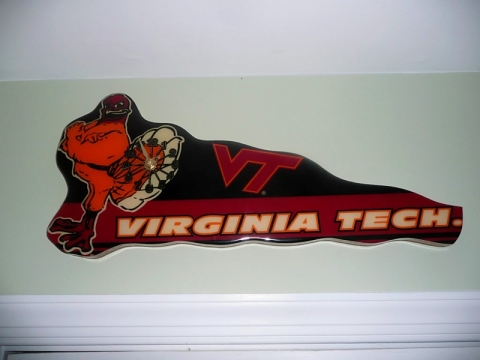 HokieBS' Old School Gobbler Picture
furrer4heisman's Rug
I'd like to have that laying on the others side of my front door.