Bud Foster is quotable, and pictures are always fun, so I present Bud Foster Illustrated.
ON ALONZO TWEEDY AND JERON GOUVEIA-WINSLOW SHARING FIRST-STRING SNAPS AT WHIP: "Those two kids have practiced very well so far. G-W is like night and day difference. He's really working at it. Tweedy's night and day difference. I'm excited where they're going. Between those two guys, if we can keep going ... Tweedy can run like a dadgum antelope or whatever. I like to use scalded dog. Do antelopes lumber? Cheetah, OK. He runs like a cheetah. He's fast. Put all that in parentheses. But he's playing well. You'd like for him to take that next step right now. (Nick) Dew and (Dominique) Patterson are still kind of feeling their way, but I'm pleased with Tweedy and pleased with G-W."
via: KT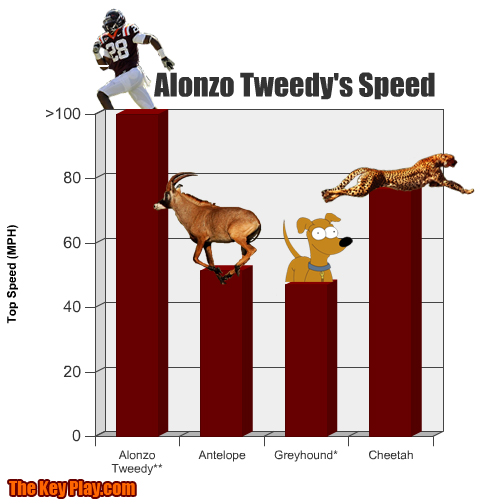 I'm starting to feel more confident about Whip. I'm sure that's a bad sign.
*I didn't think anyone wanted to see a scalded dog so I used Santa's Little Helper instead.
**Actually Tweedy runs 18.89 miles per hour if you extrapolate out his 4.33s 40 time using a linear projection.