I begin this report by apologizing for last weekend, as I said it's tough to predict those offshore low pressure systems, I really did not see that rain coming but I did have a slight prediction of precip in my forecast... Either way, I whiffed on that and the humidity, so I apologize and please do not give up on me! So fall break's over, and listening to Miami almost blow it to UNC on the drive to my girlfriends was pretty enjoyable (needless to say the skins win on the radio on the drive home was even more enjoyable), but now I'm back in Blacksburg ready for some Hokie football.
First off let me go ahead and say that those of you in Blacksburg - do not expect snow tonight (Sorry to disappoint if you're a snow freak like myself). I was pretty sure this would happen and despite it feeling like it's freezing outside, it's still not cold enough. Also, the storm has dropped a lot of its moisture and snowfall on the westward (windward side) of the mountains. If you go look at some lovely live video feeds at some of the ski resorts on the lower sections of the mountains it is indeed snowing with some expected accumulation, however I reiterate: it just aint gonna happen in Blacksburg. Now for the stuff you guys away from the 'Burg care about!
This week, I'm going to do a new segment seeing as I love soccer so much and it just so happens that our lovely ladies on the team happen to be ranked in the top 5 (SAY WHAT?!). I know, we're forreal with our only loss coming to a UNC team that was ranked #1 in the country at the time. Couple this with the fact that we've played a total of 4 teams ranked in the top 10, and you're having quite the season (especially considering we came into the season unranked). ANYWHO this FSU game is huge for the girls, we've never beaten them and it's gonna be home as a top 5 matchup that will cement us as national title contenders this year if they win. Also... incase you didn't see it's superhero night, so if seeing me in tight spandex isn't enough reason to go watch the game, they're handing out free bathokie shirts.
If you do decide to come to the game however, I would like to warn you (me being the weather guy and all) expect some rain, the tail end of a cold front to the south could push some moisture upwards into the air giving us a chance at a little rainfall (like an inch or so). It might be done by the night, but dress accordingly anyway. Also it's gonna be cold...like as cold as this weekend - but I'll get to that in a second when we get to the football talk. Anyway, I'll say it again go out there and support the girls as we have two players whom play for their respected national teams and one of them won't be coming back next year, so enjoy this talented crop while you have the chance!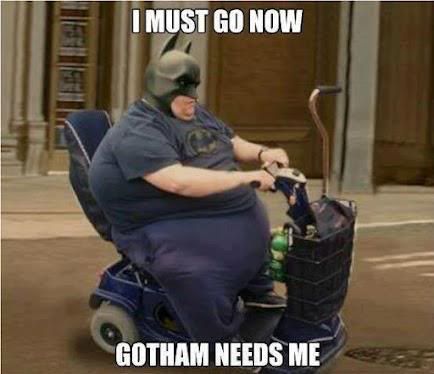 Now onto the weather for the weekend! Winter seems to have settled upon us, leading me to ask what in God's name happened to fall?
Farmers and plant enthusiasts in general - get your plants inside tonight if you want them to live. The weather is going to start dropping significantly starting tonight (a low of around 35 degrees) and going to stay dropped well through the weekend (in my opinion it's here to stay). The polar jet stream, which brings a significant amount of cold air down from the north, drops down as we come closer and closer to the winter. This brings in a ton of cold air and can increase the possibility in storms. The jetstream is essentially a giant wave shape that runs through the country running through ridges (forces the jet stream north) and troughs (forces the jet stream south). Essentially, the jet stream is a small gap in the atmosphere that separates warm southern air from cold northern air. Because air likes to move from warm to cold, it creates these significant winds in the upper atmosphere. Now the jet stream isn't a constant air flow, it accelerates and decelerates. When it accelerates, it leaves a small break in the atmosphere that must be filled. In order to do so, the atmosphere lifts air from our region of the atmosphere to replace it (yes this does cause storms as air is rising). Now when the air decelerates, it makes a nice jumbling of the air that forces the air downward and is associated with high pressure situations and tends to clear the sky.
As you can see, the jet stream is quite important to weather as we know it. Occasionally the jet stream can also trend away from the long wave shape that we're used to seeing and create a smaller wave, this smaller wave tends to represent a disturbance in the atmosphere and represents strong low pressure systems that we're used to seeing associated with large strong winter storms!
Now, what does the jet stream have to do with the weather this weekend, you may ask? Well as I mentioned before, the jet stream has dropped into our region, bringing in this freezing cold weather, so this weekend is gonna be pretty freakin cold. Friday night expect the lows to reach in the low 20s with wind chills dropping the temperatures to the high teens (ladies if you're going out to celebrate Halloween twice dress up as an Arabian princess or something and wrap yourself in tons of blankets, short skirts are a BAD idea). As for gameday the high temperatures will be kicking on around kickoff (It's so awesome having a not-nooner!). The high temperature will be around a whopping 45-50 degrees, and you should expect it to cool off after kickoff as night begins to roll in. Expect temperatures to drop quickly as we have a low of about 30 degrees... So basically, it's gonna be as cold as #loluva's football program (or lack there-of).
Anywho, there will not be a significant wind, but because it's so cold, we're going to have what I like to call "The Blacksburg Wind Effect". While the winds won't be particularly strong they're going to feel really cold and cutting (5 MPH gusts from the west). The speed doesn't seem significant but they will be cold enough to drop the temperature a few more degrees. There is good news, as I mentioned before there is going to be some rainfall Thursday. That should wear itself out by the weekend, especially as some high pressure systems from our friendly neighbors to the north begin to push out the bad weather and create some clear skies.
What this all means:
Well, we are slowly but surely clawing our way back to relevance and the spot we deserve (a top 10 spot) as we just savaged Pitt (see what I did there?) and had a bye week to recollect our thoughts and evaluate ourselves a little better. Duke comes in having pulled a comeback win over #loluva as the fighting Cutcliffes pull to 3-1 against our other, douchier neighbors to the north since the Timecop took over.
Duke has always given us fits, as we tend to shoot ourselves in the foot. I have fond memories of the last time we played duke and it was negative freezing balls out (give or take a couple degrees) as we turned the ball over I believe 5 times, and watched Sean Glennon march down the field to score our only offensive touchdown of the game, only to have Macho ice the game (as if it wasn't cold enough already) with a pick 6 giving us a 14-3 win. Good god it was cold though, and I expect kind of a similar game this week. I expect it to be cold, sloppy, I expect a lot of turnovers and drops, I expect it to be another defensive grind out that will be a little too close for me as my heart continues its attempt to explode by the end of the season, and I expect another Hokie win. There's something about this team that I just love, the heart and the determination is unlike any I've ever seen and that's part of the reason I love college football so much, most of these guys may never pick up the ball again after this year and it shows when you watch the games.
I digress, this team needs to come out ready to play today, we have to continue to prove we belong in the top 10 - and to do that we have to keep winning. In order to do that, our WRs have to be able to hold onto the ball this week as it's probably gonna feel like a rock (I'm going to continue to say this every week this year) and hard to catch. Until our running game can get it together (for whatever reason it cannot - I'll leave that to French) our passing game has to keep its mojo together, we need LT to keep playing smart football with no turnovers. On the defensive side, we need our front 4 to be able to get pressure on the QB, I know foster likes to bring tons of interesting zone blitzes on QBs and a lot of people think that is a bad idea this week, however I think anyway to bring pressure and throw this offense out of sync is a good thing. We'll leave that to foster though, but what I take away from this game is our D needs to stuff the running game and get pressure on obvious passing situations from our front 4 to force turnovers.
Final predictions
VT - 23
Duke - 14
High - 48 degrees
Low - 33 degrees
Wind of 5 MPH westerlies
Partly cloudy skies
GO HOKIES!!!!!