By

joe
staff
on August 4, 2012, 7:49 PM
| 7 comments
Whip backer is arguably the most important position of Bud Foster's defense. More often than not, the defensive scheme tries to push ball carrier to the Whip, the free-hitter setup to make the play. Whip also has responsibilities in pass coverage. The position requires a player who can tackle in the open field, is athletic enough to drop back in coverage, and above all else is football smart—a kid Foster can trust. Finding a do-it-all player is no easy task, so it's no surprise Tech has struggled since 2010 to replace Cody Grimm. So far, corner back Kyle Fuller has been the best option at Whip over Jeron Gouveia-Winslow, Alonzo Tweedy, and the recently departed Nick Dew. Fuller's already said he's going to bump down from corner to Whip against Georgia Tech. Going forward, the Hokies need a more permanent solution, and they need Fuller manning down a new-look secondary.
G-W is the least athletic of the bunch, but he's also the most heady, and he opened the last two seasons as the starter at Whip. A Lisfranc sprain in G-W's foot really set him back, he missed half of the 2011 season and contact work in the spring. However, I thought if was healthy, he'd once again open the season as the starter. I've always argued for brains over brawn at that position. Tweedy despite being able to run like, according to Foster, a cheetah, hasn't been able to win the starting job, and when G-W was injured last season Foster also opted for Fuller at Whip.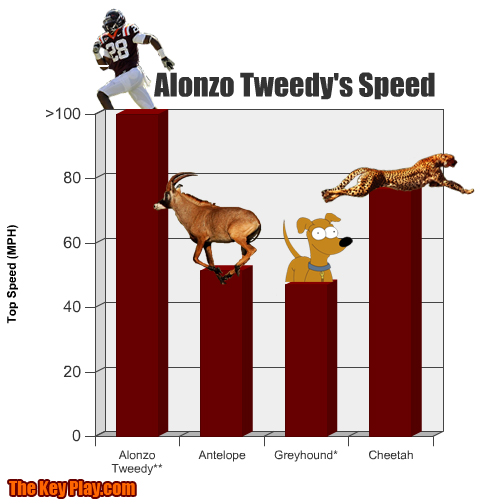 However, it looks like it's a two man race, and G-W isn't in the running.
Emphasizing that there's "no doubt" former All Met Ronny Vandyke is the long-term answer at the position, Foster said the redshirt freshman could ascend to the top of the whip linebacker depth chart heading into the regular season if he continues to show the same flashes of talent he did during the spring.

"I'm hoping he's gonna be that complete package that you're looking for," Foster said.

Vandyke, who was named the defense's top newcomer following spring practice, will face a stiff battle from redshirt senior Alonzo Tweedy since his combination of speed and experience adds another dimension to the Hokies' lineup. Foster was particularly impressed with the way Tweedy played in Virginia Tech's loss to Michigan in the Sugar Bowl after he returned to full health from a mid-season ankle sprain.
Vandyke had a breakout spring, but I assumed he'd be a year away mentally. Whip isn't an easy postion to learn, it's especially hard to pick up in a single spring.
"So in a perfect world, that's kind of the guy I'd like to have at that spot, that can run and cover as well as be a physical guy too. Kind of your true hybrid guy, like nickel/strong safety/outside linebacker type. He kind of fills all those positions with his body makeup and with his abilities."
Needless to say, this is great news. I can only assume Tweedy and Vandyke had a great summer conditioning. Being more athletic at Whip will allow Foster to be more flexible with an already versatile defense.