It's always a treat breaking down film of Georgia Tech's triple option and getting into the mind of Paul Johnson. We won't be doing that here.
Highlights:
1. LUNCH PAIL DOMINATION
GIFTORY:
1. HELLUVA JOKE
2. ONE NEEDS ONE HAND
3. LISTENING TO ENTER SANDMAN?
4. JUGS MACHINE
5. OFFENSIVE COORDINATOR COORDINATING
6. DIVE
7. HIGH FIVE
8. HAPPY BUD
Section 140:
Vad Lee's already thrown 12 passes. If he hits 30, Paul Johnson teleports back to his home planet.

— sir broosk (@celebrityhottub) September 27, 2013
The neat thing is, if you press the right part of VT's helmets, you find the secret passage to the conservatory.

— sir broosk (@celebrityhottub) September 27, 2013
Paul Johnson on going for it on 4th-and-2 from own 33: "It was pretty dumb."

— David Teel (@DavidTeelatDP) September 27, 2013
"Because fuck you, that's why," Paul Johnson muttered into the headset connected only to itself.

— edsbs (@edsbs) September 27, 2013
Meme'd: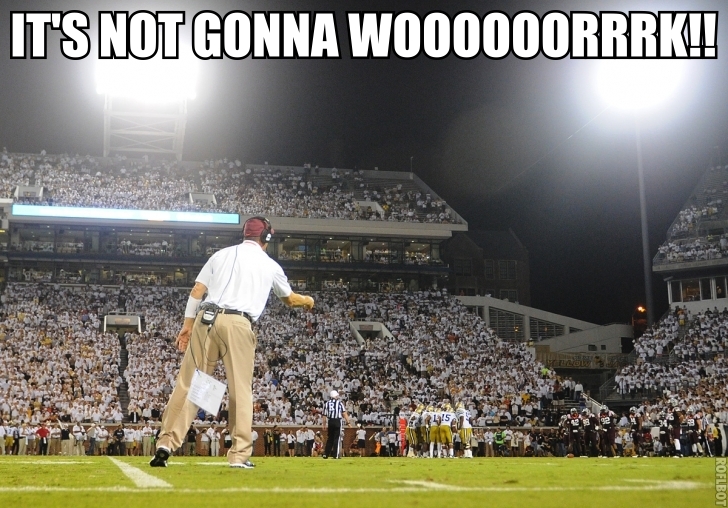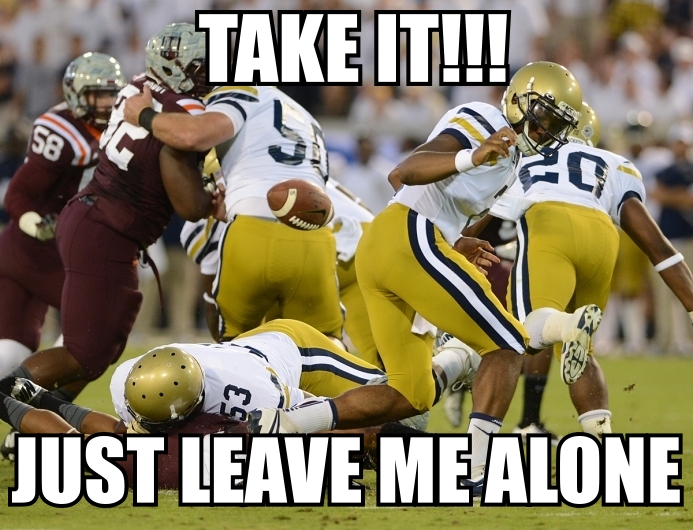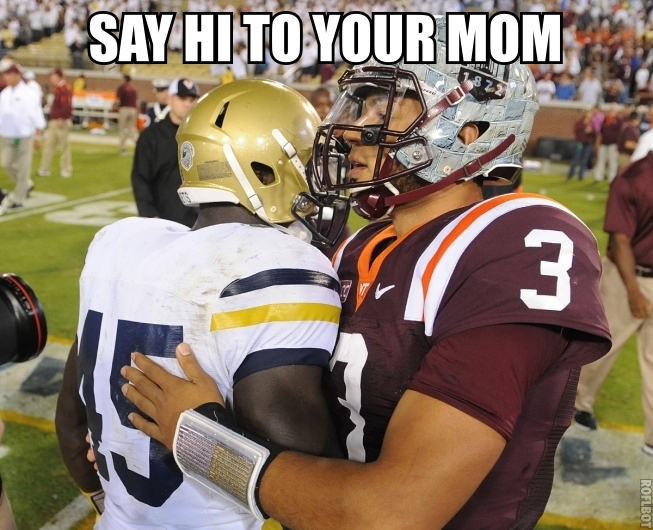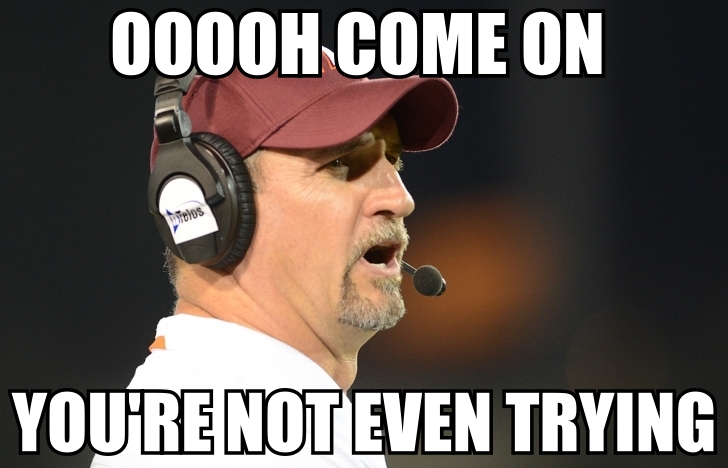 Create the Caption:
Last weeks winner, Hokie Wartooth:
Leave yours in the comments below.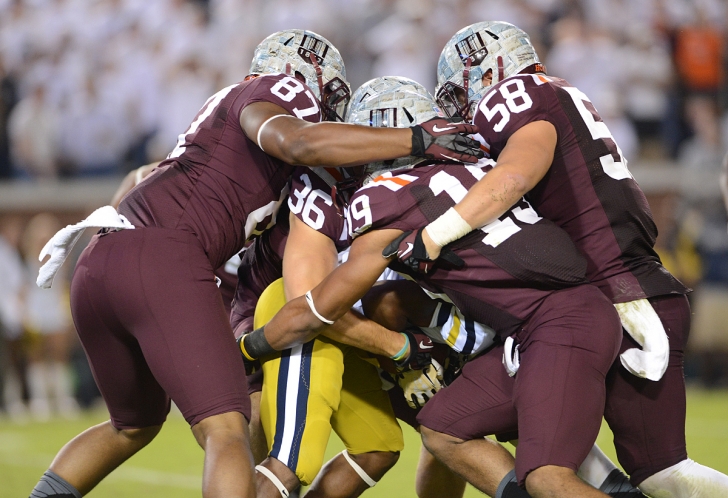 *All photographs are via HokieSports.com