Virginia Tech has its work cut out against Florida State. The No. 15 Hokies (22-6) travel to the No. 14 Seminoles (23-6), a trip that hasn't been successful for Tech in its last 11 tries, and the ACC Tournament double bye is on the line. By the (Advanced) Numbers takes a look at what to expect when the two face off in Tallahassee.
Overall Matchup
The Massey Composite computer rankings collect rankings on every team across many computer rankings systems available.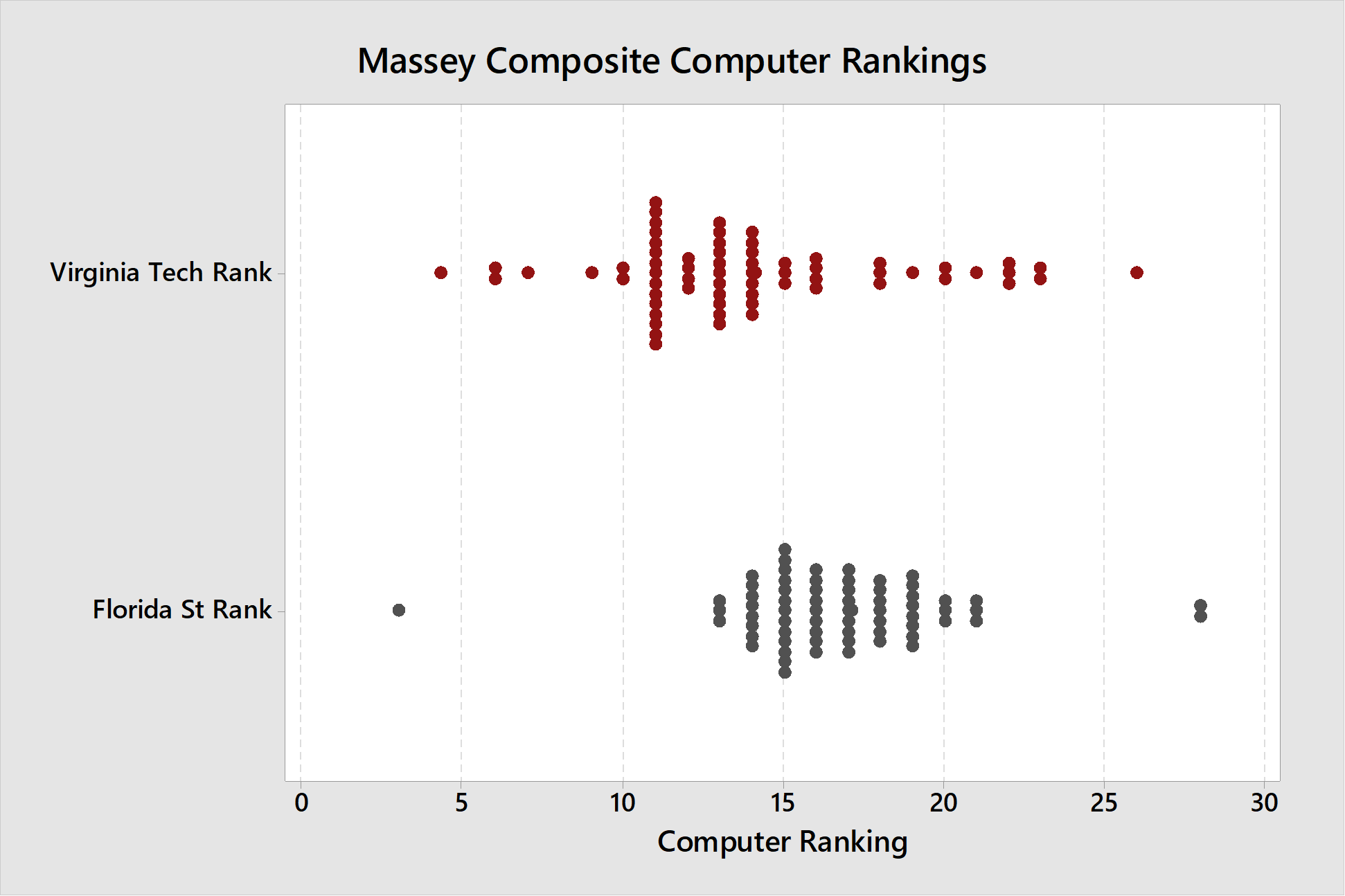 These teams are certainly close. Virginia Tech has a slight edge in average ranking, but that is countered by the venue, at Florida State, and continued doubts about the Hokies' ability to keep performing without Justin Robinson.
Overall statistics are provided by the KenPom rating system and provide a breakdown for total team efficiency as well as offensive- and defensive-specific numbers.
Both teams are fairly balanced between offensive and defensive ability.
Offense
Offensive personality ratings are defined as follows:
Pace: The number of possessions the team has averaged per 40 minutes of clock time.
Total Rebound %: The percentage of possible rebounds — offensive and defensive — that the team gained.
Assist %: The percentage of made shots that were assisted.
On offense, the Hokies and Seminoles have very different styles. Virginia Tech plays at a slow pace, relying on passing to help ensure smart shots are taken with one of the highest Assist Percentages in the nation. Florida State, on the other hand, is more apt to breakaways and displays a faster pace with fewer assisted shots.
Shooting offense is compared using these statistics:
eFG %: Effective field goal percentage is a regular field goal percentage statistic but adjusted for the number of points the shot is worth.
3 Pt %: Rather than the percentage of 3-pt shots made, this statistic is the percentage of shots taken that are 3-pt shots.
FTA per FGA: A reflection of a tendency to get fouled while shooting, this is the number of free throw attempts gained per field goal attempt taken.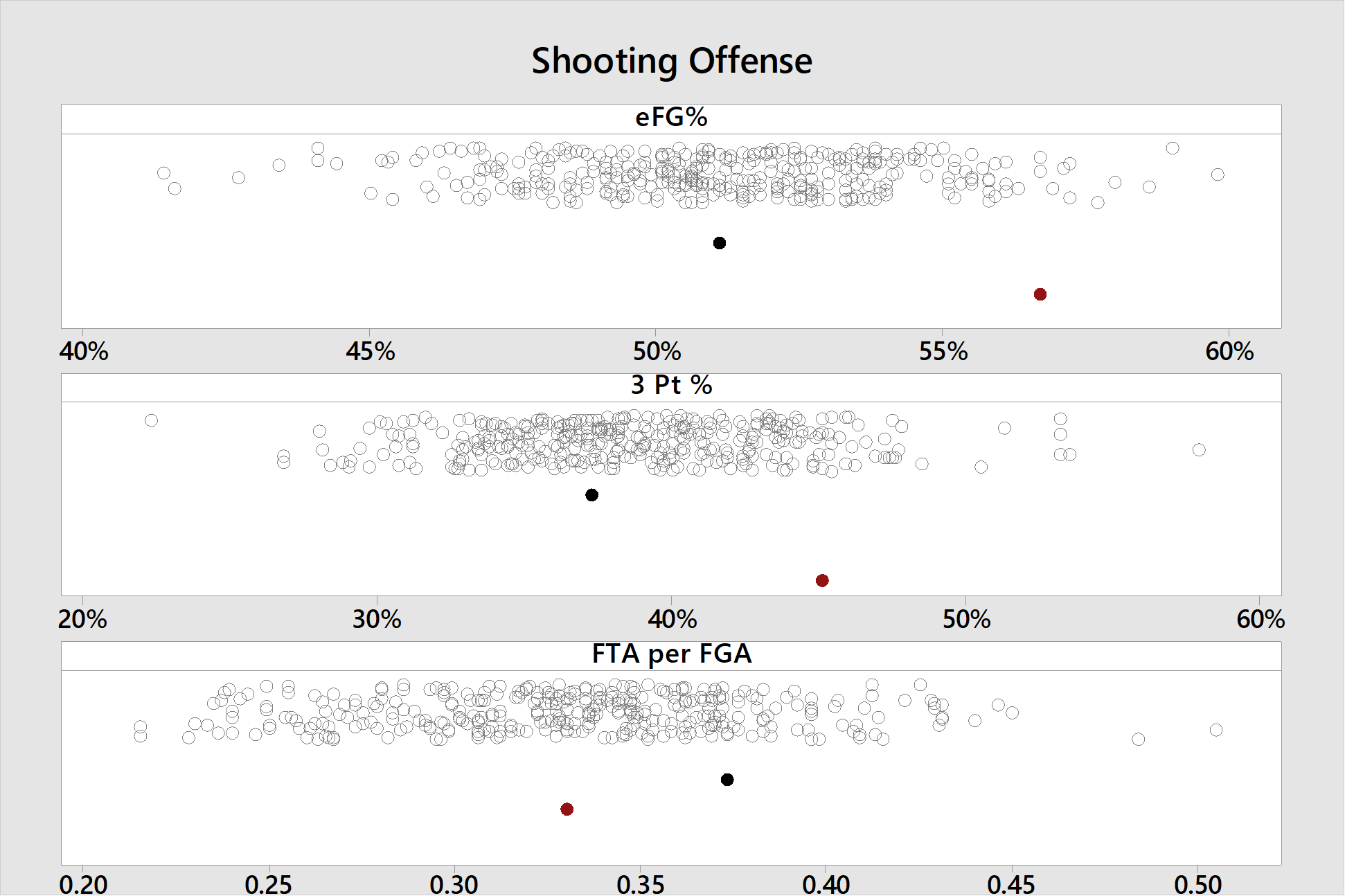 The Seminoles have a fairly low Effective Field Goal Percentage for a ranked team, but use effective offensive rebounding to compensate.
Defense
The defensive personality statistics are defined as:
Steal %: The percentage of opponent possessions that end with a steal.
Block %: The percentage of opponent possessions that end with a block.
Opponent Offensive Rebound %: The percentage of possible offensive rebounds gained by the opponent (so 100% - defensive rebound %).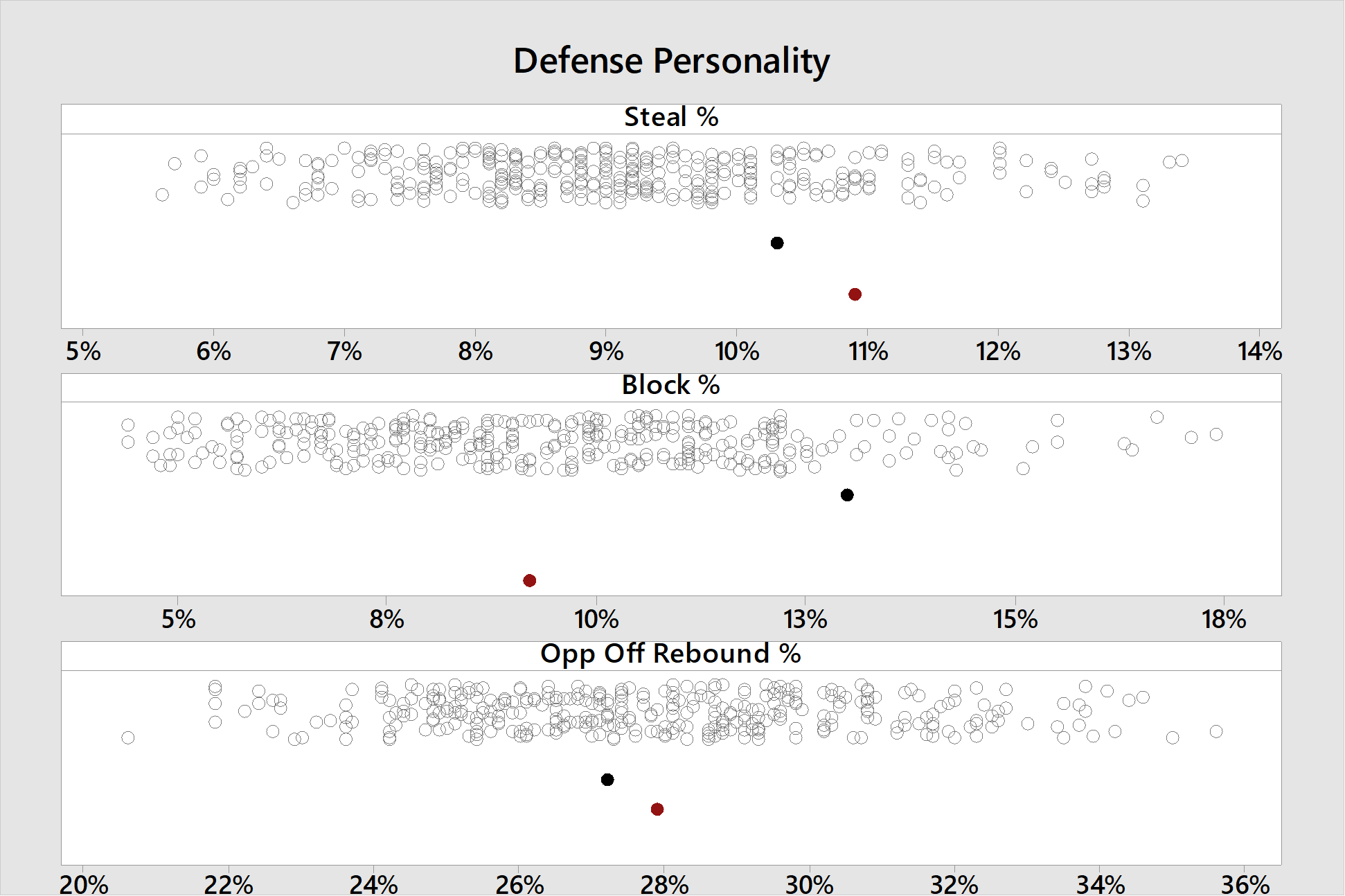 From a defensive personality standpoint, only blocks separate the two ACC squads. Florida State blocks a high percentage of shots while Virginia Tech is somewhat average. 7-4 center Christ Koumadje averages 1.62 blocks per game (T-88th nationally) for the 'Noles and 4.03 per 40 minutes.
The shooting defense metrics are the same as the shooting offense metrics, but based on opponents' performance.
The two biggest 'something's got to give' statistics are shown here. While the Florida State offense gets a fairly high number of free throw attempts per field goal, the Hokies defense gives up very few. Similarly the Seminoles offense takes a relatively low percentage of shots as threes, while Virginia Tech is among the leaders nationally in forcing opponents to take threes.
Prediction
Florida State is good enough that they should score some points, but how? It feels like the Hokies defense is really good at forcing teams into a style of play that the Seminoles aren't adept at. The bigger question mark is really how many the Hokies will score, still without their leader, against a really good defense. I feel like the team has some swagger right now and patches together another decent offensive performance, and suddenly an ACC tournament double bye is clinched.
Virginia Tech 70, Florida State 65