By:

Joe Lanza
PUBLISHER
on October 24, 2010, 9:51 AM
Your sights and sounds of Blacksburg or wherever Hokie Nation is headed.
I hope at some point, someone was wearing that pumpkin on their head.

via: @Slicktrip
Enter Sandman from the North Endzone, aka the happiest place on Earth.
Big planes flying over packed football stadiums, 'Merica. The flyover and next bunch of pictures are courtesy of The Hokie Trooper
May I borrow the helmet for my Halloween costume?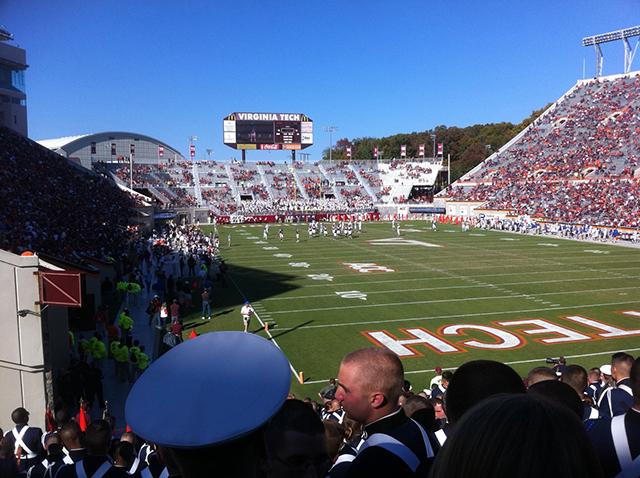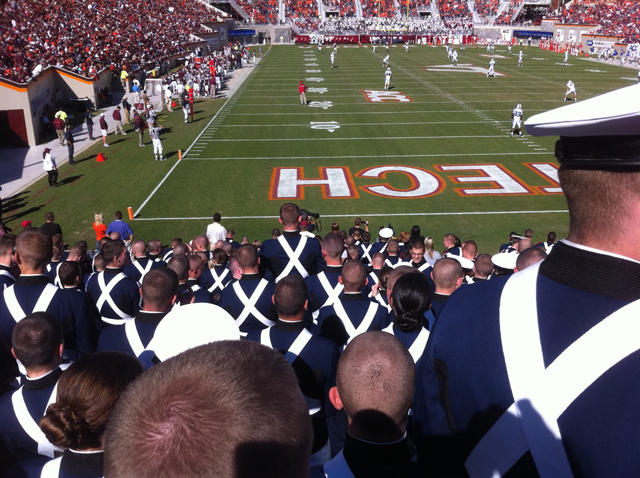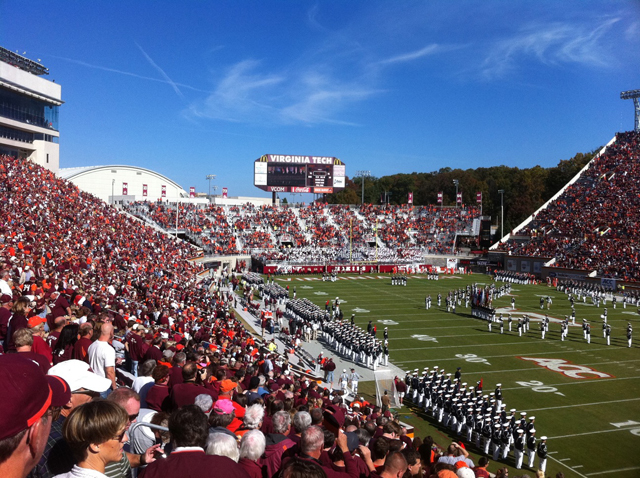 Best shoes: it's a push.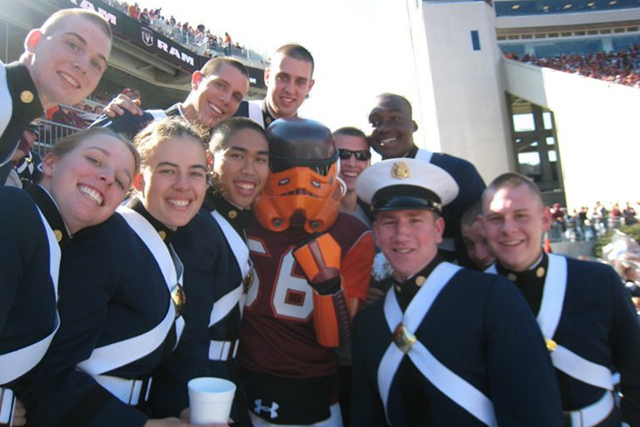 Thanks to @JeetsNYY2 for snapping a shot of the Hokietrons and of the sea of orange and maroon.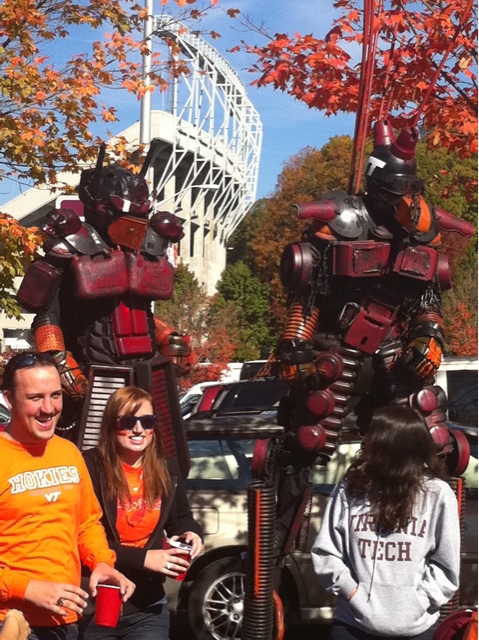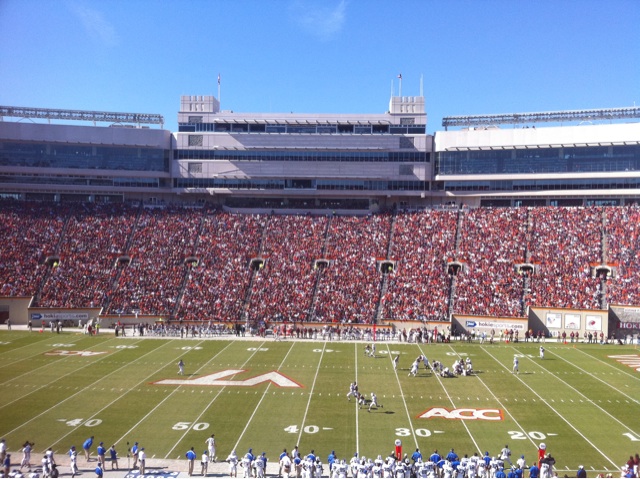 For everyone on the east coast that complains about noon kickoffs, consider the Hokies out west, like @SeattleHokie who's up before 9:00am drinking Roger's Pilsner.
The last four pictures come to us from @vtbeach.
Welcome to the Thunderdome!