By:

Joe Lanza
PUBLISHER
on September 8, 2010, 7:34 PM
| 50 comments
If UVa is good for something it's laughs during tough times. They lose to William & Mary and suddenly our loss to Alabama doesn't look quite so bad. We let a close one against Boise State slip though our fingers and they trot out the laboratory lovechild of a horse and black bear that's going though its rebellious phase as their new mascot; sweet Mohawk bro!
Where have you been all of my life fuzzified Sabre?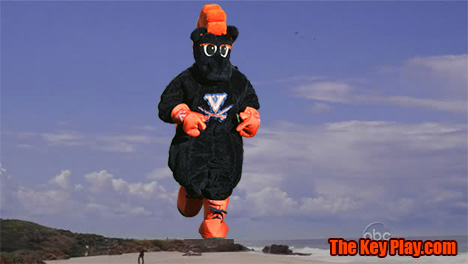 He was worshiped by the Others.

He braved the tanks.

He ran the Street.

He pitched some product.
Now, that made me feel better. If you have Photoshop skills and time leave some below. It's cathartic. Here's the cutout of Snuggle the WaHorse you'll need to get started..
THE CURIOUS INDEX, 9/8/2010 [EDSBS]