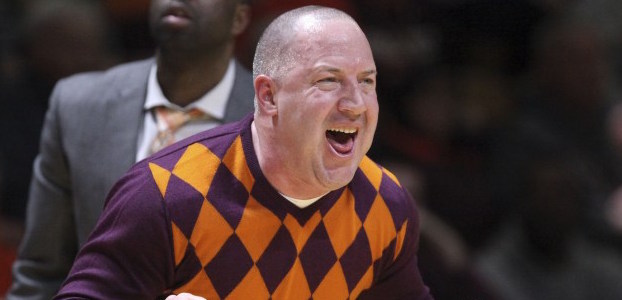 As we have read in recent weeks, there has been quite the turnover in the staff under Buzz Williams. Jeff Reynolds leaves to be a coach again at Texas A&M and Steve Roccaforte moves down the road to join the new staff at East Carolina. That said, the recruiting must go on, so as you will see below, the staff has been busy since November to get offers out there. This is not all the offers issued but all that I could gather confirmation on.
Not surprisingly the majority of the list has a very familiar look to it. Oh, You are 6'6 and 190 Lbs, Here have an offer. Buzz and company have offered a ton of wing type players but there are a few bigs sprinkled in which is a hope for things to come.
One big development is that it appears someone on Buzz staff is making some in roads at a couple Virginia power houses in Paul VI and Flint Hill. If I had to pinpoint who, I would imagine its Christian Webster, as he is from the D.C. area, having played his high school ball at Landon High in Bethesda, MD.
In terms of recruiting competition, you will see below from my notes that our stiffest competition for talent these days appears to be Louisville. They are the lead or heavy lean with several of the recruits that have shown interest in Tech to some degree.
One other thing of note, that even with the two staff members recent departures, Buzz still has six other people on staff. I did not realize that he had grown the staff this much.
Previous Class of 2019
In regards the previously committed Class of 2019, there hasn't been much movement in terms of offers for BJ Mack, who still has a 247Composite Ranking of 280 in the class. I was not surprised to see Coach Roccaforte pick up recruiting Mack to join him at ECU, as Mack received an offer from the Pirates on the 16th of July. Surprisingly that although he is much further down the rankings, his status as a big rather than the point guards that were the Langley Twins, Mack has the much more impressive offer list of the three. Mack has offers from St Louis, Depaul, Ole Miss, Wake Forest, UVA, Notre Dame, NC State, Georgia and even Duke.
As for the Langley Twins, Keyshaun is currently sitting at 200 in the composite rankings and received an offer from ECU as well in late June so there is another possible connection to the Pirates. Kobe comes in two spots better than his brother at 198 currently and also received an offer from ECU in late June just like his brother. ECU looking to take a coach and the entire former Class of 2019 from the Hokies. While kids that high in the rankings may not cut it for Buzz at this point, they would likely be the highest rated class at ECU in at least a decade.
All in all, based on the list of offers below, where only two come in ranked lower than all three of these players, I am solidly in the belief that the right moves were made to part ways with these three prospects in everyone's best interest.

Recruits with the Highest Interest in the Hokies
All of the ranking referenced in this article are the 247 Composite Rankings, not the single 247Sports Ranking.
Class of 2019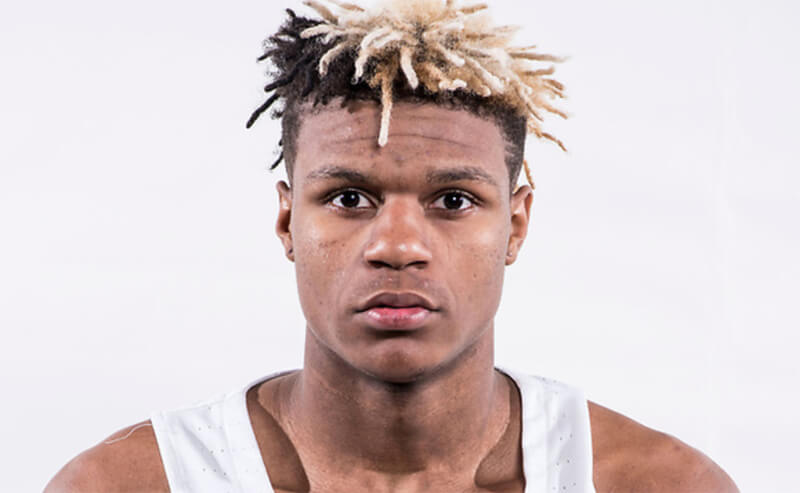 Jahmius Ramsey, 6'4, 180 lbs, Combo Guard, IMG Academy, Bradenton, FL
Thought to be a Louisville lean at this point, hard to gather his impact on a program based on the talent currently surrounding him at IMG Academy. He does have a solid jumper from mid range and deeper.
Current 247 Ranking: National 34, Position, 4, State 6
https://247sports.com/player/jahmius-ramsey-46041702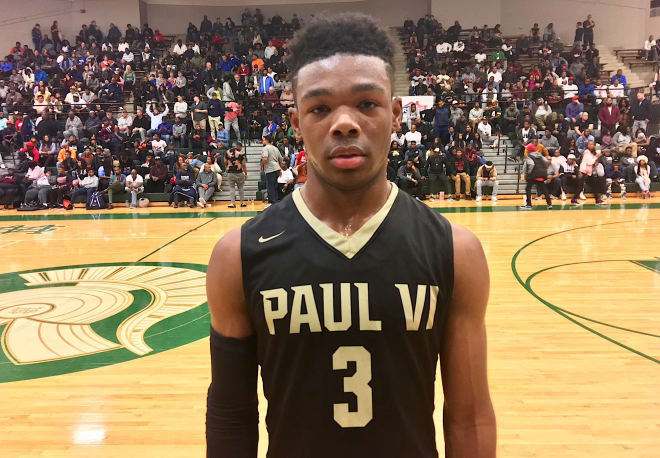 Anthony Harris, 6'3, 180 lbs, Combo Guard, Paul VI, Fairfax, VA
Harris is thought to be coming to the Hokies, with three other ACC schools and Ohio State in the mix.
This would be an incredible get for Buzz and possibly open the door to Paul VI, which in recent seasons has been a factory of Division I talent, and currently have top rated guards in each class behind Harris. Buzz has an offer out to the rising Junior, Jeremy Roach, for the class of 2020, and don't be surprised if he offers Trevor Keels for the Class of 2021.
Current 247 Ranking: National 68, Position, 5, State 1
https://247sports.com/player/anthony-harris-45572938

Greg Gantt, 6'7, 195 lbs, Forward, 2019, Trinity Christian, Fayetteville, NC
Has a definite interest in Tech since they were one of his first big offers back in November. Louisville seems to be the clubhouse leader right now. Gantt would give Buzz that super wing body that he loves to stockpile and a top talent that could contribute immediately if needed.
Current 247 Ranking: National 53, Position, 14, State 3
https://247sports.com/Player/Greg-Gantt-45572930

Marcus Watson, 6'6, 205 lbs, Small Forward, 2019, Buford, GA
Current 247 Ranking: National 66, Position, 8, State 2
Watson is another player that Buzz got to early, with a November offer. Definitive interest in VT but thought to be a GT lean at this time. Watson has a pure stroke from outside, which fits Buzz philosophy but might need a year against bigger bodies to really shine through.
https://247sports.com/Player/Marcus-Watson-45572921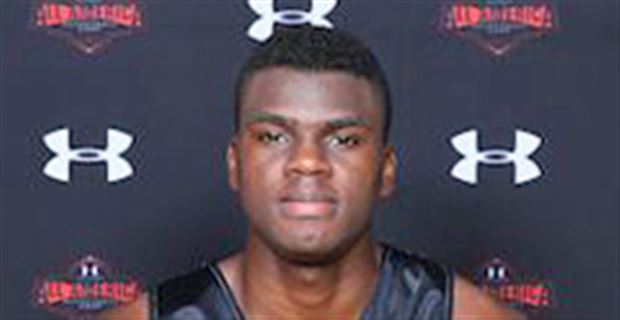 Qudus Wahab, 6'10, 230 Lbs, Center, Flint Hill School, Oakton, VA
Current 247 Ranking: National 98, Position, 18, State 2
This would satisfy a lot of peoples desires for Buzz to bring in more bigs while also giving an entry into another Virginia powerhouse school. He is also thought to be a Louisville lean at this time.
https://247sports.com/player/qudus-wahab-45572850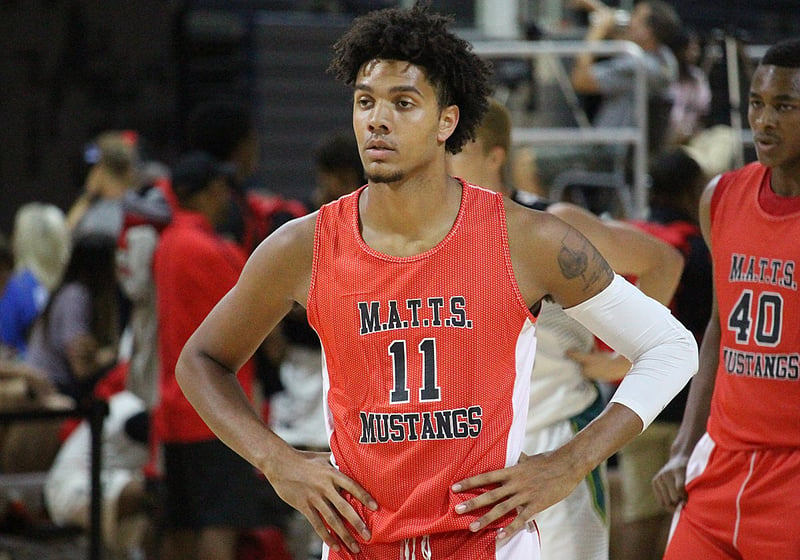 Dontaie Allen, 6'6, 185 lbs, Small Forward, 2019, Falmouth, KY
Allen garnered an offer back in May and would be a good fit in terms of offensive style and defensive energy. His recruiting is pretty open at this point, with only two predictions to Xavier. Playing for Buzz would keep him relatively close to home which may be a plus.
Current 247 Ranking: National 135, Position, 33, State 3
https://247sports.com/player/dontaie-allen-46035698

Armando Bacot, 6'10, 240 lbs, Center, IMG Academy, Florida
Current 247 Ranking: National 26, Position, 7, State 4
Bacot is a Richmond, VA native and unfortunately thought to be another talent that will be leaving the state to play elsewhere. He is thought to be deciding between UNC and Duke but even a glimmer of hope of bringing in a big of this nature would do wonders for the Tech rotation. Tech did make his Top 10 list and also his top five programs in contact with him list.
https://247sports.com/player/armando-bacot-94692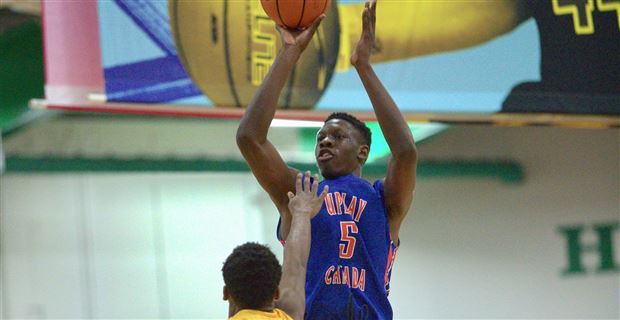 Tyrese Samuel, 6'8, 210 Lbs, Power Forward, Wasatch, Heber City, UT
Current 247 Ranking: National 75, Position, 18, State 2
Samuel has a great motor and a surprising outside jumper for someone so big. He also seems to have great floor awareness on both ends, getting to the right spots to disrupt or create. Would be a perfect fit in Buzz system. His recruitment is still fairly open. He came to the staffs attention at the Top100 event put on by the NBAPlayers association, which was held at UVA.
https://247sports.com/player/tyrese-samuel-46040350

Class of 2020

Jalen Cone, 5'11, 163 lbs, Point Guard, Walkertown, NC
Current 247 Ranking: National 62, Position, 8, State 4
Undersized Point Guard with a chip on his shoulder, Sound Familiar? Seems Buzz always has at least one of these type PG in his pipeline. As you can see in the photo, he definitely has some ups in there to be dunking since the 8th Grade. Considered to have outstanding court vision and deft ball control. The Hokies lead with him now but he has offers from Clemson, GT, Kentucky, NC State, Wake Forest and a handful of other Power 5 schools
https://247sports.com/player/jalen-cone-46047824

Isaiah Todd, 6'10, 195 lbs, Power Forward, John Marshall, Richmond, VA
Current 247 Ranking: National 10, Position, 2, State 1
Todd is the 2020 version of Armando Bacot, another Richmond Native that likely will leave the state to play ball. He is considering Kansas and UNC but seems to have a good relationship with Buzz and staff so far.
https://247sports.com/player/isaiah-todd-94693

Cashius McNeilly, 6'4, 175 lbs, Shooting Guard, Canada
Current 247 Ranking: National 47, Position, 12, State 1
Havent been able to find much on McNeilly outside the video on his 247 profile and that his uncle is the top assistant coach for Buzz Williams. Right now there are three predictions to him coming to the Hokies, which would continue the Buzz to Canada foray. He also has offers from Maryland and Wisconsin. Always good to have a family connection.
https://247sports.com/player/cashius-mcneilly-46047684
Other Offers
Transfers
Buzz and company did put out a couple offers to players that were transferring from other programs but had no takers at this point. The primary one they pursued, Forward Malik Osborne, from Rice, ultimately chose Florida State, so the Hokies will see him two years from now and he will have three years left. He averaged 9 PPG, 6.5 RPG and 1 APG as a freshman last year.
Class of 2019
July 20 – Wilkenson "Kenny" Isnord, 6'8, 210 Lbs, Power Forward, 2019, Blanche Ely, Pompano Beach, FL
Not Ranked at this time, 247 Sports shows him as Class of 2018
https://247sports.com/Player/Wilkenson-Isnord-46050657
July 17 – Jared Jones, 6'9, 230 Lbs, Power Forward, 2019, Mableton, Georgia
Current 247 Ranking: National 186, Position, 32, State 8
Considered an Ohio State lean at this point
https://247sports.com/Player/Jared-Jones-94237
July 15 – Chris Ledlum, 6'6, 200 lbs, Small Forward, 2019, St Peters Boys, Staten Island, NY
Current 247 Ranking: National 181, Position, 43, State 6
https://247sports.com/player/chris-ledlum-46051656
July 15 – Brandon Newman, 6'3, 170 lbs, Shooting Guard, 2019, Montverde Academy, FL
Current 247 Ranking: National 109, Position, 18, State 4
https://247sports.com/player/brandon-newman-46050544
July 9 – Daniel Ramsey, 6'8, 220 lbs, Forward. 2019, Deefield- Windsor, GA
Current 247 Ranking: National 119, Position, 26, State 5
https://247sports.com/player/daniel-ramsey-46043161
July 5 – Kofi Cockburn, 6'10, 255 Lbs, Center, 2019, Christ The King Regional, Middle Village, NY
Current 247 Ranking: National 26, Position, 8, State 3
https://247sports.com/Player/Kofi-Cockburn-94270
June 26 – Tray Jackson, 6'8, 200 Lbs, Power Forward, 2019, Sunrise Christian, Ypsilanti, MI
Current 247 Ranking: National 103, Position, 24, State 5
Considered a strong Oklahoma lean
https://247sports.com/Player/Tray-Jackson-46055071
June 20 – Isaiah Wilkins, 6'4, 180 lbs, Wing, 2019, Mount Tabor, NC (Hargrave Military)
Not Ranked
https://247sports.com/player/isaiah-wilkins-46038088
June 16 – Brenden Tucker, 6'3, 180 lbs, Combo Guard, 2019, Dacula, GA
Seems to be a Clemson Tigers lean
Current 247 Ranking: National 152, Position, 19, State 10
https://247sports.com/Player/Brenden-Tucker-46035928
June 16 – Donovan Williams, 6'5, 190 lbs, Combo Guard, 2019, Elkins, Tx
Not currently ranked but has respectable offer list, Nebraska, Butler, Creighton, Wisconsin, Iowa, Dayton
https://247sports.com/Player/Donovan-Williams-46047468
June 11 – David Johnson, 6'5, 170 lbs, Combo Guard, 2019, Trinity, Louisville, KY
Considered a Louisville lean
Current 247 Ranking: National 75, Position, 7, State 1
https://247sports.com/player/david-johnson-46035707
June 8 – Victor Iwuakor, 6'8, 210 Lbs, Power Forward, 2019, Sulphur Springs, TX
Considered an Arkansas lean
Current 247 Ranking: National 166, Position, 36, State 13
https://247sports.com/player/victor-iwuakor-46055287
June 7 - Samuell Williamson, 6'6, 180 Lbs, Small Forward, 2019, Rockwall, Tx
Considered a Kansas lean
Current 247 Ranking: National 50, Position, 13, State 6
https://247sports.com/player/samuell-williamson-46043096
May 18 – Jalen Gaffney, 6'2, 170 lbs, Combo Guard, 2019, Columbus, NJ
Current 247 Ranking: National 200, Position, 26, State 9
https://247sports.com/player/jalen-gaffney-91815
May 6 – Quincy Guerrier, 6'7, 190 lbs, Small Forward, 2019, Thetford Academy, Quebec, Canada
Current 247 Ranking: National 147, Position, 36, State 1
https://247sports.com/Player/Quincy-Guerrier-46040326
May 4 - Terrence Shannon Jr, 6'6, 185 lbs, Small Forward, 2019, Chicago Lincoln Park, Chicago IL
Current 247 Ranking: National 90, Position, 22, State 3
https://247sports.com/player/terrence-shannon-46054973
May 3 - Jaykwon Walton, 6'6, 196 lbs Forward, 2019, Carver, Montgomery AL
Current 247 Ranking: National 187, Position, 44, State 14
https://247sports.com/Player/Jaykwon-Walton-45572513
April 23 - Diante Smith, 6'6, 195 lbs, Guard/Wing, 2019, Chocktawatchee, Fort Walton Beach, FL
Current 247 Ranking: National 107, Position, 25, State 11
Recently decommitted from Alabama
https://247sports.com/Player/Diante-Smith-46036729
April 22 - Kira Lewis, 6'3, 162 lbs, Point Guard, 2019, Georgia Stars, Hazel Green, AL
Current 247 Ranking: National 30, Position, 4, State 2
Considered a strong Alabama lean although the decommitment of Diante Smith impact is yet to be seen
https://247sports.com/player/kira-lewis-46035371
Mar 22 - Mario McKinney, 6'2, 180 lbs, Point Guard, Vashon, St Louis, MO
Current 247 Ranking: National 134, Position, 18, State 1
https://247sports.com/Player/Mario-McKinney-45572503
Feb 4 - James Bishop, 6'2, 170 lbs, Shooting Guard, 2019, Mount St Josephs, Baltimore, MD
Current 247 Ranking: National 183, Position, 25, State 3
https://247sports.com/Player/James-Bishop-46043160
Class of 2020
July 17 – Terrance Williams, 6'6, 195 lbs, Power Forward, 2020, Gonzaga, Washington, DC
Current 247 Ranking: National 89, Position, 15, State 4
https://247sports.com/Player/Terrance-Williams-46039567
July 14 – Keon Johnson, 6'5, 180 lbs, Shooting Guard, 2020, The Webb School, Bell Buckle, TN
Current 247 Ranking: National 35, Position, 8, State 1
https://247sports.com/Player/Keon-Johnson-46035414
June 20 – Demarr Langford, 6'4, 170 lbs, Shooting Guard, 2020, Putnam Science, CT
Current 247 Ranking: National 175, Position, 41, State 4
https://247sports.com/Player/Demarr-Langford-46053245
June 19 – LJ Cryer, 6'1, 175 lbs, Point Guard, 2020, Katy, TX
Looks to be a two horse race between Houston and Baylor
Current 247 Ranking: National 64, Position, 9, State 6
https://247sports.com/player/lj-cryer-46043235
June 15 – Cam Ron Fletcher, 6'6, 180 lbs, Small Forward, 2020, Vashon, MO
Current 247 Ranking: National 43, Position, 12, State 2
https://247sports.com/player/camron-fletcher-46048763
May 10 - Woody Newton, 6'8, 190 Lbs, Power Forward, 2020, Mt Zion Prep, Baltimore MD
Current 247 Ranking: National 61, Position, 9, State 3
https://247sports.com/player/woody-newton-46049423
May 7 - Corey Walker Jr, 6'6, 185 lbs, Small Forward 2020, Bishop Snyder, Hastings, FL
Current 247 Ranking: National 33, Position, 9, State 2
https://247sports.com/Player/Corey-Walker-46035656
Dec 26 - Jeremy Roach, 6'2, 165 lbs, Shooting Guard, 2020, Paul VI, Fairfax, VA
Current 247 Ranking: National 15, Position, 1, State 2
https://247sports.com/Player/Jeremy-Roach-46035780
Class of 2021 (Not currently Ranked)
June 21 – Will Young, 6'3, 160 lbs, Combo Guard, 2021, Milby, Houston, TX
June 21 – Keon Edwards, 6'8, 170 lbs, Small Forward, 2021, Sam Rayburn, TX
July 29th – Anthony Williams, 6'1, 185 Lbs, Combo Guard, Varina, Richmond, VA - He was second team All State at Division 5 as a freshman