By:

ltrepeter2000
Hoops Wiz
on November 8, 2018, 5:00 PM
| 68 comments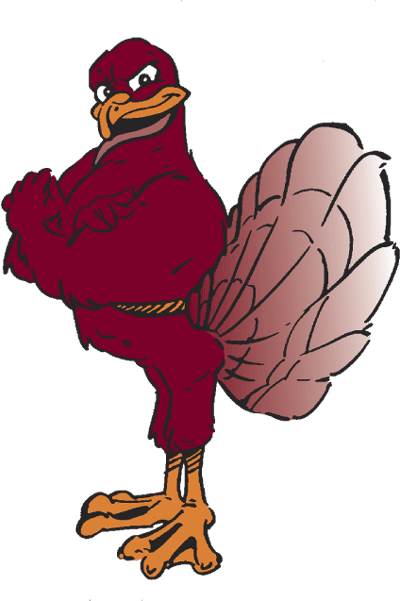 GAME INFORMATION
Date/Time: November 9th 7PM
Opponent: University of Gardner Webb
Site: Cassell Coliseum Blacksburg, VA
Radio: Virginia Tech IMG Sports Network
Talent: Jon Laaser & Mike Burnop
TV: ACCNE
Live Stats: HokieSports.com
Game Notes: Virginia Tech
SXM 193 (Streaming 955)
Shaking off the Rust
Buzzketball hosts Gardner Webb in the first game of the year for Hokies, while the Bulldogs come in having faced VCU on Tuesday evening. Hard to believe but this is the beginning of year five for Buzz Williams and the Hokies. The Bulldogs will come in with five fresh faces to their roster but with enough experienced talent returning to give the Hokies a challenge in this contest. The rosters size wise are very similar with neither team having a true dominant "Big Man", as the tallest Bulldog comes in at 6'9" and 250 lbs and he is a freshmen so its yet to be seen how much playing time he will receive.
Gardner Webb starts this season having finished 14-18 last year, where they were a terrible 3-13 on the road but 11-2 at home. The only game between the Hokies and Gardner Webb was back in 2008 that saw a Hokies squad struggle to pull out a 65-62 victory.

The Bulldogs are coached by Tim Craft, in his sixth year at the helm of Gardner Webb. In six years, his teams have finished with a winning record in all but this last season. They have one CBI appearance in 2015 when they won 20 games for the first and only time under Craft. Craft is 88-78 at Gardner Webb, which has been his only head coaching position. So far this season the Bulldogs are 0-1 after a loss to VCU on the 6th 69-57. VCU dominated the first half, closing with an 18-4 run but Gardner Webb put up a fight in the second half, closing to within five points but couldn't sustain it in the closing minutes which allowed the Rams to pull away.
Defensively, the Bulldogs use primarily zone defensive formations, especially on the perimeter. They are very good at limiting opponents made three pointers, holding VCU to 31.00012They are very aggressive and take risks to force turnovers and keep offenses off balance, averaging seven steals per game last season. The Bulldogs struggled last season though against transition offenses especially on turnovers, where opponents averaged 15.5 ppg, which a big plus in Tech's favor for this contest if those struggles continue.
Offensively, Gardner Webb under Craft has changed offenses quite often mainly based on returning talent, so not sure what to expect yet from this team. Historically they have not focused on perimeter shooting, relying more on their ability to get to the basket. Last season they did average about 21 three point attempts per game, while struggling to shoot 34%. This trend seemed to continue into their game against VCU, where they managed only 31.3% on 16 attempts.
Bulldogs Backcourt

Senior David Efianayi (#11), 6'2, 185 lbs, is a four year starter for the Bulldogs who scored 14 points, had 5 rebounds and 3 assists. Last season he finished with 17.5 PPG, 3.6 RPG, 2.5 APG and 1.3 SPG. He had a slow start against the high intensity VCU defense, shooting 36% inside and 40% outside, while hitting 80% if his free throws.

Jose Perez, (#5), 6'5, 195 Lbs started his freshmen season off extremely well in all things other than perimeter shooting. He scored 16 PPG to lead the Bulldogs in scoring, grabbed 5 rebounds and also had an assist. He shot 55% from the floor but only 25% from outside in the first game. He has a great first step on the dribble.

Nate Johnson (#10), 6'4, 180 Lbs Sophomore Guard put up 5 points, but otherwise had little impact on the game in almost 30 minutes of floortime. He shot 33% from the field. Last year, he scored 3.8 ppg, had 1.3 RPG, and 1.3 APG in about 11 minutes a game. His season was also limited by injury last year to only 13 games.

Christian Turner (#4) 5'10, 180 Lbs Junior Guard scored 4 points, had one rebound and 6 assists as the primary point guard for this team. His time on the floor has increased substantially each season, culminating in a starting spot this season. Definitely not a prolific scorer.
Bulldogs Frontcourt

DJ Laster, (#25) 6'6, 230 lbs Senior Forward put up 12 points, 5 rebounds and had no assists. Struggled against the bigger players for VCU so Blackshear needs to take advantage of the size discrepancy to score down low. Laster also seemed to have a habit of reaching in at the wrong time against VCU so ended up with four fouls. Getting him out of the game could be an early turning point. It would likely force the Bulldogs to a smaller lineup.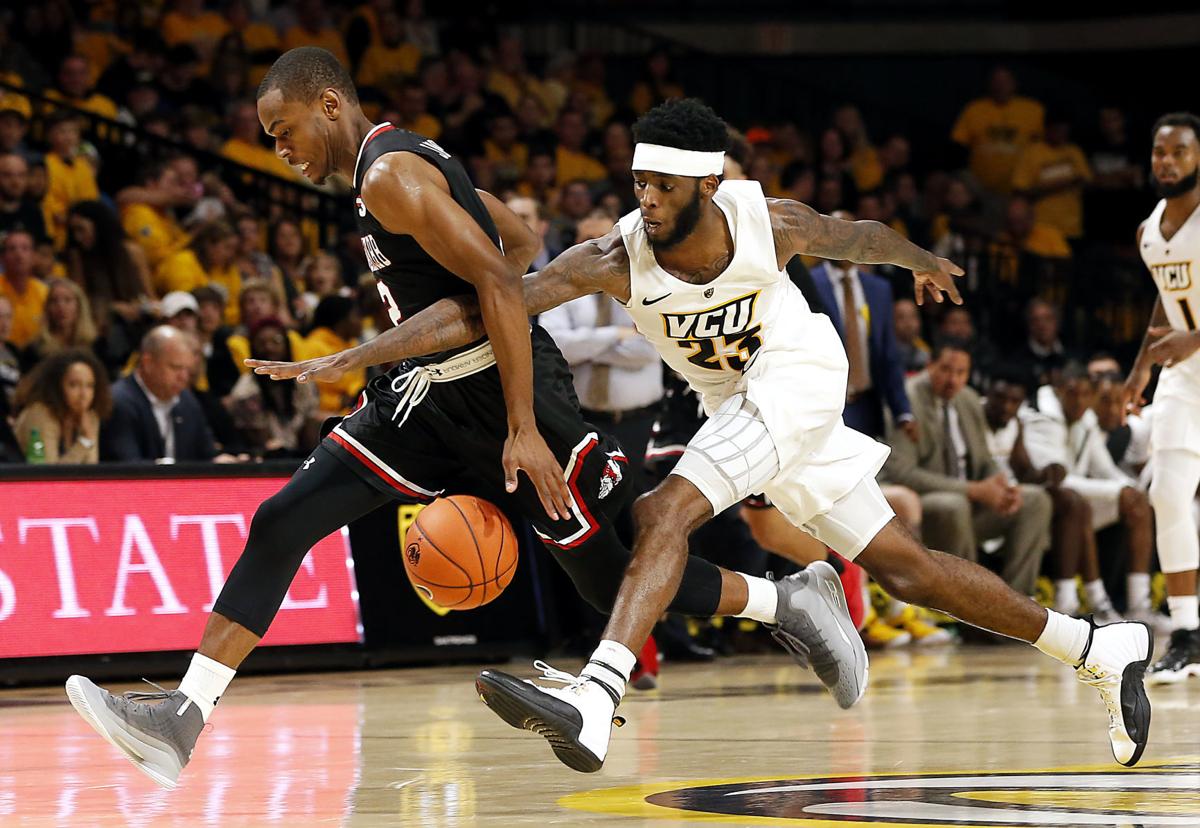 Eric Jamison, (#2), 6'6, 185 Lbs Junior Forward scored 2, grabbed 4 rebounds and had an assist in 15 minutes of game time. That's about the same contributions he made last year.
Ludovic Dufeal, (#24), 6'8, 185 Lbs Freshman Forward, hit one free throw and had one rebound but also contributed 2 blocks and a steal in about 15 minutes. Dufeal will likely see his role grow as he becomes more comfortable in the offense but as of now doesn't pose a major threat to put up big numbers.
What to expect from Gardner Webb?
The Bulldogs rely heavily on three people to score. In the game against VCU, open shooters passed to get the ball to one of the trio that finished in double digits scoring wise. Laster, Efianayi, and Perez accounted for 73% of the Bulldogs scoring against VCU.
The Bulldogs already struggled against the size of VCU so that likely continues against Blackshear and Tech's bigger bodied wing type players. If the Hokies are able to exploit this early in the lane than it should open up the outside for corner threes and the like.
This is a guard heavy roster that shoots poorly from outside and just doesn't have the ability to defend against a high powered offense. Outside of two freshmen, several player have yet to even see the floor so there could be a hidden gem but its not likely
The Hokies
Tech needs to keep a high paced tempo and take advantage of their size down low early and often. Their opponent has already shown it can give up big runs and also scrap back against big runs. The Hokies need to make sure the first happens and lessen the effects of the second. Keeping the tempo moving though is also critical.
The Hokies need to force the issue inside. Robinson should be able to cause all kinds of havoc foul wise using his speed to drive to the basket. Gardner Webb struggled against dribble penetration from VCU. Blackshear on the blocks will consolidate naturally draw the Bulldogs defense, allowing good open looks outside while also giving Robinson secondary dump offs down low if he cant get to the basket.
Establish a defensive identity. Make it clear to everyone that faces the Hokies that there are no possessions off and that opponents will have to earn every basket. Increase the pressure on the Bulldogs and start counting the turnovers. The top three players for the Bulldogs gave up a combined 16 turnovers in their game against VCU. This led to quite a few transition baskets for the Rams.
Hitting perimeter shots will be another key factor. Buzz needs Hill to reappear from his disappearing act last season and really help the Hokies now that Clarke is indefinitely suspended. Outlaw and Nickiel Walker Alexander showing early consistency would be a big help as well.
Hopefully Landers Nolley's Eligibility issue is cleared up and we get to see him in this game. If not, the Hokies will rely that much more heavily on Blackshear and Horne.
Play Smart basketball, keep possession of the ball, continue to move on the offensive end, don't slow the pace.
In Closing
Expect to see a fairly clean first half that allows the Hokies to get out to a big lead followed by a more learning curve second half as Buzz begins to work in other players to the lineup outside of Robinson, Blackshear, NAW, Hill and Outlaw. The ideal situation is that they wear down Gardner Webb early so they have the opportunity to get some of the younger players experience.
This wont be like last season where the Hokies stormed out of the gate with 96 points or more in five of their first six games. The competition is not necessarily that much better but are less suited to allow the Hokies that kind of outburst. Look for the Hokies to aim for the 80 point mark. If they get there, then victory is almost certain.
Tech wins 84-63, by pulling away with the outside shot. I expect to be surprised by a key role player like Kabongo or Wilkins coming through big and Robinson will likely be the key to a successful finish in this one. Hokies just have better talent at all five spots than Gardner Webb.