By:

ltrepeter2000
HOKIE HOOPS WIZ
on March 14, 2019, 2:13 PM
| 340 comments
Game day!Quarterfinals 👉 #ACCTourney🏀 vs. No. 12/13 Florida State📍 Charlotte, N.C.🕚 2:30 p.m. ET📈 https://t.co/XFDlUlc05v📻 https://t.co/Y5WNSie1Vm📺 ESPN💻 https://t.co/r8xiPXDUd0#getBETTER | #Hokies 🦃 pic.twitter.com/nHjmaEzR6S— Virginia Tech Men's Basketball (@HokiesMBB) March 14, 2019
GAME INFORMATION
Date/Time: Mar. 14, 2019 / 230PM
Opponent: Florida State University
Site: Spectrum Center, Charlotte, NC
Radio: Virginia Tech IMG Sports Network
Talent: Jon Laaser and Mike Burnop
TV: ESPN
Talent:
Live Stats: HokieSports.com
Game Notes: Virginia Tech
Sirius: 81 XM: 81 Internet: 81
Before the game today, Ty Outlaw was honored for earning the Bradley Award 👊For more ⤵️📝 » https://t.co/4ZyKhcN1vQ#getBETTER | #Hokies 🦃 pic.twitter.com/KoLj1RJf7w— Virginia Tech Men's Basketball (@HokiesMBB) March 14, 2019
Rested Timber waiting to be cut down
Buzzketball's will need to cut through the forest to advance to the ACC Semifinals. Win and you're in. That's going to be a TALL task with the Seminoles well rested ahead of todays game. The Hokies have the ability to build a huge lead, as seen the last time they met, when they took a 33-19 lead into halftime. Now they have to prove they can build on that effort rather than let Florida State use its athleticism and size to muscle their way into the next round of the tournament. The Hokies must limit mistakes and force the Seminoles into costly errors of their own, especially a high number of fouls in the paint.
Florida State comes riding high, having moved up to 12th in the latest polls. This will be the fifty seventh meeting between the Hokies and Seminoles. Florida State leads the all-time series 34-22, starting all the way back in 1968. The Hokies last victory against the Seminoles came in 2016 at home.
The Seminoles are coached by Leonard Hamilton, who has coached FSU since 2002, and before that coached Miami starting in 1990. Hamilton has almost three decades of coaching against the Hokies in all their different forms over the years. Hamilton has enjoyed what many would consider a quiet run of success at Florida State considering the other ACC opponents. He has led FSU to 20 or more wins in eleven of seventeen seasons, including a conference tournament championship in 2012. He has taken the Seminoles to the NCAA tournament six times and the NIT seven times. His Achilles heel has usually been to end up on the backside of the middle of the ACC, finishing .500 or less in nine of fifteen seasons.
Defensively, the Seminoles employ a high pressure man to man defense primarily that varies in its starting point throughout the game. Using their speed and crisp passing allowed the Hokies to dominate Florida State early in the man to man, forcing them to revert to a zone defense to try to slow the Hokies attack. One thing Hamilton and his staff do better than most is assigning defensive matchups. You may see some unusual pairings but they aim to best utilize their players strengths on the defensive end to cause the most problems for their opponents. Some assignments might be based on strengths to turn the ball over, others might be based on ability to rebound effectively and once in a while they even identify the best chance to score in transition with matchups.
Offensively, Florida State has historically run a motion offense that relied heavily on its bigs to score or distribute but with his current personnel, Hamilton has had to change to a more motion based system that relies on his perimeter players to score for the Seminoles. Guards represent five of the top seven scorers for the Seminoles. Regardless of the change, it appears to be working, with the Seminoles off to their third best start ever under Hamilton.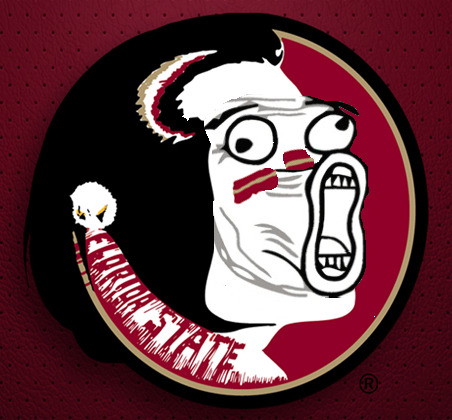 Seminoles Backcourt
Terrance Mann, (#14), 6'7, 215 Lbs Senior Guard is averaging 11.5 PPG, 6.3 RPG, and 2.4 APG. Mann essentially has taken over the Seminoles leading man role, giving Hamilton a long arm defender with a big enough body to keep shooters off balanced but also able to crash in to provide weak side help. He is hitting 53% inside and has greatly improved from outside at 46% compared to 30% last season. He only attempts 2 three pointers per contest on average though. He also hits 78% of his free throws.
Trent Forrest, (#3), 6'4, 210 Lbs, Junior is scoring 9.1 PPG, 4.7 RPG, 3.8 APG and 2 SPG. He shoots 48% inside and 15% outside. He also hits 77% of his free throws.
MJ Walker, (#23), 6'5, 213 Lbs Sophomore Guard who initially was thought to be a one and done, is scoring 8 PPG, 2 RPG, and 1.7 APG this season. He has struggled to find his shot though, hitting 36% inside but 34% from outside. He attempts almost 4 threes per game. He also hits 77% of his free throws.
David Nichols, (#11), 6'1, 185 Lbs a graduate transfer from Albany, is scoring 6.6 PPG, 1.4 RPG, 1.7 APG, and 1.4 SPG. He manages 45% inside and 34% outside on 3 attempts per game. His free throws are going in at a 69% clip.
PJ Savoy, (#5), 6'4, 210 Lbs Senior Guard is scoring 6.4 PPG, 1.5 RPG, 0.7 APG, and 1.4 SPG. He manages 59% inside and 31% outside on almost 5 attempts per game. His free throws are going in at a 81% clip.
Seminoles Frontcourt
Sophomore Mfiondu Kabengele (#25), 6'10, 250 lbs is leading the team in scoring at 13.2 PPG, 5.5 RPG, and 1.3 BPG. He is shooting 54% inside, 40% outside and 77% from the line. His numbers are becoming very Blackshearish. This will probably be the biggest matchup to watch in this game.
Christ Koumadje (#21) 7'4, 268 Lbs Senior Center is also providing 6.9 PPG, 5.7 RPG and 1.6 BPG. He shoots 62% inside, does not take outside shots and hits only 57% of his free throws.
Phil Cofer, (#0), 6'8, 205 Lbs Senior Forward was granted an additional year of eligibility due to injuries earlier in his career. He is averaging 7 PPG, 3.6 RPG, and 1 APG. He is scoring 40% inside and 35% from outside so the Hokies need to realize he will step outside to shoot. He attempts almost 4 outside shots per contest. He hits 63% of his free throws.
What to expect from Florida State?
The Seminoles biggest area of success came in the paint after Kerry Blackshear got into foul trouble. The mismatch of Outlaw being forced to guard a center threw off the entire defensive rotation of the Hokies, creating many clean looks at the basket for Florida State. Blackshear is again the key in this game and can ill afford to be forced to the bench for three quarters of the second half.
Leonard Hamilton will also fully take advantage of his deep bench, likely going 10 deep in this game to wear the Hokies out since they played yesterday with a much shorter bench. It may not be a huge advantage but in games decided by 5 or fewer points it only takes one or two extra openings to help a team win.
The Seminoles will work the ball inside out to get perimeter shots and good looks while creating transition basket opportunities. This is a long fast twitch opponent. Cofer and Kabengele will be the biggest tandem to watch out for in this contest. Koumadje slows the post transition down somewhat but makes up with it by deterring or adjusting opponents shots up and down the lane on defense.
The biggest change has been their steady play on defense this season. That has probably been the most crucial change in the Seminoles and why they are where they are so far. This team averages 4.1 blocks per game so the Hokies have to find ways to avoid having their shot swatted while still scoring inside.
The biggest way to counteract this is turning Florida State over. The Seminoles average 14 turnovers per game, most of that with the starters, so if the Hokies can up that total a bit it will take scoring possessions away quickly. That becomes even more important because this is an opponent that just doesn't foul that much which the Hokies have used time and time again this year to distance themselves.
The Hokies
Tech needs to be ready to keep a high paced offensive tempo in the half court if they want to win this matchup. They have to be able to get a high number of transition baskets or open looks by taking advantage of their speed and ability to move the basketball crisply and cleanly around the perimeter.
Tech will have a tough time winning the lane, so it has to be able to hit its jumpers, especially critical is hitting its perimeter shots. Tech likely needs to shoot better than 45% from outside to be a factor in this game.
The one area that could drastically change this game would be to limit the points off turnovers and also limit the bench scoring. The Hokies allowed Florida State in the last game to get 21 points off turnovers and their bench outscored the Hokies 37-2
Tech has to still make an attempt at getting to the basket with Blackshear, NAW and Hill. If they forego working the ball inside than the Seminoles will be able to ignore the inside and focus solely on the perimeter. The Hokies dearly need clean looks today to stay in this game.
Last and probably most critical, the Hokies must avoid foul trouble. They can ill afford to have starters in foul trouble since the bench is short and doesn't provide much experience. They make up for it in energy
In Closing
Ideally the Hokies would just keep running but I think with how well Florida State uses their bench and how limited Tech's bench is, it will require them to strategically slow the game defensively and then be able to ramp up the speed on offense.
The Hokies have to find open looks and they have to be able to hit those shots. Defensively they have to be able to limit the number of attempts Florida State gets either by forcing turnovers or bad shots. Do these things and it's like the first half of last game, don't and its much more the second half.
I expect to see Buzz stretch the floor, especially on defense. Buzz will likely have to use some full court pressure in this game as well as some zone defense to counter the Seminoles offense. Force them to eat up a third of the shot clock before they cross the midline.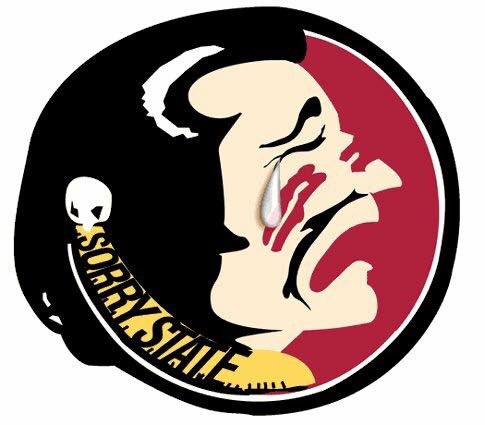 73-64 the other way this time. Hokies win by keeping Blackshear on the floor, Hill or Outlaw having a big game outside, and NAW doing the quiet work he just continues to do. Wilkins will be right smack in the middle of several exciting plays that could impact the final result.
Our 9️⃣th 'Road 🛣Game' 📸 (technically, only our 1️⃣st in the "new" season) of the 🏀 season for our 'Culture Wall'Thank you to all the #Hokies near ➕ far 4️⃣their support. We are grateful!We will turn all blessings back 2️⃣ praise! 🙏🏿🗣🙌🏽 pic.twitter.com/rkVxas3n7a— Buzz Williams (@TeamCoachBuzz) March 13, 2019