By:

VPIVMI15
on October 31, 2019, 4:49 PM
| 1 comment
2018/2019 Season
Zach Zavatsky (Latrabe PA) finished his redshirt senior year with an overall record of 108-25 (18-1 ACC). For last year, his record was 27-6 (5-0 ACC) and would go one to win the 184lb ACC Championship, with it being his third of his career.
He automatically qualified for the NCAA Tournament, seeded #3. His tournament record was 3-3, but finished eighth, meaning he earned his second All-American honors. His first loss in the tournament was to eventual national champion, Drew Foster (Northern Iowa).
2019/2020 Season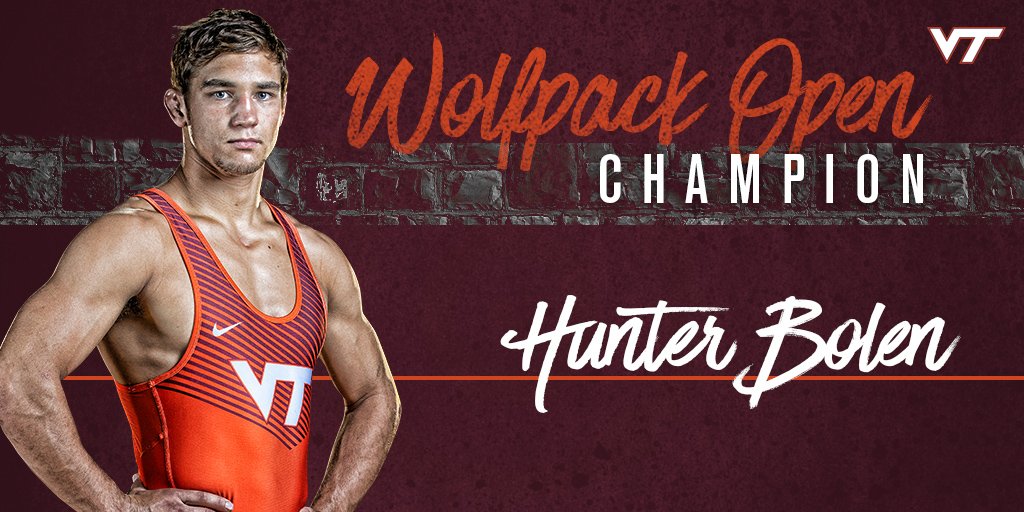 Hunter Bolen (r-SO, Christiansburg VA) comes off his redshirt year to be the 184lb starter. Under his redshirt, he participated in Hokie Open, Wolfpack Open, and the Southern Scuffle compiling a record of 13-1. His only loss was against Rasheed Shakur (Penn St), by 4-1. Before that he was the 2017 ACC Freshman of the Year.
In neutral position, Bolen is most comfortable with a neck tie and a wrist grab combo. His shot of choice is was a low ankle pick, but when Bolen was a true freshman he was a very reactive wrestler. Much of his points came from getting around his opponent after they took a poor shot.
It is easy to see the confidence Hunter Bolen has gained in his offense, when looking at the point increase between freshmen and his redshirt year. He scored 26 more points with 20 less matches (yes, they were open tournaments with not as tough competition). From the top position, Bolen typically sticks with a cross body ride, but adds a spiral break down with the far side arm.
The improvements for Bolen this year is trusting his offense and being more deliberate with his shots. He seems to waste energy and time by trying to shake off tie ups. Also he needs to get stronger in his sprawling. Multiple opponents were allowed to suck in his legs or scoot into his body. This can be improved by Bolen blocking the hips or sliding in under hooks while trying to stand.
Count me as a part of the Hunter Bolen hype train as well. I foresee him handling his weight class jump and winning the ACC Championship for 184lb. He will go one to earn All American honors too. This is with a very talented field in his weight class and him going against four, top 15 wrestlers; two of which that are in the ACC.