By:

Alum07
🍗 LEG MASTER 🍗
on February 12, 2020, 2:28 PM
| 25 comments
Alright, you'll have to allow me to tangent off for a second.
For those of us who grew up in the 80s, Rick Moranis was a staple in major movie releases. From Spaceballs, to Ghostbusters, to Little Shop of Horrors, to Little Giants, to Strange Brew, to the Honey I Shrunk the Kids series of movies, he was seemingly in everything during this time.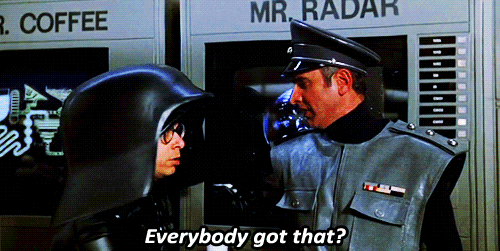 And then his wife got sick, and passed away in 1991. Afterwards, he made the decision to step away from acting and focus on being a single parent to his now motherless children. Absolutely heartbreaking and wholesome story, but now, nearly 30 years after his retirement, there have been whispers that he as thinking about returning to acting.
And now he is.
Rick Moranis Closes Deal to Return to Acting for Honey I Shrunk the Kids Reboot
First of all, boo that its another reboot. But I'm glad he's back. Hope that he'll have the opportunity to get his own starring roles in some films again going further. He was so good back in the day.
Maybe that Spaceballs 2 movie really might actually happen.