By:

Danny Coale Is My Spirit Animal
DRIVES THE FURY ROAD
on December 27, 2022, 2:39 PM
| 76 comments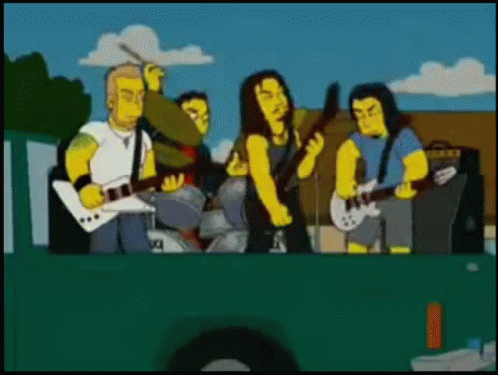 Hey TKP. I hope everyone had a great year and are enjoying the holidays. Let's talk our favorite albums of 2022. I always enjoy these threads in prior years and I always seem to find a lot of good music that I missed. Here's my list in no order.
Butch Walker – Glenn. Butch leans hard into 70's rock here (Elton, Eagles, Jackson Browne, etc) and the album is really good and really different than anything else he's done.
Song: Butch Walker - Roll Away (Like a Stone)
The Wonder Years – The Hum Goes on Forever. Even though it's my least favorite TWY album (by a wide margin), there are still some bangers on here that I would recommend:
Song: The Wonder Years – Oldest Daughter
49 Winchester – Fortune Favors the Bold. If you're from the 276 you're probably aware of these dudes but for everyone else just know that 2022 was one hell of a year for Castlewood's finest.
Song: 49 Winchester – Russell County Line.
Bodyjar – New Rituals. This band came back from the dead. 2022 was an unexpected resurgence for pop-punk IMO and New Rituals was some of the best out there.
Song: Bodyjar – Burning Truth
MUNA – Self-Titled. Prob my fav female pop album of this year. Reminds me a lot of Tegan & Sara.
Song: MUNA – Silk Chiffon (feat Phoebe Bridgers)
Florence + The Machine – Dance Fever. At this point it's my favorite Florence album but I'm probably in the minority. I listened to this album all year long.
Song: Florence + The Machine – Free
These songs are not on an album but I still listened to the shit outta them: Foundations of Decay (My Chemical Romance), Something Loud (Jimmy Eat World), Loved you a Little (The Maine, Charlotte Sands, Taking Back Sunday)
And finally I got to see Turnstile this year and it re-ignited my love for high energy chaos, so I'm still listening to their 2021 album Glow On quite a bit.