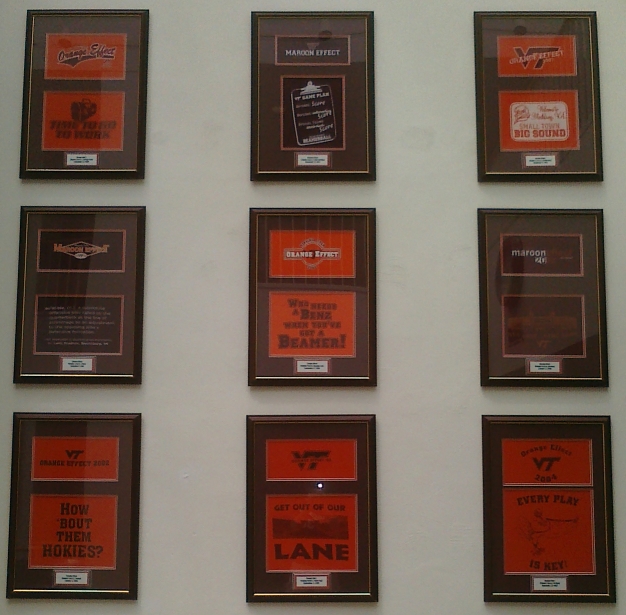 This picture come to us via @VTjawo. I'm not a fan of many of these slogans, but all of them framed on display in Squires is 100% kick ass. I still wear my EVERY PLAY IS KEY! shirt once every couple of weeks. His original tweet asks everyone:
How many do you have?
I lost my HOW 'BOUT THE HOKIES? and GET OUT OF OUR LANE tees at some point when I moved. Other than that, I'm missing just the maroon VT GAME PLAN.
What about y'all?