By:

Joe Lanza
on April 15, 2010, 1:05 PM
Or, well, as official as he can without actually signing with the Hokies. Conor committed back in December, but reaffirmed his plans to be a preferred walk on in the fall on Wednesday.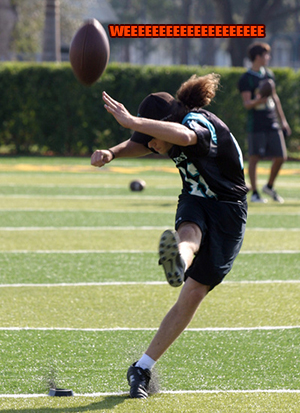 Goulding will be a preferred walk-on for the Hokies, where he hopes to earn a spot as the team's kicker or punter.

Goulding chose Virginia Tech over fellow Atlantic Coast Conference school Miami. As a preferred walk-on, Goulding has a guaranteed spot on the team. If he plays at all as a freshmen, Hokies coaches have told him he'll receive a scholarship in January.