Virginia Tech released the initial depth chart for the Hokies' 2016 football season on Monday morning.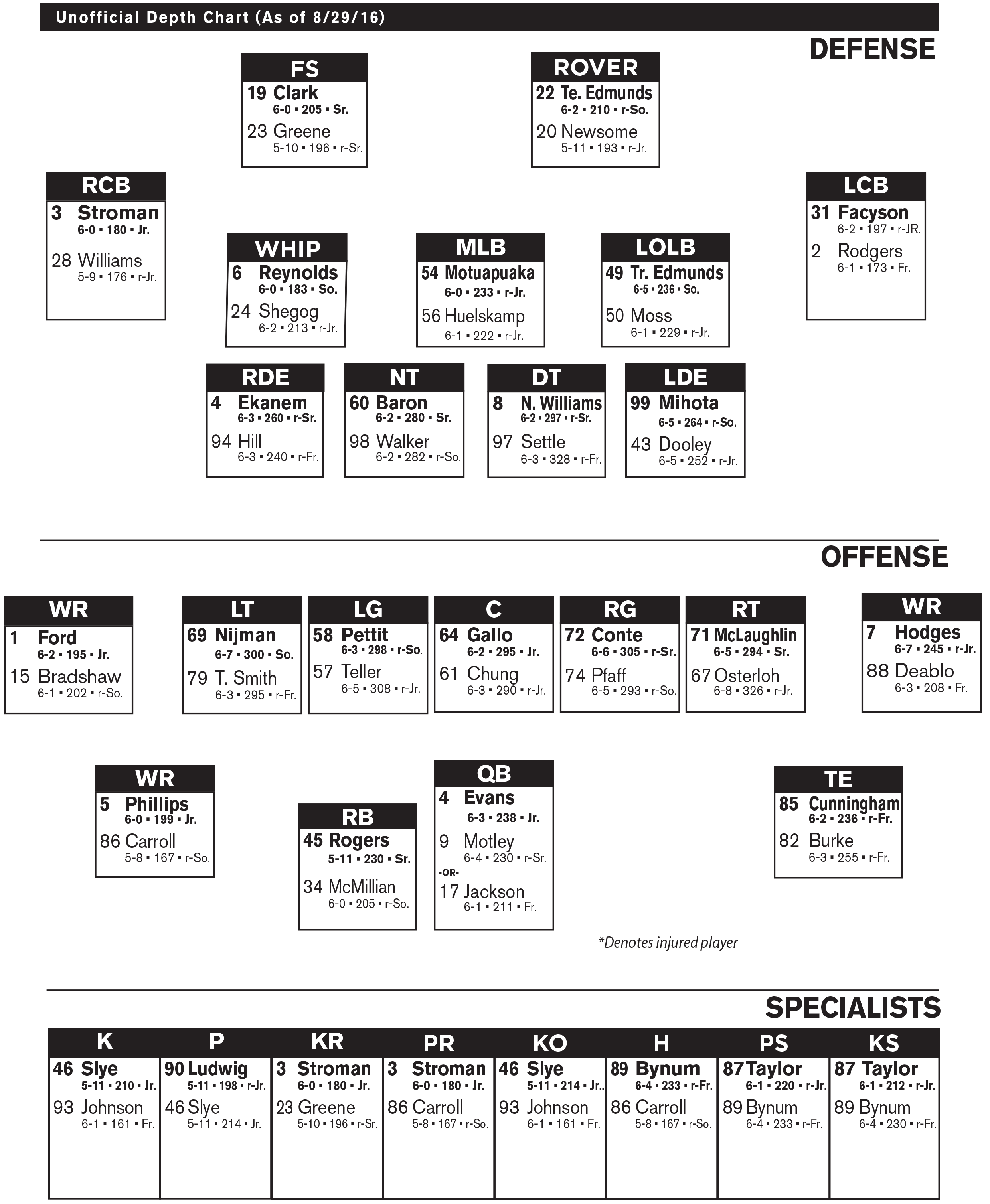 Wyatt Teller, Tech's best offensive lineman, is still working as the Hokies' No. 2 left guard behind Colt Pettit. Fuente divulged that information last week and noted Pettit was outperforming Teller.
Fullback Sam Rogers is Tech's No. 1 running back ahead of Travon McMillian. McMillian had a breakout redshirt freshman campaign in 2015. He rushed 200 times for 1,043 yards (5.2 YPC) and seven touchdowns. Although, Justin Fuente has been up and down on the 6-0, 205 pound C.D. Hylton product (Woodbridge, VA).
#Hokies coach Justin Fuente said with a smile on his face RB Travon McMillian "has had a really good summer." #ACCKickoff— Norm Wood (@normwood) July 21, 2016
Fuente noticeably tepid on analysis of McMillian. On RBs: "We have a lot of work to do there." #Hokies— David Hale (@DavidHaleESPN) July 26, 2016
Bucky Hodges is listed as a No. 1 wide receiver, Hodged flexed out wide plenty often in 2015. Tight end is spearheaded by a pair of redshirt freshman: Chris Cunningham and Xavier Burke.
Mook Reynolds is Tech's top Whip, in perhaps what is a Kyle Fuller-like Nickel role.