It's officially 757 week, the week where Virginia Tech plays in an impressively large high school football stadium against an 0-3 Conference USA team in the Commonwealth's most fertile recruiting grounds.
What could possibly go wrong?
To ease our minds from nightmarish visions of losing to Old Dominion at, well, anything, let's take a quick glance at the Halfwits & Wagers 2018 scoreboard:
Brian's Record: 3-12
Joey's Record: 11-4
Not much else to add, so on to the lines!
Over/Under: 250 passing yards for Josh Jackson
Brian: The Monarchs are 108th in the country in passing yards allowed so far this season. They've surrendered 855 yards in three games (that would be 285 per contest, for the liberal arts majors out there), and that's come against the likes of Liberty, FIU, and Charlotte. They've given up an average of 8.4 yards per attempt, nine touchdowns and have only come away with one interception.
In case you just skimmed that whole paragraph, let me summarize. ODU is bad at defense.
Now I know what you're thinking, Jackson hasn't passed for more than 217 yards in either game so far. Justin Fuente and Brad Cornelsen seem intent on establishing a consistent ground game with their group of strong as hell offensive linemen. Plus, if the Hokies steamroll ODU like we think they will, they might not leave their starting quarterback in for longer than a half. I hear that. But let me remind you of one thing.
When Fuente sees a weakness, he attacks it. Jackson scorched ECU through the air last year, and did pretty well against the Monarchs the next week (20-30, 298 yds, 3 TDs, 1 INT). I'm going to smash that over button.
Joey: Brian already broke down the numbers around ODU being miserable, so I'll skip straight to the punchline. This game is getting William & Mary ugly, and it's gonna happen quickly.
While that may suggest the over as the obvious bet, it wouldn't shock me if Jackson doesn't take a snap in the second half with a road trip to vaunted Wallace Wade Stadium lurking in the shadows for the Hokies. I'll roll the dice and take the under.
Over/Under: 3.5 sacks for the Virginia Tech defense
Brian: Tech picked up just one sack against the Tribe two weeks ago, and seemed content to not pick up first downs as long as it meant that Houshun Gaines and Trevon Hill didn't decapitate their quarterback.
And to their credit, ODU's only given up four sacks in three games thus far (for reference, Florida State has given up 10). Last year, the Hokies only brought down Monarch QB Steven Williams once. And so even though Ricky Walker is seemingly healthy, and the starting ends seem like they're on a whole other planet (we need to give them a nickname, right? How do we feel about The Smash Brothers? I'll workshop it.), I'm going to take the under here. Williams will run for his life, but he'll get out of dodge most of the time.
Joey: The Hokies have six sacks on the year, five of them coming against the lethally simple, impressively porous Florida State offensive line that is trying their darndest to just #DoSomething (#DoAnything?).
(Side-note: I regrettably can't take this as my lock of the week because that's reserved for our fine military institutions, but I love Northern Illinois catching 10 points against the 'Noles this weekend. Buy a half-point to 10.5 and Florida State has to score two (2) touchdowns in sixty (60) minutes for you to even sniff losing. That's what we like to call free money.)
Getting back on topic, a healthy Ricky Walker coupled with Trevon Hill and Houshun Gaines patrolling the perimeter should lead to a field day in the Monarch backfield Saturday afternoon. While Steven Williams' shiftiness will keep the sack total in check, I like the Hokies to sneak past 3.5 late to hit the over.
True/False: Stephen Peoples leads the team in rushing
Brian: Who the hell knows. Two weeks ago I was all in on Deshawn McClease, then he and his skinny arms fumble early in the game and was sent to Fuente's pit of misery for a quarter. Peoples looked good in McClease's stead, but still didn't lead the team in rushing—in fact he didn't even finish second.
Terius Wheatley broke off 58 yards on seven impressive carries, only to be outdone by Hendon Hooker shifting into third gear on his 69-yard touchdown scamper (the #nicest debut of any player in the history of sports?)
But here's the thing that concerns me. Against William and Mary, Tech split 46 attempts among 10 players including quarterbacks and receivers. If we're just playing the odds here, I'll take the field rather than a single back. False.
Joey: With McClease stuck in adult timeout, Peoples looked stunningly dynamic in Week 2 against an overwhelmed William & Mary defense. Building off the well overused "STEVEN PEOPLES RUNS LIKE A BOWLING BALL" analogy, watching Peoples make defenders (with an 'S'!) miss was like seeing a decent-but-forever-limited bowler finally learn how to put spin on the ball. Kidding aside (and I do love Steven Peoples), the Hokies backfield is simply too crowded to take anything but the field here. False.
P.S. This is the first time all season that I've read Brian's pick and thought, "Well, that's logical." I think he's finally tired of getting spanked.
True/False: Larry Fedora is still coaching UNC in November
Brian: True. They don't have the money to fire him, and even if they did, who would they ask to coach the rest of the way? The coordinator of a defense that just gave up 41 to ECU? Or the guy running the trash fire of an offense?
(Actually, trash fire is probably too generous, because at least those are capable of getting hot.)
Nope, the Heels are stuck with the man who has held them hostage since the day he was hired. Mississippi State, LSU (lololol, okay), and Tennessee. Think Larry has a type?
Joey: This is a tough one. I fully expect UNC to be 1-6 entering November, their sole win likely coming against the 'Hoos on October 27th (and if not Virginia, this weekend against the Fighting Narduzzis is their second best shot). Is that prolonged ineptitude enough to fire Fedora, a man who not too long ago appeared to have UNC primed to be a consistent presence atop the Coastal Division?
Not quite. As sad is it makes me, I think Fedora squeaks out another three-win year in Chapel Hill before riding off into the sunset to throw around some weights at your nearest Planet Fitness.
(I thought about Gold's Gym, but the mental image of Larry "CTE Doesn't Exist" Fedora grunting loudly mid-deadlift at a Planet Fitness was simply too much to pass up.)
UVA (-5) vs. Louisville
Brian: Wait. Is Virginia kind of...decent?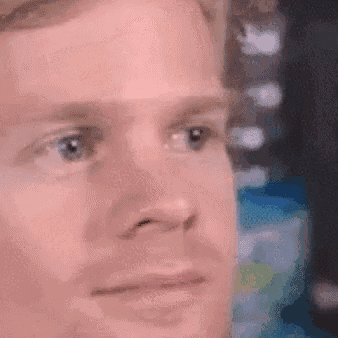 And Louisville is not decent. Not in the slightest. Like, "struggled for a half against Indiana State" not decent, and "needed an epic comeback to beat Western Kentucky" not decent.
But here's the deal. I'm not going to bet this game in real life, because I think UVA will probably cover. But we haven't seen them beat a power five team since November 4th of last year, so why would I just assume that they'll be able to do it now? So even though all logic and statistics say to pick the Cavaliers, I'll take Louisville +5 until I've seen this iteration of Wahoo do anything of consequence.
Joey: I'll be honest, I did a double take when I saw this line come out. Part of my surprise at seeing Virginia -5 was my dumb brain thinking the game was in Louisville, but that considered, I'm still a bit shocked to see Bronco Mendenhall favored against Bobby Petrino in anything remotely athletically related.
My actual pick here is to tease Louisville +11 with Georgia - 8 (at Missouri), because if I know just two things about college football in 2018, I know:
1) Virginia doesn't beat real football teams by double-digits, ever.
2) Nick Saban's largest adult son continues to destroy mediocre SEC football programs.
Forced to bet the actual line, I'll be boring and take Louisville +5.
Alabama (-27) vs. Texas A&M
Brian: In college I had a buddy who did really well for himself every weekend. He was charming, pretty good looking, and had the knack for saying the right thing at the right time. Needless to say, those three things went a long way with the ladies at TOTS circa 2012.
But then one summer, my friend stopped drinking beer. And showed up the next semester with a six-pack of abs that made him look half-man, half-Greek statue. If it wasn't fair before, it was certainly less so after that.
What I'm saying is that Tua Tagovailoa is Alabama's six-pack.
They already beat the brakes off the rest of the country, just off of sheer talent. But remember when they were winning national titles with the likes of Greg McElroy, A.J. McCarron, and squints Jake Coker? And remember when we said things like 'at least they don't have a guy like Deshaun Watson or Johnny Manziel.'
Well he's here now. And Saban's ready to march through the rest of the south and burn everything to the ground. I'm taking Bama until proven otherwise.
Joey: I took Ole Miss +22.5 last week. Not something I'm proud of, probably not the smartest move, but 22.5 was a preposterous amount of points to spot a legitimately good offense at home in primetime.
Ole Miss proceeded to score on the very first play. Nick Saban was ready to explode. I had an easy winner.
Then Alabama got the football.
What happened next was borderline inhumane to the good people of Oxford, Mississippi. Make no mistake, 'Bama could have scored 100 without blinking on Saturday night, and I would have been stuck twiddling my thumbs waiting for Swag Kelly to stroll in half-drunk* from the Grove to pull off the backdoor cover.
Long story short, this line seems way too high. It's not. Alabama is not fair.
Roll Tide.
*Piss drunk.
The Joey Coogan Memorial "Navy Hits the Over" Lock of the Week
Brian: Remember when we covered how bad UNC was? They're not only coming off of an awful loss to ECU, but they'll also be rusty after having their game against UCF Florence'd. Last week, Pitt shut down Georgia Tech and raced out to a 24-6 lead before beating the Jackets 24-19 (a score that was much closer than the actual game.)
And now, the Panthers and the feisty Kenny Pickett are coming into Chapel Hill, favored by only 3.5 points? Even though Chazz Surratt and the rest of Carolina's suspended players aren't coming back until next week? There's no such thing as a home field advantage in Kenan Stadium.
Lock up the Narduzzis.
Joey: With Hurricane Florence wreaking havoc on Week 3 of Halfwits*, it's been a while since we've checked in on Navy overs. For those following along at home, we're 1-1 on the year with a DNB (did not bet) last week because I couldn't find a book to take money on the Navy total against a feisty Lehigh squad. That said, we're back with a vengeance with Navy vs. SMU this weekend, a matchup that blessed us with 83 points last November.
Total is 64, Navy's good for 50. Over.
*In case anyone is actually concerned, I live in NOVA and Brian lives in Texas. In other words, we took the week off to stand in solidarity with our Pirate brethren.
Virginia Tech-Old Dominion Over/Under: 51.5
Brian: Okay, let's work off the assumption that Tech pitches a shutout (only because they did it last year, nothing else). That means they'd have to score at least 52 points on the road, in front of a very pro-Hokie crowd, against a team who gave up 52 to Liberty in week one. Wait, that sounds way more realistic than it was supposed to. And now think of the bust in coverage that's bound to happen with Tech's young back seven (they've given up huge gainers to both FSU and W&M), and now we're looking at a score like 52-10. It's the over, and it's easy.
Joey: I'm tempted to run back the "big underdog and over" bet after it worked like a charm against William & Mary, but I'm getting greedy this week. Old Dominion is treading water, the Hokies are well-rested, and a road game in the 757 should essentially be a home game for the good guys. I wouldn't be shocked if Tech hits 50 by themselves, so give me the over.
Spread: Virginia Tech (-27.5)
Brian: The only reason I can figure this line being so low is that Vegas is thinking Tech could be a little rusty after the unexpected week off. Even if they have a slow first quarter, I think Jackson spreads the ball around, gets a few big plays from Hazelton and Grimsley, and cover this number with relative ease.
But of course I'm 3-12, so what the hell do I know.
Joey: At the danger of sounding like a blowhard, Tech by four touchdowns should be a no-brainer. Don't forget, this is the same Old Dominion team that lost to Liberty 52-10 and then followed it up with losses to FIU and Charlotte.
Tech -27.5.
Disclaimer: Some of these are real betting lines, but many of them are fake and none of this is real advice that should be taken seriously.