After last week's BT(A)N, multiple commenters felt the numbers had it wrong and there was no way Virginia Tech should be an underdog to Boston College. I would argue that was probably true, but there is a small sample size early in the season and in time it would work itself out. Then Boston College put up a poor performance and for a few hours I thought that one game would validate that Eagles had no business being favored over the Hokies.
I'm guessing no one is going to make the same point this week.
Now the Hokies travel to Duke, a team with a not particularly difficult schedule to this point, but is 4-0 and won each game by double-digits.
Where the Season Stands
Virginia Tech is currently...give me a minute to gather myself...2-1. The actual and predicted score difference and odds of winning each game are:
The odds of each possible regular season win total are now:
Bowl eligibility, a seeming certainty a mere week ago, is now far from it. But of course that evaluation is based on a small sample size with one huge outlier, so let's see how things look after the next two weeks.
Also, I told you the Boston College odds would work themselves out. Feel better now? No? Why not?
Rankings and Computer Predictions
The computer rankings and predictions for each team: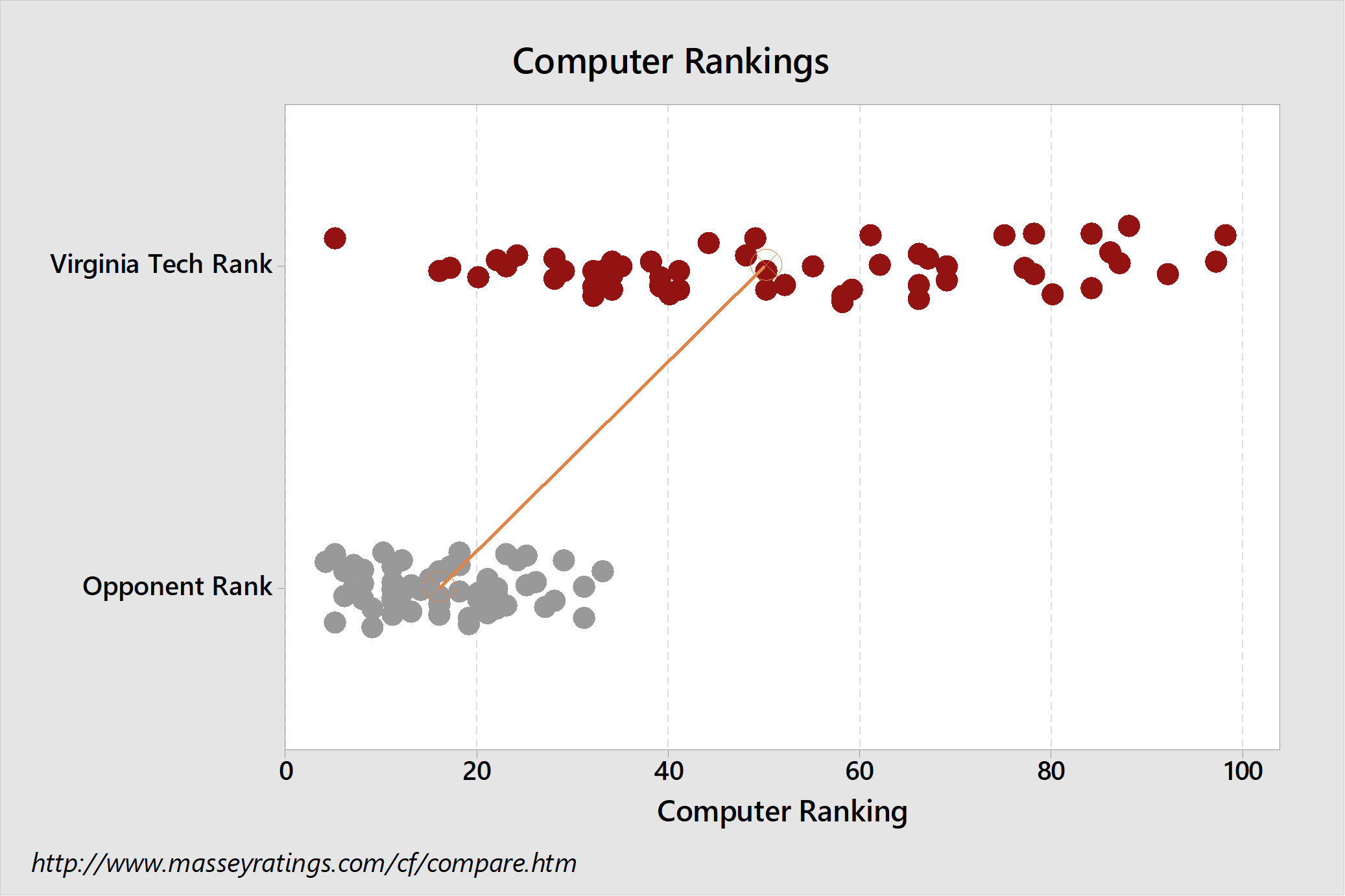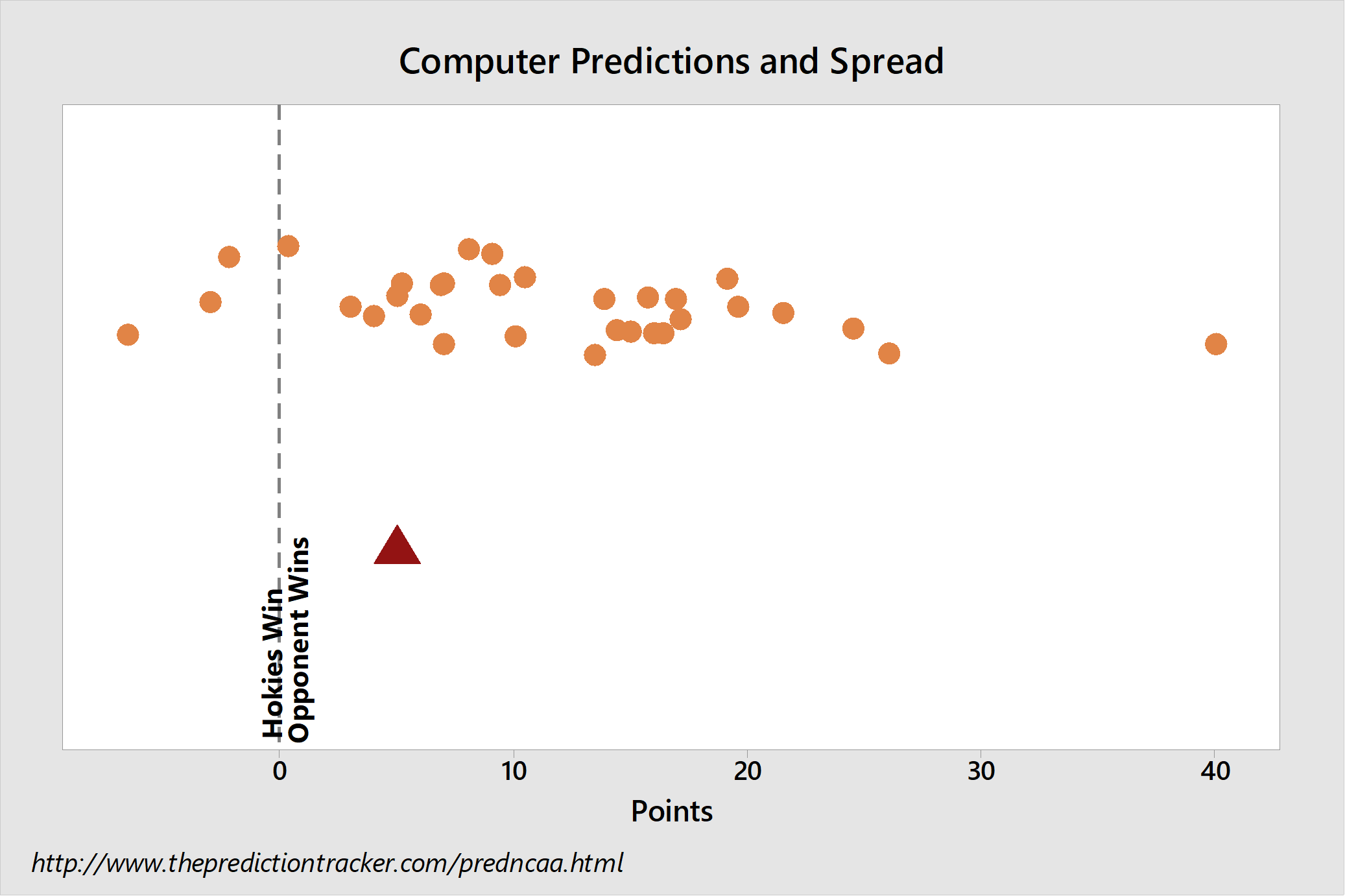 What could possibly explain computers having a hard time figuring out the Hokies? They might beat Duke. Or lose by 40. The odds of a 5-point underdog winning is 35.4%.
Next is a look at any overall offensive or defensive advantages: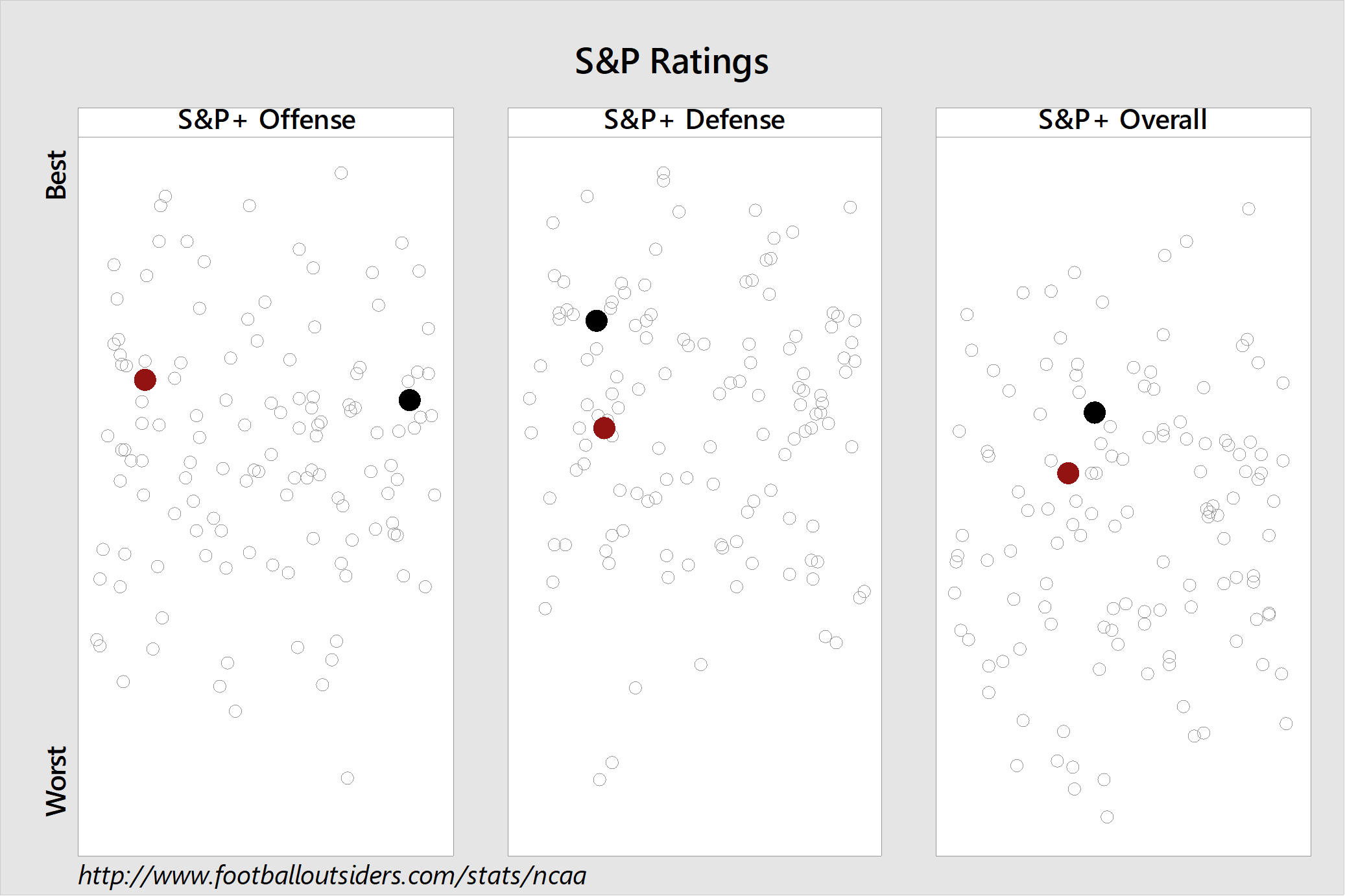 After the Hokies gave up 49 points and 631 yards to the Monarchs, it would seem that a mediocre defense is actually what is giving the Blue Devils the advantage over Tech. That should actually provide some sense of relief — Bud Foster can likely field a decent unit, even after the ousting of Trevon Hill. While a top ten defense is highly unlikely, it is also not likely that the Hokies are really the 72nd best defense moving forward. And the Tech offense — which I'll remind readers this is opponent-adjusted — is actually pretty good. Tech hopes Willis is not much of a step down from Jackson.
What if I told you...Josh Jackson has the 18th highest passer rating in the country, 35 points above 2017 and 23 above his rating against FCS teams in 2017?But you know, keep expecting the switch to Ryan Willis to solve everything...— Joel (@joelestra) September 26, 2018
Special Teams
Virginia Tech currently has the No. 4 S&P+ special teams unit in the nation, but Duke is not far behind at 11th.
It does not seem to get much attention but James Shibest is dominating with BeamerBall.
Who To Watch Out For
Duke isn't a decent team because of dynamic playmakers but rather really good fundamental coaching. But there are still players to watch out for Saturday, including:
Ben Humphreys (No. 1 total team tackles, 32) and Joe Giles-Harris (No. 3 total team tackles, 27) form a talented LB tandem.
RB Brittain Brown has 11 rushes of 10-plus yards (T-No. 25).
QB Quentin Harris has thrown 6 TDs and 0 INTs, but is only completing 49.2% of passes.
Statistical Key to the Game
The defense needs to show up and limit the Duke offense, and the Hokies offense cannot take a big step back. As of right now, I believe Ryan Willis ends up being more of a side step at quarterback, and is able to leverage Damon Hazleton and his No. 2 yards per catch rate (25.73). The key will be the other side of the ball...Foster needs to get his unit to respond big time and hold the Duke offense to under 2.5 points per drive to give Tech a chance.
Statistical Prediction
Some of the fears surrounding the defense prior to the season were realized last week, but ODU doesn't define the unit's entire season. I think they bounce back, not as anything elite, but good enough to let an above average offense take care of business. The Hokies get their season back on track with a much-needed win over the Blue Devils and move to 2-0 in the ACC.
Virginia Tech 31, Duke 27
As always a thanks to Football Outsiders, cfbstats.com, and Minitab Statistical Software.