By

BilldozerVT
a.v. club
on September 11, 2013, 7:52 AM
| 24 comments
This week we take a deep an in depth look at...no actually we won't do anything like that here. Go.
GIFTORY:
1. #PunterSwag
2. TACKLING: YOU'RE DOING IT WRONG
3. PASS RUSH: YOU'RE DOING IT RIGHT
4. Confused Ref is Confused
Highlights:
1. Beating up on a cupcake has never been so dramatic
Meme'd: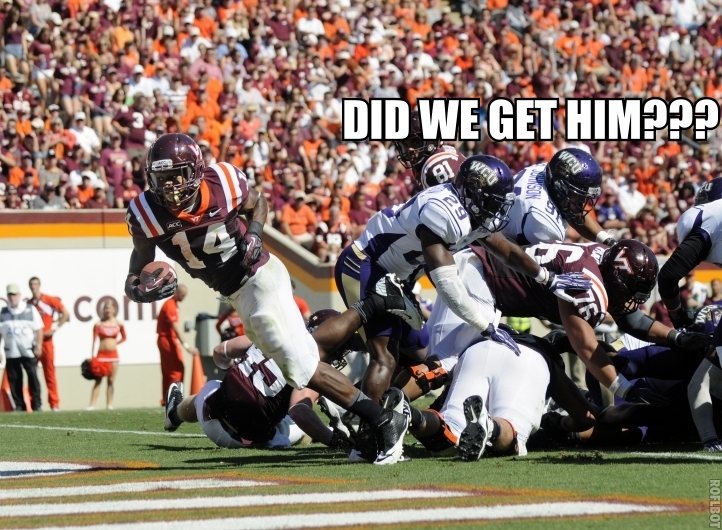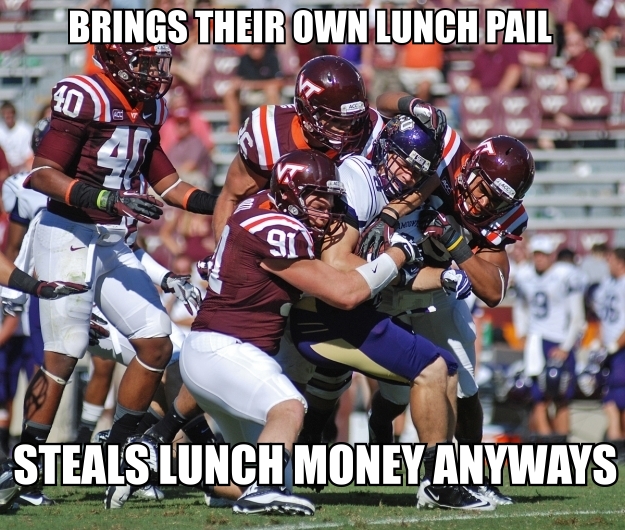 Create the Caption:
Last weeks winner, vtfly: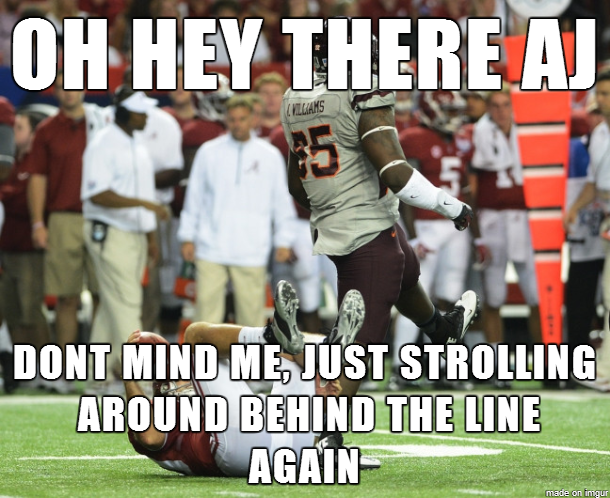 Leave yours in the comments below.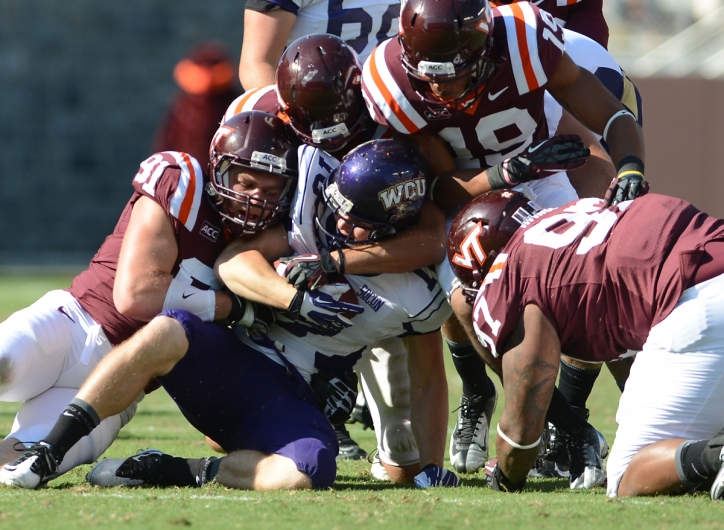 *All photographs are via HokieSports.com