By:

OHokie
on November 22, 2017, 8:34 PM
| 6 comments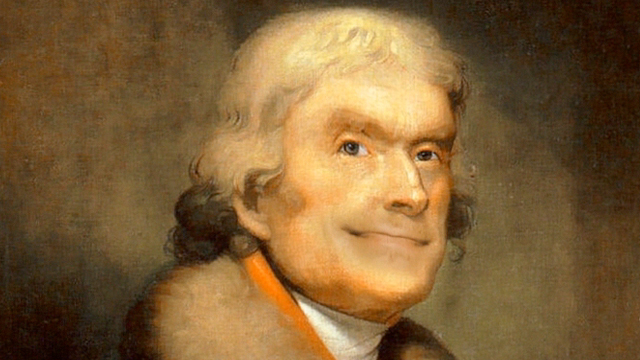 Look at the smugness
After a heroic defensive stand to escape Pitt, it's time again for the Commonwealth Cup. HokieJoe11, OhHerro, and InEnemyTerritory all nearly had perfect weeks last time out. Brickhaus still leads, with SpiderHokie and kosuch8 still within striking distance. The rest of us are probably playing for position at this point.
I'm not sure how long we'll be able to pick games with the end of the regular season coming up. I don't know if we'll get the opportunity to pick the bowl games through CBSSports or not; if we do, I'll put them up here.
I'll update the standings (to include Week 1, which was done on here only) before the game Friday.
Remember, you make your picks at CBSSports.com (LINKY HERE).
FRIDAY, NOVEMBER 24

Still valid
VT (-7) at UVA
Factoid #1: For the first time since 1987, Frank Beamer will not be at the VT-UVA game. I feel like this is a negative omen.
Factoid #2: UVA has given up 31 points in each of their last 5 games.
PICK: After the near-disaster against Pitt, I would have said this was a sure loss. After looking at UVA a little more, they're worse than I thought. This feels like a toss-up, but I'll still take UVA and the points, expecting a close one either way.
SATURDAY, NOVEMBER 25
Florida State (-5) at Florida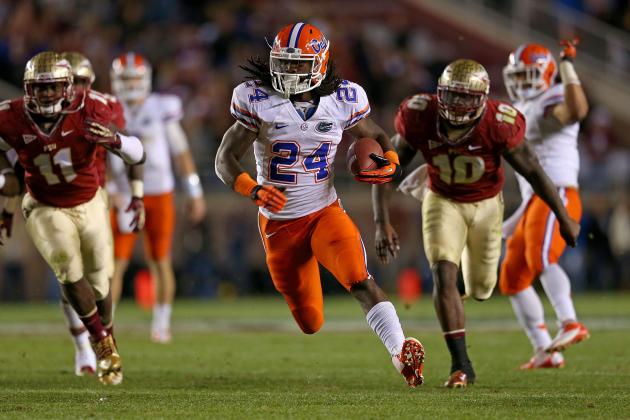 Factoid #1: Texas A&M is supposedly making a serious run at Jimbo Fisher. Don't think you could have told me when I was a kid that FSU was at risk of losing a coach to another program.
Factoid #2: Lost in the Chip Kelly mania is the fact that Randy Shannon is actually the head coach of a P5 team in the state of Florida. In 2017.
PICK: This may be one of the only times I'm expecting an SEC team to beat an ACC one and expecting to be happy about it. FSU's bowl streak comes to an end in the Swamp.
Ohio State (-12) at Michigan
Factoid #1: Ohio State has won 12 of the last 13 in the series. That's almost VT-UVA levels of domination.
Factoid #2: Michigan is going to be without QB Brandon Peters. Which means they're back to John O'Korn. Yikes.
PICK: Michigan really isn't very good this year. Ohio State by 14 or so.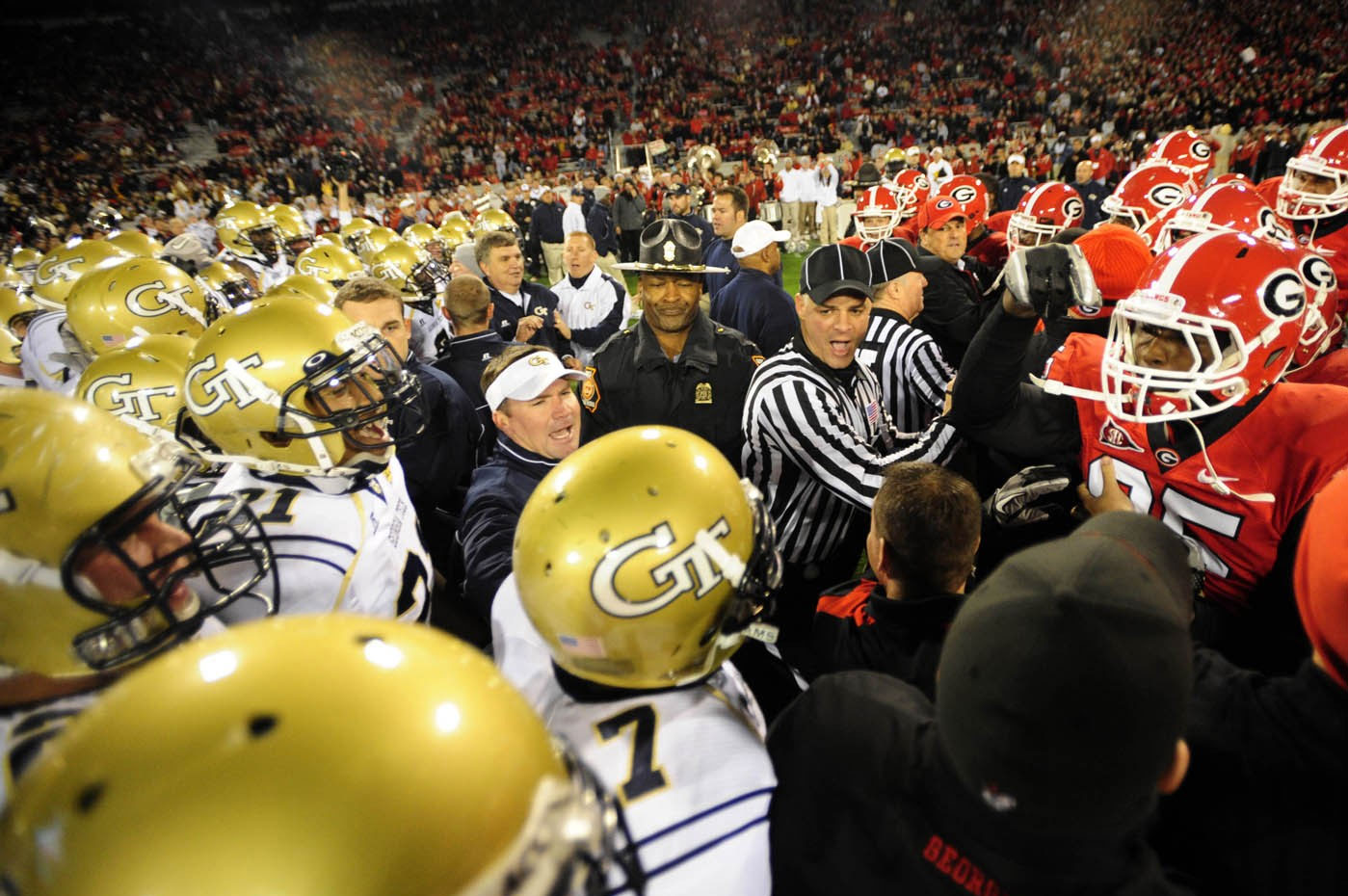 Georgia (-11) at Georgia Tech
Factoid #1: According to Kirby Smart, Nick Saban is largely the reason he isn't head coach at Auburn right now.
Factoid #2: This will be GT's 3rd top 10 opponent this season. Yeesh.
PICK: This feels like it could be closer than expected, but I can't bring myself to pick PJ for any reason. UGA by 17.
Alabama (-4) at Auburn
Factoid #1: Did you know Bama has lost 4 of the last 6 against the spread? Plus, the two spreads they beat were against Tennessee (after they quit on the season) and Mercer.
Factoid #2: Auburn would actually win the SEC West with a win here. Can you imagine the chaos?
PICK: You should. Auburn pulls the upset and creates a huge mess for the CFP to deal with.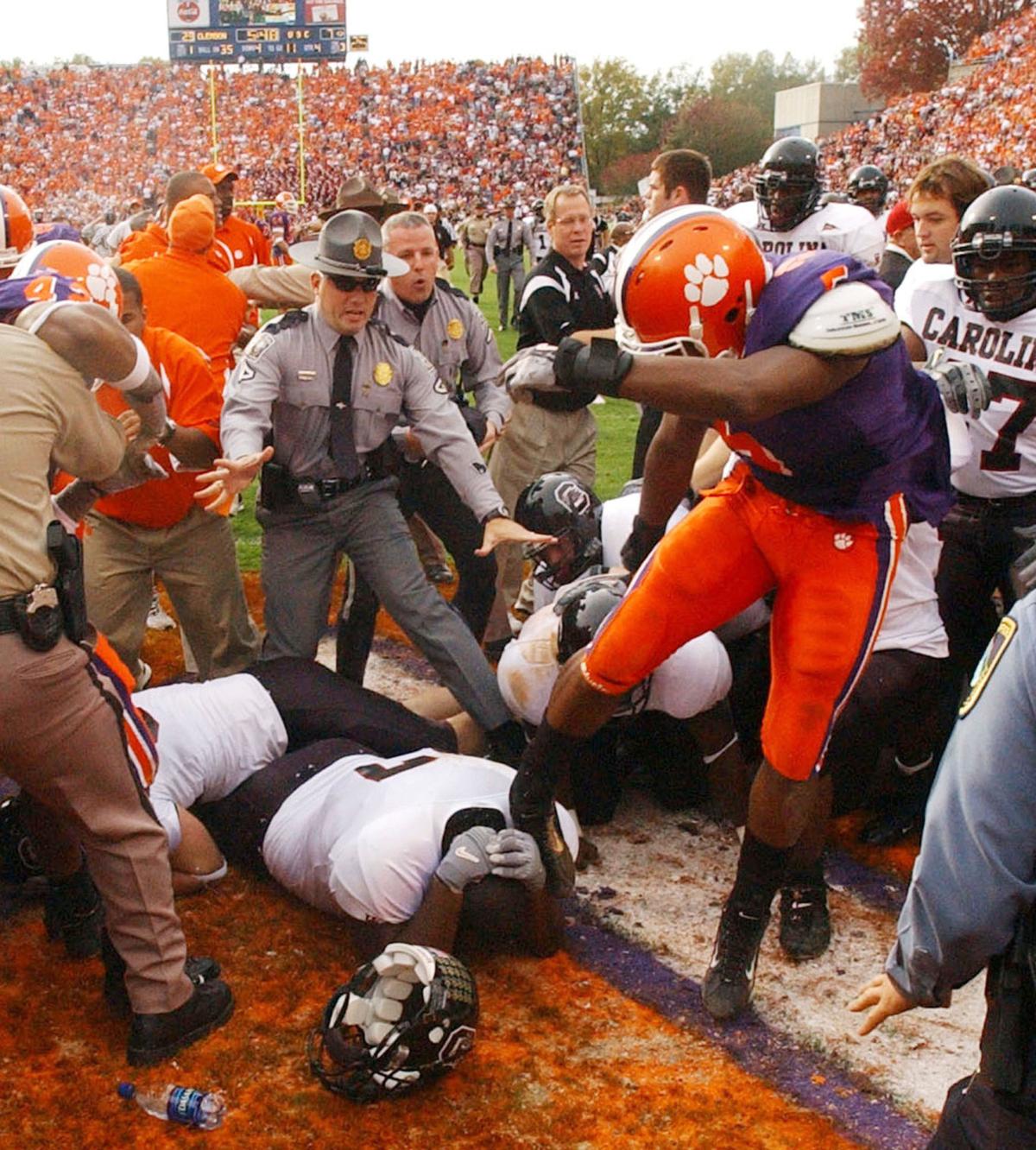 Clemson (-14) at South Carolina
Factoid #1: After losing 5 consecutive times to Steve Spurrier, Clemson has won the last 3.
Factoid #2: In the last 20 years, Clemson has covered the spread 10 times and South Carolina has covered it 10.
PICK: Which makes it awfully tough to pick this one. I've gone back and forth on this, but ultimately will take the double-digit home dog in a rivalry game.
Texas A&M at LSU (-10)
Factoid #1: Kevin Sumlin is expected to be fired following this game. Which he found out about through the media.
Factoid #2: LSU's won their last 5 straight against the spread.
PICK: There's actually a history of A&M coaches winning their final game in a rivalry on their way out. That happens again here as A&M pulls the upset.
Notre Dame (-2) at Stanford
Factoid #1: I didn't realize this, but Notre Dame plays in California every Thanksgiving weekend.
Factoid #2: Sounds like should-be-Heisman-frontrunner Bryce Love may not be 100% this week.
PICK: This is another tough one. I feel like Notre Dame is fading, but Bryce Love is really good. I guess I'll take Notre Dame.
DRINK OF THE WEEK:


Thanks to Mrs. OHokie, I have another surprise variety pack to get through. At least Sierra Nevada beers are generally pretty good. I don't really like stouts, but figured I'd give this one a try.
Turns out it's really good, better than any stout I've had. But to my surprise, they actually put coffee in it, which made it super-fun trying to sleep after having one of these late last Friday night.
Remember, we're making our picks on CBSSports.com (LINKY HERE), though feel free to let everybody know what the correct answers will be in the comments.