Offseason topics strike again!
In the spirit of having under 4 weeks until the official start of fall practice, I made an interesting comparison between our beloved head coach and Keegan-Michael Key at the State Penn.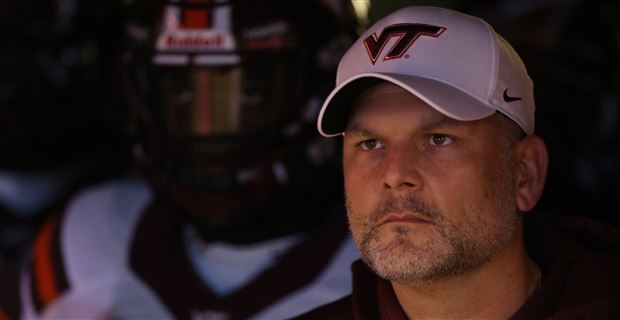 My wife is a Penn State grad so we spend some time on Saturday's watching the Nittany Lions too. Of course, the Hokies always get the main tv if we play at the same time, and she gets the iPad for the PSU game. Hearing some of the Penn Stater's gripe over Franklins first few years seemed all to similar to me and hearing some of the VT fan base have unrealistic expectations, in some regards. So I went back and looked at the PSU and VT recruiting class rankings (according to 247 sports composite team rankings), and record in the first 3 years for each coach. Results were somewhat similar.
James Franklin
2014
Coaching Season: 1st
Record: 7-6
Recruiting Class Ranking: 24th
2015
Coaching Season: 2nd
Record: 7-6
Recruiting Class Ranking: 14th
2016
Coaching Season: 3rd
Record: 11-3
Recruiting Class Ranking: 20th
Justin Fuente
2016
Coaching Season: 1st
Record: 10-4
Recruiting Class Ranking: 42nd
2017
Coaching Season: 2nd
Record: 9-4
Recruiting Class Ranking: 26th
2018
Coaching Season: 3rd
Record: TBD
Recruiting Class Ranking: 24th
It is worth noting that before Franklin, Penn State was in the 30's for their recruiting class rankings. Then again, this is approaching the time where the scandal also broke. Recruiting trends are very similar between the two schools, given that we started at 42nd, which was substantially lower than what PSU had on Franklin's first year.
Franklin's 3rd year was his breakout year, with the help of a freak of an athlete running back and some big weapons on the outside on offense. The 2018 Virginia Tech team, at this point, is no where near as talented as the 2016 PSU team, and certainly will lack depth to have an 11-3 kind of year - I hope they prove me wrong.
Also of note, Penn State is seeing almost $60 million more in revenue than Virginia Tech. According to USA Today Penn State is ranked 14th at $144m in Revenue, while Virginia Tech sits at 44th with $87m in Revenue, for the 2016-2017 year. The B1G had an incredible payout last year which is going to keep that gap pretty wide between ACC/B1G. Money does matter - which is why we have to donate donate donate and donate some more.
Looking at the next 3 years for Fuente and Co, what are our reasonable expectations from where we should be as a program? Can you think of any other coach that would be a better comparison or benchmark for Fuente?