By:

Frosty's dad
FROSTY IS A BEAR
on March 2, 2023, 6:26 PM
| 93 comments
Welcome to the highlight of my sports year.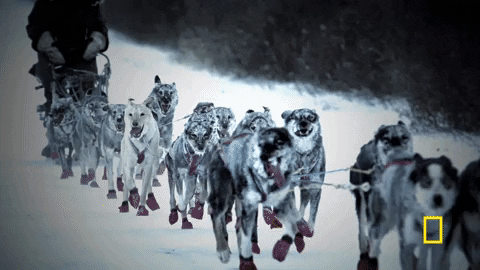 The 51st Iditarod starts Saturday, March 4 with the ceremonial start in downtown Anchorage. The real race begins on Sunday the 5th. Has been a tough year for a lot of mushers. Many of them supplement income giving tours and the lack of travel with COVID took a toll on income while inflation pushed up costs of maintaining a kennel. This year's field of 33 will be the smallest ever - 34 participated in the inaugural race in 1973. Less sponsorship with economic uncertainty and constant attacks from PETA (only someone who has never mushed a dog team could think sled dogs don't love running them) have dried up funds too.
Last year's winner, Brent Sass, leads the field, but VT's Paige Drobny and honorary Hokie by marriage Cody Strathe are not there. I tried to look them up and see if there was any specific reason they were not running this year, but did not see anything. Neither are Mitch or Dallas Seavey, the father-son duo that have won 8 championships over the years. Lance Mackey, who passed away last year, will be missed, but his brother, Jason Mackey, will be there to carry the torch. Plenty of interesting stories like Bridget Watkins, who was so close to finishing her first Iditarod last year but was caught in the massive wind storm that ended the race for many just before Nome.
I'll be posting updates on the race. Hope people enjoy.