Hello. It's amazing to think that it's late August and football season has already kicked into high gear; we are back doing TKP full blast and Miami is also already BAK, which really didn't take long at all. In addition, Aston Villa is back in the Premier League, where they rightfully belong, and you people are back to asking questions that only a Fuller can address.
1. Hokienator got the first question in, and thus gets to lead us off: If Army beat Michigan in their one tough game and go 13-0(they play hawaii so they get an extra game) in the regular season do they deserve a spot in the CFB playoffs? Or does the fact their schedule is so weak they don't stand a chance with the committee? If you take michigan off the schedule last years average record for this years opponents was 3-8.
A. Hokienator, this is a serious question that deserves a thoughtful, balanced response. It's a shame you sent it to me.
No. I agree, their schedule is terrible. Not only do they have two I-AA schools (VMI and Morgan State), they've got four more that might as well be (UTSA, Western Kentucky, Georgia State and UMass), the murderer's row of Rice, Tulane, Hawaii, the other service academies, and top it all off with notorious bed-crapping Michigan. Don't be dazzled by a blowout bowl victory over a Houston team that was looking for an excuse to fire their head coach. But the best reason is, the last time they had 13 games, they set the still unmatched record of being the only team to ever go 0-13.
2. Jmecca wants to know Where the loluva's tradition of crawling through long grass come from?
UVA: alright guys you have 30 minutes to shoot practice that's itMe, confused, for 27 of those minutes: pic.twitter.com/BaCVG0BM44— Brooke Leonard (@abrookeleonard) August 22, 2019
A. vtnerf answered, correctly, with the last play of last season, but I'd just like to elaborate on the appropriate method for crawling through the grass.
Like so, with the football recovery at the end. Then, you celebrate like so:
3. FudBoster wanted to get a little stalkery: Looking at your comment history, you seem to disappear for about a month, every other month... sometimes longer. Where do all the Fullers go to hang out together and what do you all do there?
A. I don't want to compare a Fuller to anyone in particular, but sometimes you need to take the weight of the world off of your shoulders, even if just for a moment. The burdens of Fullerdom, the constant drive and attainment of perfection on a football field; no quintet of men could remain razor focused on these things constantly. And so, we must retreat from the modern world, not only to give us a break from the pressures of awesomeness, but to give the world a break from us. Kyle's neighbors recently complained that he kept breaking up their dreams in his sleep.
And so, we Fullers regularly retreat to the Fortress of Fullertude, deep in the Arctic, where we take off our fake glasses, ponder life's mysteries, refrain from commenting on TKP to reduce the plaidness of the site, and devise methods to overcome our kryptonite, which is burning couches.
4. DFWHokie and The Beard of DeChristopher ask related questions: What were the main points of the original Port Huron Statement that made it so much better than the compromised second draft? and I'd also like to know about the six other guys in the Seattle Seven
A. Well, I didn't want to get all political on here, but the answer is pretty straightforward. The other six guys in the Seattle Seven were Jeff Ament, Matt Cameron, Chris Cornell, Stone Gossard, Mike McCready and Eddie Vedder. The Seven came together to protest globalism and corporatism and used a hunger strike to gain significant media attention. The entire movement got undermined when TicketMaster started trying to monetize the event, at the same time glossing over the anti-corporatist foundational beliefs and basically white-washing it for the public in order to increase ticket demand. They also bent to the banks who were trying to privatize and take over the funding stream of pharmaceutical companies and reap ridiculous profits by eliminating government involvement in drug research. The Port Huron Statement got neutered when they took out the following:
Recent research has shown that empirical evidence for globalization of corporate innovation is very limited and as a corollary the market for technologies is shrinking. As a world leader, it's important for America to provide systematic research grants for our scientists. I believe strongly there will always be a need for us to have a well-articulated innovation policy with emphasis on human resource development.
5. NerdMagic with a football question! Sort of! Thoughts on the new XFL logos/names?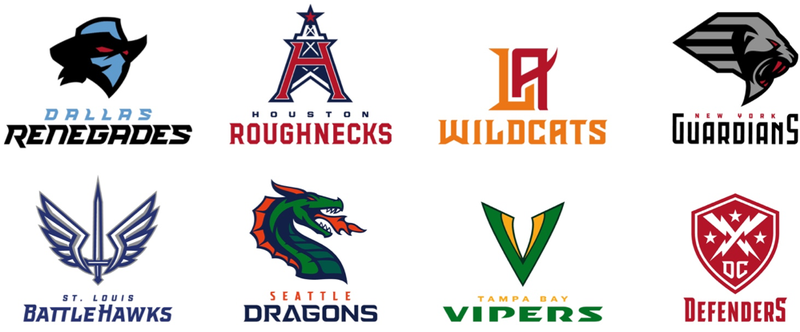 A. First of all, it almost seems like whoever came up with the logos was not working with whoever came up with the team names. So instead of judging them, let's fix them! What should be the team name based on the logo?
Dallas Mullet Vampires
Houston Oilers (copyright infringement!) Eiffel Derricks
La Gato Montes
New York Pharaoh Cats
St. Louis Avenging Angels (best angels in baseball)
UABSeattle Blazers
Tampa Bay Pretty Butterflies
AC/DC Shazam
There, that's better. Although, I will also accept NavyEMC's suggestion that New York rename their team the LaGuardians, provided they relocate all home games to a tarmac in Queens and their logo somehow incorporate a runway ending directly into water with trash floating in it.
6. FlippinHokie confusing the hell out of me with: When are you going to answer your AMA from last season?
A. Uh...what? Link me? If this is something I somehow posted and then ghosted on, I can only relay the wisdom of LT...
7. Highty Tighty asking me to make painful choices: BC, Syracuse, Pitt. You gotta [f---] one, marry one, kill one. Go.
A. Dear God, this is like Sophie's Choice. I think I'm going to have to start by eliminating schools from contention in certain categories. So, let's see:
Definitely not having sex with Pitt. There's likely a moustache and a beer gut involved, so I'm either going to have to marry Pitt or kill it.
Definitely not marrying BC; the Hokies are already cross-divisionally married to BC and it is one of my least favorite parts of the season EVERY season.
I'm pretty sure I don't want to have sex with Cuse either; it's going to be way too hot where we do it, it's going to smell funny and I'm going to end up with rug burn.
By process of elimination, I am now (attempting to talk myself into it) f$&king the reasonably well off WASPy girl who couldn't get into an Ivy but still wanted to be relatively close to a major Northeastern urban area and overpay tuition. Great?
Okay, I also know that I don't want to marry Cuse. Cold, inaccessible, and when I do win an argument, say, 62-0, I end up losing ALL OF THE REST even when she's CLEARLY WRONG/TERRIBLE and IT STILL SMELLS FUNNY DOWN THERE.
So, I guess I'm marrying Pitt? Blue collar place with deep ties to mining. Mountains all around and a hatred of WVU? Okay, finding things in common. You know what? I can even be talked into pounding IC Light and Primanti Bros sandwiches the rest of my life.
And you know, I was in school in 1998 and I'm pretty sure I may hate Donovan McNabb more than Matt F#*king Ryan. So I'm pretty happy I get to kill Syracuse.
8. French wants someone to give him some decent analysis for a change: What do you know about Jesuits?
A.
9. Let's see if French has an answerable question: What was the biggest Oscar snub, and why was it Beverly DeAngelo in Vacation? Or Beverly DeAngelo in Summer Catch?
A. Oh, that's a good one. Personally, I'm partial to Beverly D'Angelo in Christmas Vacation, when she fully embodies the MILF ideal. But in actuality, the two biggest Oscar snubs are Val Kilmer getting blanked for his role as Doc Holliday in Tombstone and Keanu Reeves in Bill & Ted's Excellent Adventure. HE HAD A CONVERSATION WITH HIS FUTURE-SELF IN THE PARKING LOT OF A CIRCLE K. DID BEVERLY D'ANGELO EVER PULL THAT OFF?
10. McHokie540 asking questions that don't make sense outside of Georgia Tech week: Do bees have ears?
A. Do you want them to have ears? I mean, I think this is really up to you, McHokie540. What do you feel, in your heart of hearts, about bees. If a flower falls in a garden and a bee has no ears, does it make a sound? Well that answer is no because flowers don't weigh anything and that's why they don't make a sound when they fall. That's just physics, man.
The other problem is that bees are too tiny to see if they have ears. It's like checking to see if a mouse is a boy or a girl. Their parts are just too small. Thankfully, we had animators in the 80s to embiggen one so we could see everything (the bee ears, not the mouse junk). Proof that bees have ears:
11. Musky with a philosophical question: What is worth more? A 6" native brook trout or a 24" hatchery rainbow.?
A. To me, this is entirely personal preference. First, you have to define worth; is it the challenge of finding and catching the "more real" fish in its native environment or basically catching the equivalent a giant GMO tomato? If you're after a big trophy or a picture to show your buddies, I'm sure that 24" rainbow is going to be your pick. If you want a story about the quest to find the perfect hole that took your experience to locate, your angling expertise to make the perfect cast with exactly the right bait at just the right time of day, then I think the brook is your bet. Me, I'm just happy when I can get something in the boat before the beer runs out.
12. H_ighlander_okie says: Steve Addazio looks like an old trainer who sells auto parts on the side in a boxing movie. I realize this isn't a question, but you're welcome to elaborate on it.
A. Okay, I can see that. But to me, Steve Addazio looks like that guy in your office who got the job because he's an old Army buddy of the boss's boss and can't get fired because who's going to fire their boss's friend? Only Steve doesn't KNOW that; he THINKS it, but he's not sure, so he's WORKING that busy-work project his boss gave him because the boss knows he can't trust him with anything consequential but Steve doesn't KNOW that, he thinks his busy work is the most important thing going. He's the ONLY one who thinks that, but no one will tell him because, again, boss's boss's Army buddy. So Steve makes a huge deal about transitioning to that new accounting system because it's going to COMPLETELY mess up the way he tracks his busy work project and he's going to pitch a fit and schedule half day brainstorming meetings to try to get someone with a brain to figure this out for him and empathize about how much pressure he's under to get his VERY IMPORTANT WORK done. Plus he talks his boss into sending him on work trips at least once a month to the satellite office in Kansas City because there's a titty bar on the Missouri side he really likes.
WHERE ARE MY DAMN TPN COVER SHEETS
13. JetBlckFastAttck asking the important preseason questions: What are some great pre-season football movies I should watch to get myself pumped for the season? My usual go to's are Necessary Roughness and Remember the Titans. Maybe splash a Rudy in there too.
A. These are good choices. Rudy can be a little much; it is a well made movie, but sometimes it's hard to understand the dialogue when everyone's trying to talk with Notre Dame's balls in their mouth.
The other movies that I'm partial to are:
The Program, although I had a buddy in school who was a washed out baseball player who got a little too into the pregame locker room scene where they are amping each other up and spitting into each other's mouths
The Replacements, even though it's not college football, because pain heals, chicks dig scars, and glory lasts forever. And there's a Welshman in it.
Varsity Blues, if only for Dawson's accent and Tweeter's New Endzone Dance
14. We're going to wrap this up with a THREE-FER from Kville Hokies: If Bronco asked you what he could use to motivate his team, would you have recommended a paver, a picnic basket, or something else?
If you were to write a google restaurant recommendation for somewhere you went for an away game, where would you recommend and what would it say?
What metric are you most interested in following to determine defensive performance this year?
A. I'd tell Bronco to smash a bottle of that Stick 'Em stuff Gene Hackman used on his receivers hands in Replacements and swab some on Bryce Perkins before the last drive of the game. OR, I'd have his players get PUMPED UP by SMASHING some PERLITE and COMPOST into the CLAY I've got in my garden. YEAH, just KEEP WORKING THAT STUFF IN SO I CAN PLANT SOME BOK CHOY THIS FALL.
For a Google review, I'd like to review the bar in Charlottesville we got hammered at after the 2001 game. Ahem...
*** This place had a good atmosphere. I was expecting something a bit more pretentious given the surroundings, but after we sat down and were a bit obnoxious, all the blue and orange folks left us in peace. I was really impressed with the beer selection; I had several rounds of something and I could hardly taste any of it and could not tell you what it was.

I was also very impressed with the security team. I knew one of them from high school and he did a great job of letting all my underaged friends in the bar with stamps so they could drink. Really, the bar is going to do better financially if they can serve a wider customer base than just those 21 and up. He was really customer focused and attentive to our needs.

This was really an extension of the excellent customer service we received from law enforcement all night. Another friend's brother was an off duty Charlottesville cop and stood at the top of the hill with his cop buddies all game and came down every time we got in a fight to kick the LOLUVA fans we were fighting out. It was really welcoming to out of towners.

I only gave it three stars, because I didn't enjoy unintentionally insulting the daughter of a member of the coaching staff while at this establishment. It really dampened the atmosphere in the place when you make a completely inappropriate joke to them that, as I recall, wasn't actually the least bit funny and may have made them question their self worth.
As for defensive metric, I think the only important defensive metric (besides time of possession) is the one we track right here, and that's FAINTs. Last year, the Hokies defense intercepted seven passes all season. ALL SEASON. I mean, a Fuller can do that on a single drive. I want to see that number top 20 this season, even if it takes Tech all 15 games to get there.
That's all the questions I have time for. I've to go figure out how to cancel SlingTV and get Hulu so I can watch the game on Saturday.