By:

Joe Lanza
PUBLISHER
on August 29, 2010, 7:53 PM
| 23 comments
On August 18thHokieSports.com announced Virginia Tech would be one of ten schools outfitted with Nike Pro Combat uniforms.
Nike worked diligently with each university to bring relevant elements of the school's rich heritage into the futuristic elite fit uniform designs. The collaborations with the universities produced the highly customized uniforms that will be revealed just days prior to the start of the 2010 college football season.
Below and after the jump are two picture of the jerseys and team shirt.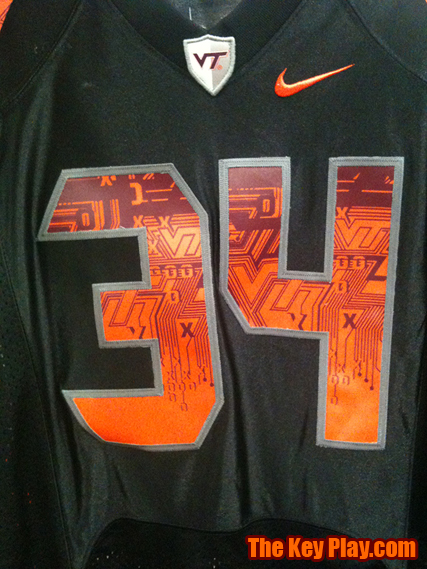 Ryan Williams will look dapper toting the rock in anything.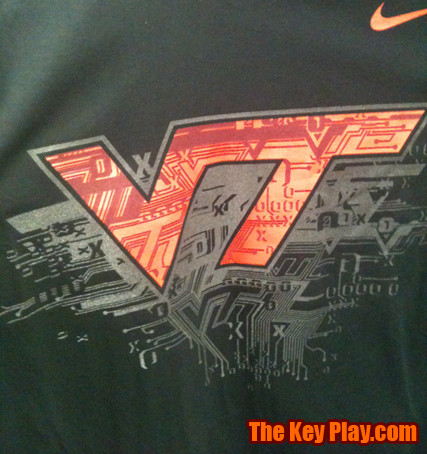 Like last year's jerseys "Ut Prosim" is stitched into the collar, and that along with the shield are the only two things I approve of. It looks like Nike brought in Intel for consultation to help with the numbers as they look like an orange circuit board. I don't even know where to start with the black... We must have turned heel after Summer Slam, because "Good Guys Wear White." I'll leave it at this... We have one acceptable primary color, Chicago Maroon. I can't wait to hear how Nike is going to rationalize the black.
Kyle Tucker twitpic-ed the entire uniform. If you were to remove the VTs would you know this was a Hokie uniform? I wouldn't, and that's my biggest gripe. Maybe I'm no longer hip and trendy.
Now the only thing left to find out is when we are going to wear them. Some of the players already have them in hand if that means anything... And for those of you who can't read into things, that means we're wearing them against Boise State.
What do y'all think, love 'em or hate 'em?
Updated 9/1/2010
Here are pictures of the cleats, gloves and helmet from the Nike unveiling.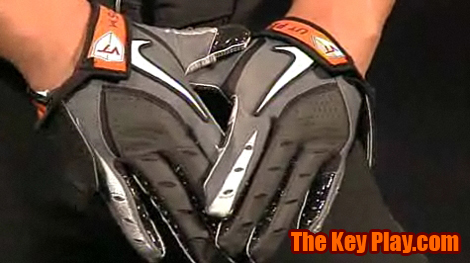 Beamer Ball has a picture of Tyrod and Graves styling and profiling in 'em.
I'll say this, the more I look at them, the more I like them.