And that's number four.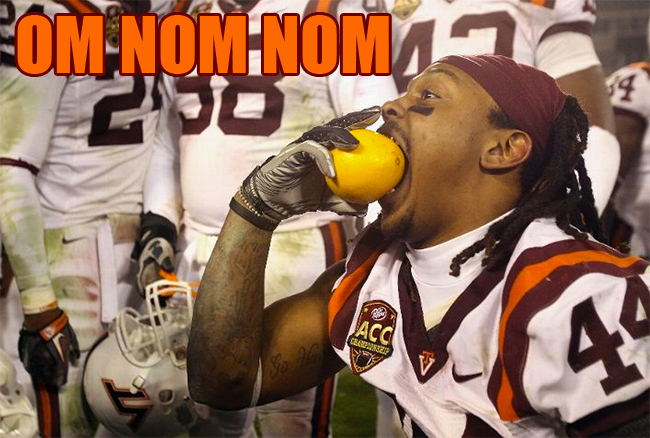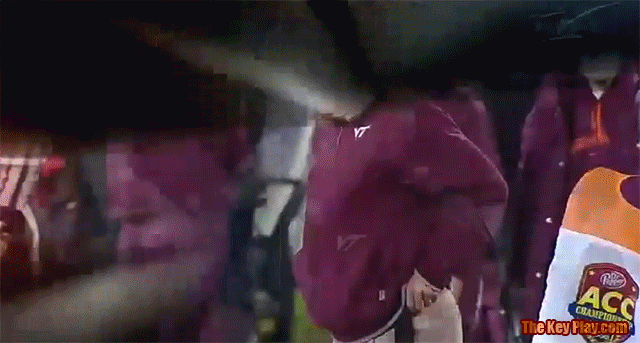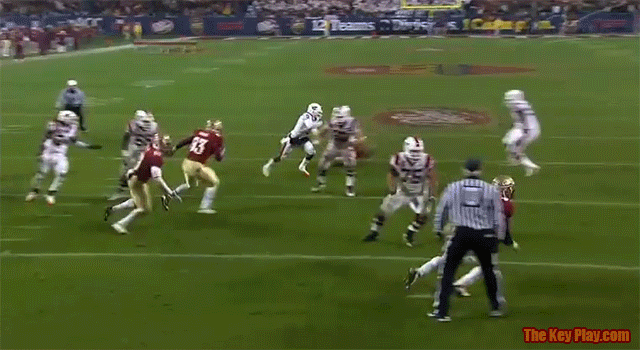 I'm still decompressing from the win and the bourbon I drank last night, but that was a fantastic game. Even with backup quarterback E.J. Manuel starting over Christian Ponder the 'Noles gave us a fight, and they really really pushed us. But every time they punched, we swung back harder and stronger like I thought we would. It's taken time but the offense has turned into an unstoppable force that seems to put up points every time they have the ball. G-W, who I have criticized the hell out of, was responsible for getting the ball rolling with a pick six. He bested that with this quote that had me laughing for a solid 5 minutes this morning.
"I read run," he said of the play-action. "I had come up. And the fullback had gotten behind me. He was going to the flat. I turned around and I'm out of position. I'm running to the flat. Then I see the wide out. He had his hands up like the ball was coming. I kind of went to him. Bruce had got his hands on the ball and it fell in my hands. I was just at the right spot at the right time. I didn't see the ball get thrown. I was out of position, so I was running back.

"Honestly, it was like slow motion. It felt like the ball was in the air for five seconds. Then I was like, 'Oh, I caught it. I've got to start running that way.' I was totally faced the other way."
Check out F4H's thoughts (he says nice things about me) here and leave your's down below.