Welcome everyone, it's Week 10 of the Six Pick and I only have one game on my mind, VT vesus GiT. I'm not alone, 99% of you reading this are with me and I suspect the pregame tension is building with you as well. As a fan, you want every game, but some have that little extra to it, the ones where you want the win so bad you can taste it. That's Hokies-Yellow Jackets. It's Tuesday night and already my anxiety levels are skyrocketing. I fully expect to be bouncing off the walls by Wednesday morning. I sure hope my new workplace is OK with me wanting to square up and knock the piss out the next person who walks in my office wearing any navy or gold. Note to self, drinking coffee this week was a bad idea.
This week's Six Pick is going to be a bit different. It's GiT week and every other game is going to get short changed, I make no apologies for this. In this column, it's the game of the week and my personal Hokie Game of the Year and it will be discussed last. But first, a 'lil teaser of what I expect to see on Thursday.
To the other games...
Saturday, November 6th
21 Baylor at 17 Okie State -7.5 12:30 pm FSN
There's gotta be a lot of Texans dressed in burnt orange or Aggie maroon who are peeved that the two best football colleges in the Lone Star State are Tejas Christian and Baylor. Let that sink in for a second. Ok, so TCU has been around a bit and we all know how well coached they are, but the Baylor Bears are better than the Longhorns? That's some pretty shocking stuff. The Baylor success can be pretty much attributed to one man, quarterback Robert Griffin III, though he does get help from backfield mate in Jay Finley. Google Griffin's stats and you'll be impressed, but watch him play and I think you will be convinced there aren't ten quarterbacks better than him.
What to look for: Both quarterbacks and running backs will go off as very little defense will be played. One team may win by a couple of scores, but neither will inspire national confidence due to that defense.
Pick: Okie State by 2+ touchdowns.
***
3 TCU -5 at 5 Utah 3:30 pm CBSC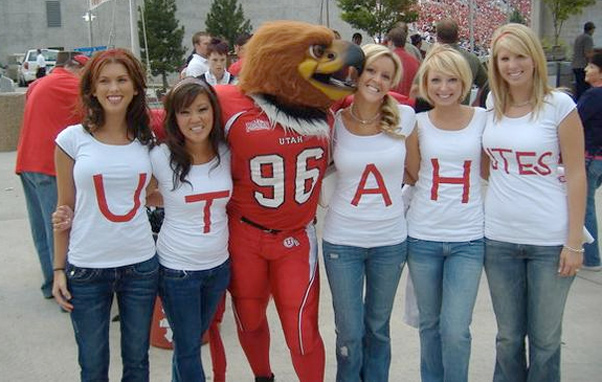 Much like their football team, the women above are pretty solid, but they don't quite match-up to $EC material.
ESPN's Gameday is in Salt Lake City for a matchup of non-automatic qualifier schools. These two programs are not strangers to success, but both being this highly ranked at this point in the season is something new. At this point TCU, not Boise State has the inside track to sneak into the BCS Championship Game should the $EC and Pac10 schools falter. If Utah ends up beating the Horned Frogs, it's going to be real interesting to see if it's enough for the Utes to pass Boise State in the BCS rankings. On a selfish level I want two undefeated non-AQ teams to vie for one spot in the BCSCG, but not for the reason you might think. Right now the fans of Boise State and Utah/TCU are holding hands and singing Kumbaya together between dissident chants hurled at the BCS. What happens when push comes to shove and they realize in order to survive and advance it is takes more than outplaying the opposition, they will have have to outwit and outlast each other as well? I suspect if comes down to that, those two fan bases will be like backstabbing high school bitches chasing after the same guy, using the same arguments that the SEC and Pac10 have been using all year. Fans are fans, we are nothing if not hypocritical.
What to look for: A low scoring defensive struggle. Neither team will give up much on the ground, but even on the road I think Senor Frog Andy Dalton will get it done.
Pick: Tejas Christian winning by a touchdown.
***
6 Bammer -6 at 10 LSU 3:30 pm CBS
Gotta love the $EC, at least once every week there is a matchup of teams and fan bases that respect, but hate each other. This week it's the Tide visiting the Bayou Bengals and there is no love lost for Nick Saban in Louisiana. You see, the Tigers are a jilted lover, because Saban lied to them about wanting a better job a few years back. How dare he want to see if he could coach at the highest level, what a douchy, scumbag. Never you mind that he built the LSU Tigers up from mediocrity coaching them to one national title and leaving 90% of the players Les Miles needed to win another. He's a no good ass-hat, they'll tell you. What they won't say is they secretly still pine for him and wish he was still their coach. Since that isn't happening, the Tiger faithful will boo as loud as they can for three hours, then complain about Les Miles after the game. Sounds like fun.
What to look for: The same old story, the limited LSU offense somehow taking advantage of their few opportunities and scoring enough to win. LSU's defense limiting the ground attack game enough to keep it close.
Pick: Alabama by a touchdown and extra point... covering.
***
18 Ar-kan-saw +4 at 19 Souf Cackalacki 7:00 pm ESPN

There's a reason ESPN gave them their own logo.
I would love to know how both teams fans really feel about their teams. Obviously, this year's Razorbacks and Gamecocks are improved over the teams they have fielded the last couple of seasons. Unfortunately for the teams and their fan bases, history repeats itself as both teams have come up short in a couple of conference defining games. However, that doesn't mean the season is over, a win here could be the catalyst to finishing the season correct. South Carolina still has a good shot to make it the ATL as the SEC East representative in the Championship Game. Arkansas is looking to move up the in the $EC's bowl pecking order, while continuing to build on the program's foundation for a run at a conference title next season. Neither team will lay down and this will be a good game.
What to look for: The two biggest stars, QB Ryan Mallet for the Hogs and RB Marcus Lattimore for the Cocks to do what they do... put up big points and multiple 6's.
Pick: Arkansas to win out right.
***
15Zona at 13 Stanford -9.5 8 pm ABC / ESPN
In my humble opinion, Stanford is easily a top 10 team that could win out the rest of the season. This isn't to say Arizona is chopped liver, they are solid and have proven by beating Iowa in week 3 that they can win against a physical team like the Cardinal. This time the Wildcats will have to do it on the road and with a potentially rusty quarterback. Nick Foles is likely to return as the Wildcats' starter but he has missed the last two games with a knee injury. Foles' replacement, former starter Matt Scott has played well in his absence, but neither one of them is Cardinal quarterback Andrew Luck. The winner of this contest likely finishes the season as the no. 2 team in the Pac10 with a real shot at playing in a BCS game, maybe even the Rose Bowl if Oregon wins out. It will be another good Saturday night left coast game.
What to look for: Stanford to prove they are most physical team on offense this side of Alabama and impose their will on Arizona. The Cardinal defense to play good enough to limit Arizona's short passing attack to a few scores.
Pick: Stanford dominates this game.
Thursday, November 4th
GiT +13 at 22 VT 7:30 pm ESPN
John Graves will do his best Charles Jefferson impersonation this week.
Let's set the scene at 7:30 on Thursday night in Lane Stadium. It's dark and dreary with a light rain falling, but the enthusiasm of the 66k in attendance hasn't dampened. The place is going nuts as 'Enter Sandman' pumps through the speakers. This will be more than your normal Hokie crowd jumping up and down, this bunch will be going ape shit to reaching the same level as the 2003 Miami game.
Why the excitement for Georgia Tech? These guys aren't the hoos or the neers or the Canes, they are just some geek school in the middle of $EC territory. How did this rivalry get so intense? It was born when GiT athletic department hired Paul Johnson away from Navy 3 years ago. Since his arrival in Atlanta he has pushed his Yellow Jackets, now nipping at the heels of our Hokies as the best program in the ACC. You get the sense that the coaches on both sides respect each other, but are quite dam certain they don't like each other. I would imagine it's personal for both staffs this week. The games have been close, physical and not without controversy. In 2009 VT coaches and fans bitched about multiple illegal blocks that influenced the outcome of the game. In 2008 GiT coaches and fans bitched about multiple James Harrison impersonating personal foul penalties that influenced the outcome of the game. You aren't likely to hear about that from Yellow Jacket fans this week, as I said above, fans are hypocrites. Either way, both schools have real or perceived bad blood between each other and that is what makes this game great.
As for the game play, check the game preview later today for some of my thoughts, but I do think there is a great chance for fireworks, and I'm not talking about the ones lit off by the University on the practice field. I expect lots of big plays from both offenses.
What to look for: Bud Foster to give Josh Nesbitt many defensive looks, changing from series to series. I expect a lot of man to man from the corners with a single safety over the top, daring CPJ to call a pass play. However, all those looks, don't matter if the players can't execute the play calls. GiT will have plenty of big runs and at least one big deep pass. In kind, the Hokies will get a few big plays from the running backs, Tyrod's feet and arm, but with few long sustained drives.
Some BCO notes:
I normally like Coach Paul Johnson, but this week, he's an a-hole coach who teaches cheating to less physically gifted players.
This is my first Thursday night game in Lane since 2006, previously I made every Thursday night lights in the 'burg from 1993.
I mean no ill will to the fine GiT fans, but I want to kick them in their nads and do a victory dance around their prone bodies in the cold Blacksburg rain.
Pick: Hokies to win, but not cover.
As always, make your picks against the spread.
In honor of the triple option, there will be 3 options at my personal tailgate on Thursday.*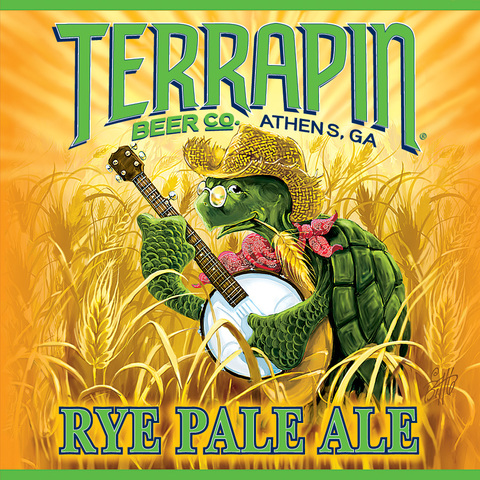 Straight from Georgia a nice, crisp, dry pale ale that makes for a good session ale that you can drink all day long.
A fall back, but another good Pale Ale that I can drink plenty of and being in a can, it makes them very potable as I hop from tailgate to tailgate.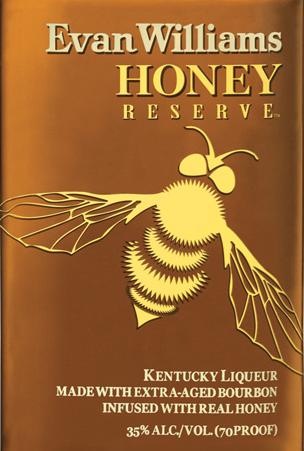 A treat new to me, first taste will be at this tailgate.
*I was hoping for Sweetwater IPA but I couldn't get it up from Carolina in time.