By:

Joe Lanza
PUBLISHER
on October 7, 2010, 11:34 PM
| 10 comments
I distinctly remember a few things about going to the doctor as a child. The vivid memories are all about the time spent in the waiting room, or should I say rooms, as there were two: a sick and well room. Neither had a door and they were adjacent to each other, separated only by a wood framed glass wall. The well room had the better toys: Tonka trucks, G.I. Joes and Legos while the sick room had Highlights. Who goes to the doctor when they're not sick? As long as it took to be seen, I'd read that thing cover to cover, and as I got older I'd pen mustaches and glasses on the people inside. Today, Goofus and Gallant are going to help me illustrate a point, inconsistency.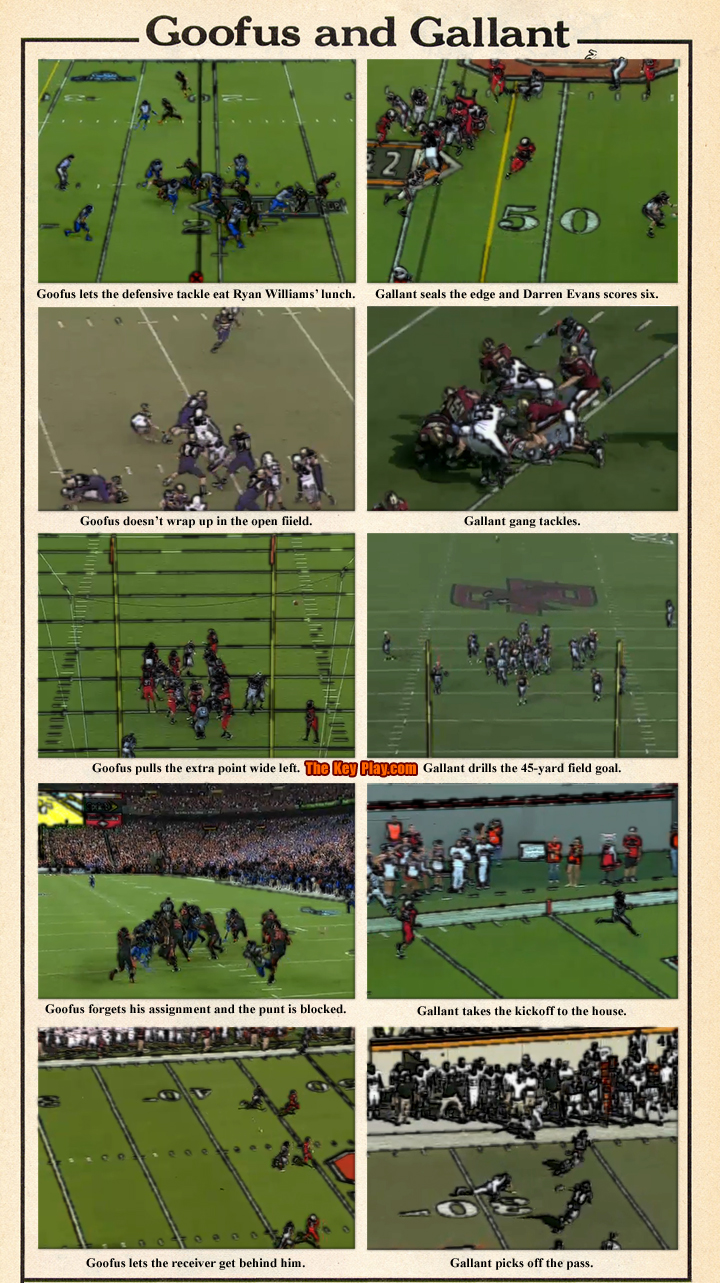 Through five games the identity of the 2010 Hokies has been inconsistency. It's become routine for us to shoot ourselves in the foot, sputter for a bit, suture the wound and rebound. The mental toughness is enviable, while the execution is horrid.
Last week at NC State we grabbed a fleeing victory by its balls to stay undefeated in ACC play. Saturday against Central Michigan we take the next step and never let it out of our grip.