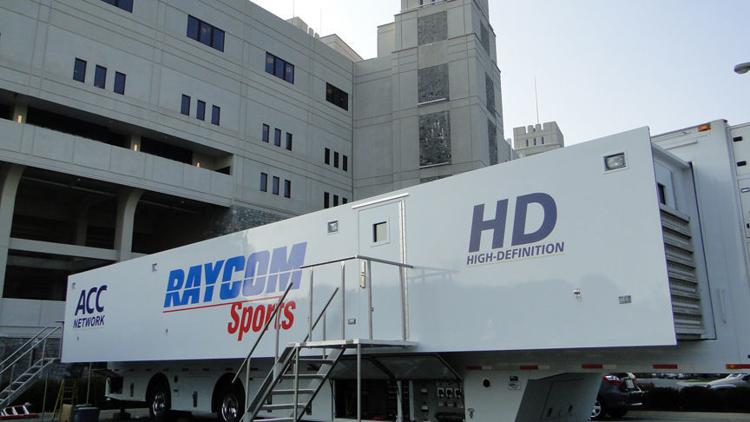 This week's ACC Tournament marks the final countdown on the existence of Raycom Sports, who began broadcasting ACC basketball and football events through a joint operation with Jefferson Pilot Communications back in 1982. Of course, with ESPN debuting the ACC Network this fall, there is nothing left for them to actually broadcast, so its not like they're going out on their own accord. Nah, we kicked their asses to the curb. Too bad so sad. At least we don't have to deal with the weekly Wes Durham Raycom Nooner badge of honor anymore.
Of course, none of this would have been possible without John Swofford selling our broadcast rights to Raycom on the cheap about a decade ago when there were much larger offers on the table which would have made all his member schools much more money over the long term. Its a good thing there wasn't any nepotistic reasons behind that decision making. That would have been awkward. Is it any surprise to you to find out he can't even throw a baseball 60 feet 6 inches without skipping it?
So, from us to you... Good riddance, Raycom. We'll not miss you at all.