By:

VPIVMI15
on October 18, 2019, 9:38 AM
| 3 comments
2018/2019 Season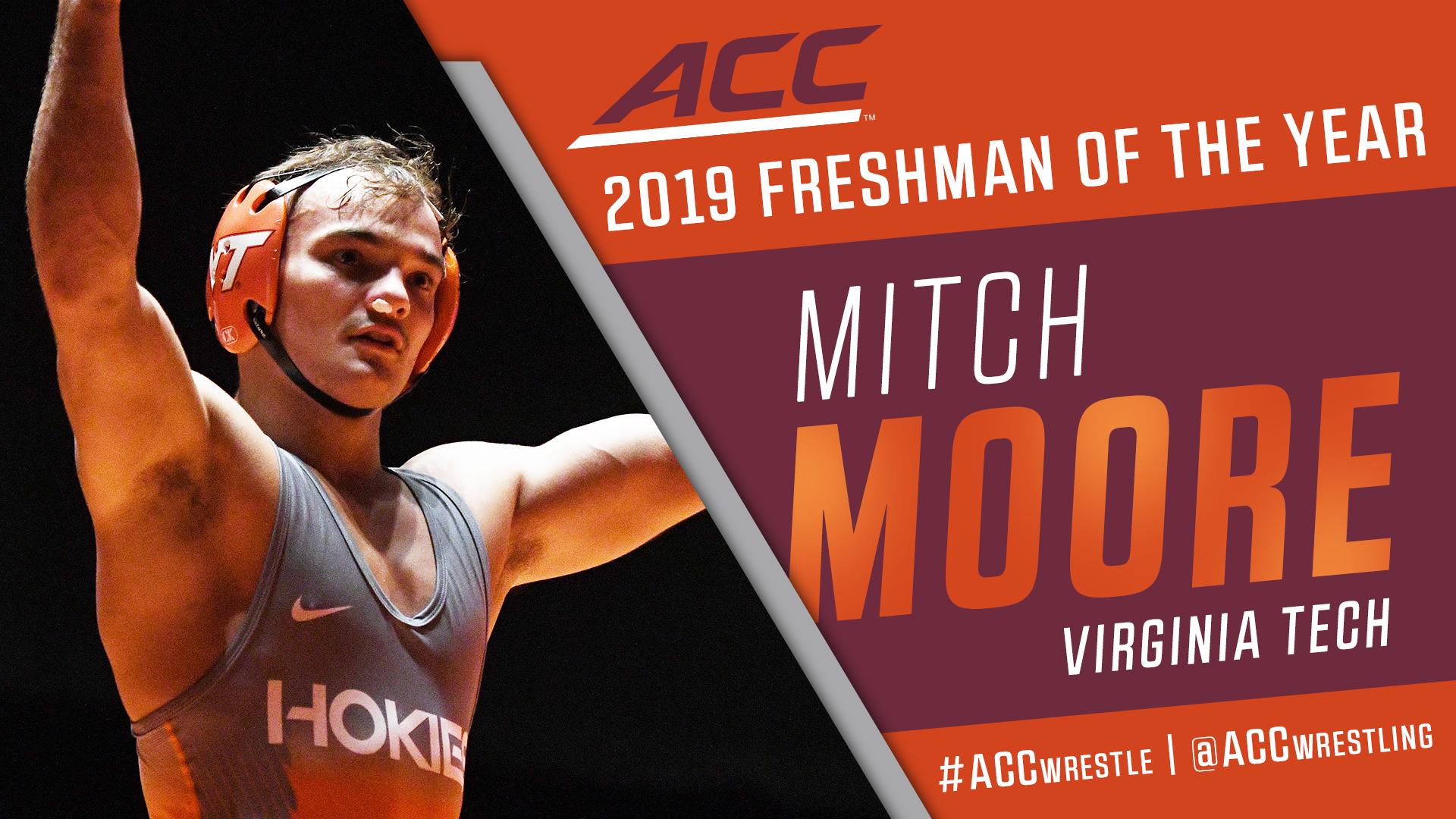 Last year, Mitch Moore (SO, St. Paris OH) came out like a wrecking machine and had fans salivating over his talent. As a true freshman, he finished the season 18-9 (3-2 ACC) and finished 2nd place in the ACC tournament against Jamel Morris (NC St).
Of the nine losses, eight of those came against wrestlers ranked 20th or higher. Moore was a little banged up in the middle of the season, missing the Southern Scuffle, but came back strong. He did become an NCAA qualifier where he finished with a relatively disappointing 1-2 record. But Mitch Moore's season ended on a high note by earning the ACC Freshman on Year award, helping the Hokies sweep the ACC awards for 2019.
2019/2020 Season
Return of the Mitch! Mitch Moore is slated to hold on to his spot in the lineup. For technique, MM is the type of wrestler that gets in your grill. He employs under hooks, body locks, and immediately tie ups the head at the start. This is due to his incredible talent and comfort with throws or trips from the neutral position, choosing to pressure his opponents' top half.
Moves like this lead to big points; Mitch Moore racked up 10 pins last year and 8 of them came before the end of the 1st period. But using moves like: the rodeo, cowboy, inside/outside leg trips are also boom or bust.
Mitch Moore struggled against seasoned wrestlers as they exploited or shut down his one dimensional attacks. They either countered by keeping their distance or did a better job of keeping their balance during the upper torso attack. MM got hit with plenty of stall calls, as it of seemed like he wasn't making an offensive effort.
The improvements that need to be made this year is adding one or two leg shots to his arsenal. And as previously mentioned, young wrestlers can always improve their bottom ability. Mitch needs to get his hips under himself quicker, instead of focusing on the hands. If the 141lber is able to round out his offense, he will earn All-American since the 141lb weight class is not very daunting this year. Even hotter take, Mitch will go 5-0 in ACC duals.