By:

VPIVMI15
on October 21, 2019, 6:19 PM
| 5 comments
2018/2019 Season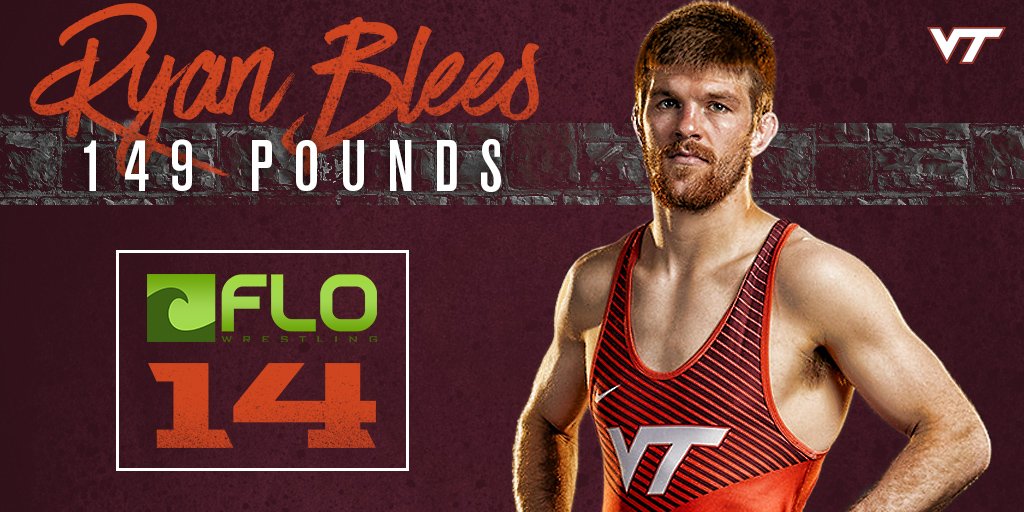 Last year, Ryan Blees began at 152lbs but finished as the 149lber, filling a big hole in the line-up. In his senior year, he went 17-16 (2-3 ACC) and still qualified for the NCAA Championships. He did not waste his opportunity by upsetting then 7th ranked Kaden Gfeller (OK St), but then lost two straight.
2019/2020 Season
Returning from a neck injury, Brent Moore (r-JR, St. Paris OH) looks to rejoin the line up as the 149lber. His last full season was 2018 as the 141lb starter, where he finished 20-11 (3-1 ACC). His most notable victory was defeating then reigning ACC champ Kevin Jack (NC St) in sudden victory for the 141lb ACC Championship. From there, he earned the ACC Championship's Most Valuable Wrestler. Brent Moore went on to go 1-2 in the NCAA Championship tournament.
Brent is very similar to his brother, Mitch, in wrestling style. He loves to lock on the head and engage with under hooks. From there, he can get closer by bear hugging his opponent or employing inside/outside trips. Brent Moore though does have an outside single he will use, but sometimes shoots it with not so strong confidence.
But, like his brother, he needs to add one more leg shot to his repertoire. Also, he has shown a lack of awareness in scramble situations. Hopefully by moving up from 141lb to 149lb, he will not encounter as many funky wrestlers. From the tape, Brent does not immediately pressure his opponents in top position. He typical locks hands and prepares to return them to the map, where he works them from broken down position.
Brent Moore maybe the biggest question mark this season, in my opinion. I have no idea how he will respond returning from injury, but he is getting a lot of credit with his preseason ranking. I can only hope the time off to recovery has allowed him to acclimate to the weight gain and allow him to approve his weaknesses. My prediction 4-1 in ACC, with a tossup loss between him and Austin O'Connor (UNC), but he earns All-American.
Last note, Brent Moore is wrestling in an intra-squad match against Bryce Andonian before the season starts. There are some who believe an upset can occur. I am not in that camp, my money is on the more seasoned wrestler when both are coming off injury.