By:

ltrepeter2000
HOKIE HOOPS WIZ
on November 19, 2020, 12:28 PM
| 152 comments
Just wanted to put this out early so people can plan around it. This game is at noon next Wednesday. I will be back to doing my opponent write up here, and will add that closer to game time. As much as our roster has turned over, Radford has seen as much or more then the Hokies.
HOKIES HOOPS CENTRAL: RADFORD (0-0) AT VIRGINIA TECH HOKIES (0-0) 12PM ACC NETWORK EXTRA
GAME INFORMATION
Date/Time: Nov 25 2020 12 PM
Opponent: Radford
Site: Cassell Coliseum, Blacksburg, VA
Radio: Virginia Tech IMG Sports Network
Talent: Jon Laaser and Mike Burnop
TV: ACCN
Talent:
Live Stats: HokieSports.com
Two Rosters in Transition
Couch Mike Young takes on Radford to start their season but will do so with a completely overhauled roster. They will also play to an empty arena as no outside fans will be permitted in Cassell this season. The Hokies bring in three graduate transfers in Justyn Mutts, Cordell Pemsl, and Cartier Diarra. All three will be a major factor in how this season plays out. Young also brought in four freshmen in Joe Bamisile, Darius Maddox, David N'Guessan, and Gill Williamson. They should all play this season since it doesn't count towards eligibility but most will probably be limited in their impact barring injury or major jumps forward. Bamisile would be my frontrunner of the four to have immediate impact.
This will be the eleventh meeting between the Hokies and Highlanders. Virginia Tech leads the all-time series 8-2. This is the first game of the season for either team.

The Highlanders are coached by Mike Jones, who has been at Radford since 2011. The Highlanders are 159-138 under Jones. The Highlanders have reached the post season four of his nine seasons and would have made it last year as well. He has guided them to two NCAA appearances and two CBI appearances. They have won 21 or more games in the last three seasons. This is his only stint as a head coach, but spent 21 years as an assistant at VCU, UGA, WVU, Richmond, Furman, Howard, and high school powerhouse Sidwell Friends School. Coach Jones is a heavy follower of Shaka Smart's coaching tendencies in regards to up tempo pace on both ends of the floor but this season with so many new faces may be forced to adjust his style.
Coach Jones has even more turnover on his roster then Coach Young this season, seeing five seniors graduate and Carlik Jones, Leroy Butts IV and Cle'von Greene transfer out of the program. Those eight players represented 58.5 of their 71.9 points per game. Their leading returning scorer averaged 3.1 points per game last year.
Defensively, the Highlanders have historically been a high pressure defense that utilizes the entire court to slow offensive possessions. Jones coaches his teams to be especially aggressive around the mid court line to create turnovers and usually play strictly in a man to man defense in the half court but may need to use much more 2-3 zone defense this season due to roster turnover.
Offensively, Coach Jones puts an emphasis on rebounding on both ends of the court to create offensive possessions. They also seem to utilize the Dribble Drive Motion Offense, although I am pulling that from watching video as I wasn't able to find anything directly attributed to the coach. The premise of this offense is to get your guards consistently driving the ball into the lane to create spacing and open shooters if the primary drive doesn't lead to a shot. The Hokies will need to ensure they protect the paint but are able to defend their assigned shooter.
The loss of Carlik Jones this season as a grad transfer to Louisville will greatly impact the Highlanders. He averaged 20 points, 5 rebounds and 5 assists a game last year. The Hokies will get to see him twice this season unfortunately.
Predicting who will be on the court for Radford will be difficult but this is what I anticipate.
Highlanders Backcourt

Fah'mir Ali – 6'3, 180 lbs - Point Guard, Freshman Averaged 19 PPG and 7 APG last season at Beckley Prep, seems to have good vision of the court and is especially good on the first step of a pick and roll.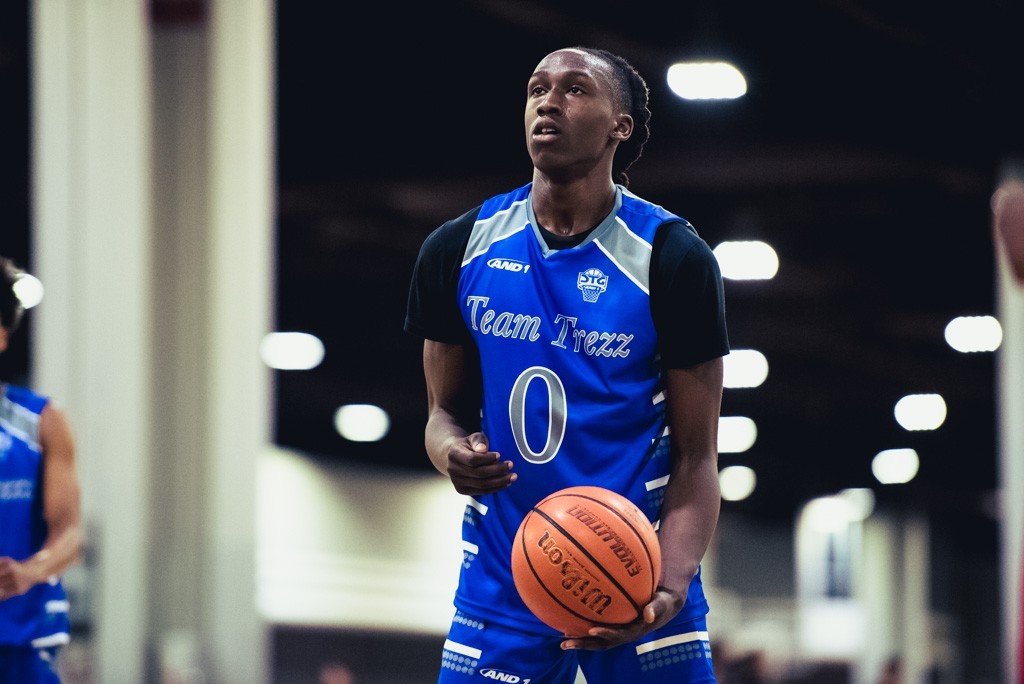 Keishon Porter- 6'4, 190 lbs – Guard, Freshman, averaged approximately 20 PPG in high school.

Josiah Jeffers – 6'1, 170 lbs – Guard, Junior, averaged 2.1 PPG, 1 APG and 1 RPG in 7 MPG over 26 contests. All of the guards ahead of him left the program so early on I imagine he plays a big role if only for familiarity with the system. Performance will determine if that continues.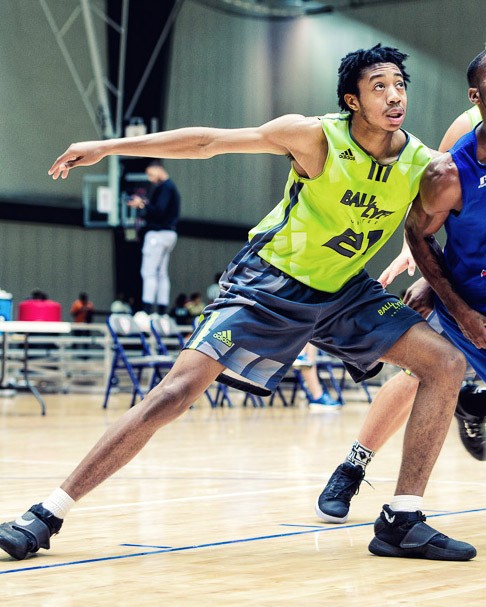 Dante Moses – 6'4, 180 lbs – Shooting Guard, Junior college transfer from Palm Beach State College. Averaged 13.7 PPG, 5.0 RPG, and 2.1 APG but the question will be how it translates to a D-I school. He likely fills in to the 2-3 spot on the floor.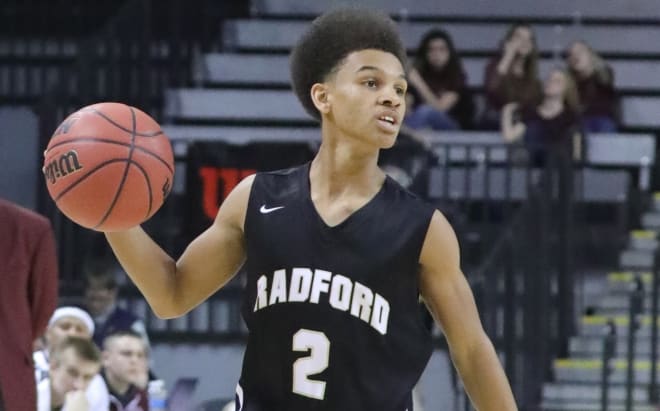 Quinton Morton-Robertson, 5'8, 165 lbs – Guard, Sophomore is another player that will likely get early minutes just for being in the system. He played in 19 contests last year, getting on the floor for about 6 minutes a game.
Highlanders Frontcourt

Jamal Burke - 6'11, 225 lbs – Center, Junior college transfer from Georgia Highlands University. He averaged 8.3 PPG, 8.3 RPG, and shot 55% from the floor last season.

Lewis Djonkam – 6'9, 225 lbs – Center, Junior, Averaged 2.8 PPG and 2.3 RPG over 29 games where he started 5 contests. He averaged 13 minutes per contest and will likely see his role increase this season. Previously he played at VCU.

Shaquan Jules - 6'7, 220 lbs - Forward, transfer from Division II USC-Aiken He averaged 11.5 points and 5.4 rebounds last season and appears to be a bruiser down low.

Chyree Walker - 6'5, 200 lbs - Forward, averaged 3.1 PPG and 2.9 RPG in 22 games of action. Walker was Justyn Mutts teammate at Delaware before transferring to Radford. Will be fun to see them square off against each other. Hopefully Mutts puts this look on his face.
What to expect from Radford?
As a team the Highlanders shot 36% from outside on almost 18 attempts per game, which was about a third of their shots overall. I expect this season that number will be higher as Coach Jones is essentially in the position Couch Young was in last year.
Shots from the foul line are a key component for the Highlanders. Radford averaged 12 made free throws per game or about 16% of their total scoring last year and driving inside is typically a major component of their offense
The flip side though is that the Highlanders allowed 19 attempts per game, and that number could be higher this season with all the new pieces.
The Highlanders will look to expose weaknesses in the lane. Don't be surprised to see quite a few alley oops or high lobs over the top to a big under the basket for an easy score after initial dribble drive penetration by a guard.
The Hokies
The Hokies should come out trying to speed up the tempo of this game to create open looks and mismatches down low. Radford allowed 66 points per game but almost 76 points in their OOC last year and have significantly less talent this season.
The Hokies likely already know who works well together in certain situations so this is likely more a situation where the rest of the world gets in on the secrets. Expect Diarra to get a large number of early touches to get his game going. Radford versus Radford should also be fun to watch.
The Hokies will not find the size challenge from Radford that most ACC teams pose and for the first time in 15 years have a roster with significant size. The height differential creates opportunities for Coach Young to utilize different approaches to a game plan other than Chuck it up and Hope.
Expect Radford to have to utilize zone defense most of the contest to account for all the change in their roster. If that's the case, the Hokies will have to find holes in the zone and they have to be able to penetrate the zone on the dribble to create gaps or they will play directly into the Highlanders game plan. Having more than one "big" also changes the complexion of the Hokies attack now that opponents are not able to just focus on the perimeter, considering Big John's offensive challenges combined with Nolley's poor shooting.
Tech needs to drive inside to get create offense either by basket or the foul line. Controlled drives right at Burke, as getting him in early foul trouble likely alters the Highlanders game plan significantly. Early foul trouble could give the Hokies a window to work up a significant early lead.
The Hokies defensively need to prevent interior passing and also disrupt dribble penetration from the Radford guards. They need to be aware of quite a few back door follow up drives by Radford shooters as well as their bigs trailing guards down the lane for backside dunks or layups.
The new Hokies

Cartier Diarra, 6'4, 185 lbs, Guard - Grad Transfer from Kansas State, averaged 13.5 points, 3.9 rebounds and 4.4 assists last season. Has a great first step to beat people off the drive.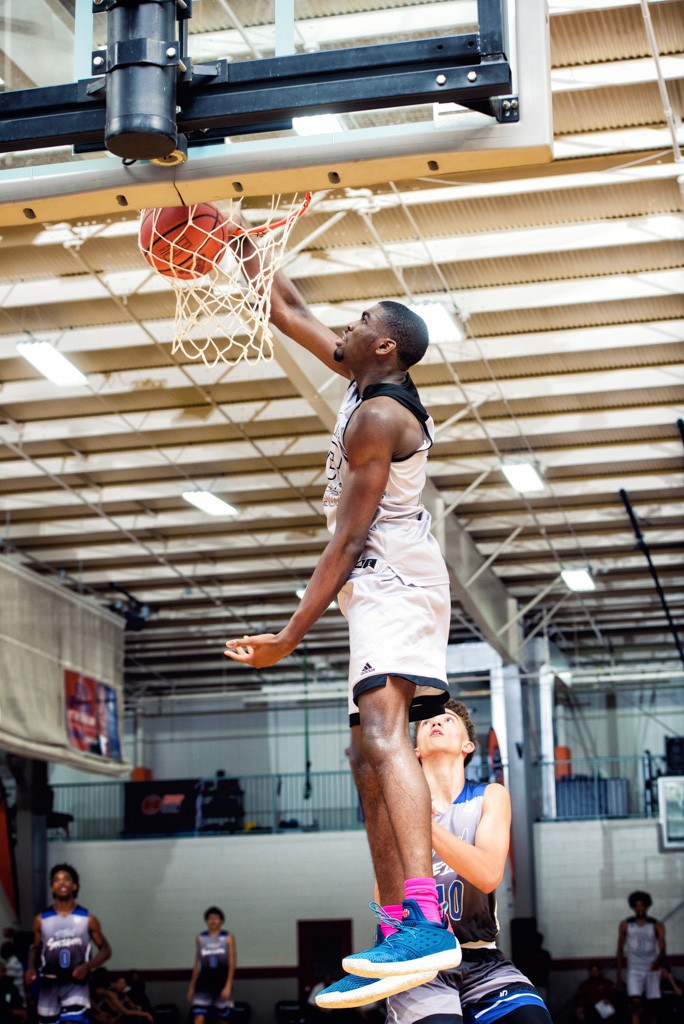 Joe Bamisile 6'4, 195 lbs, Guard - 64th ranked freshman, missed his entire senior season recovering from a knee injury but averaged 28.7 points his Junior year. He is an elite scorer so is the most likely of the four freshmen to have a big impact this season.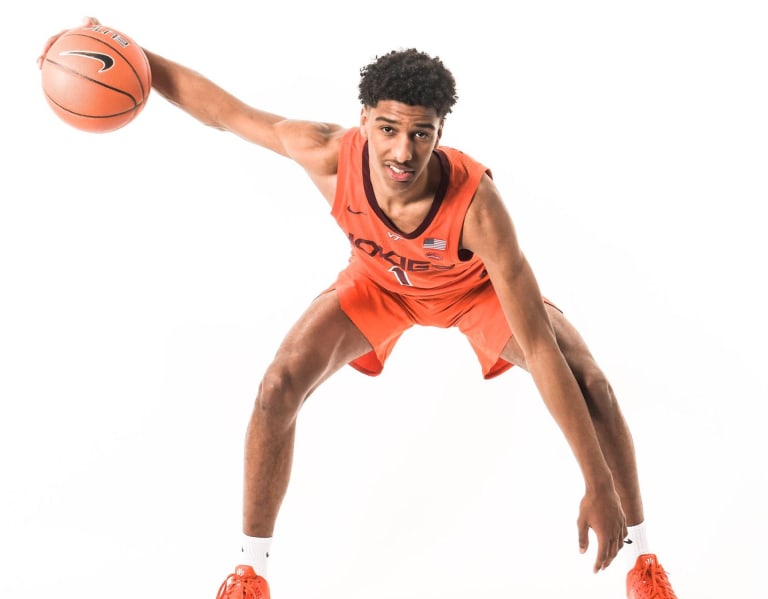 David N'Guessan- 6'9, 205 lbs, freshman Forward, 3 star out of Mt Zion prep, Think Kerry Blackshear with a lot more polish on his perimeter shooting combined with surprising ball handling from someone his size.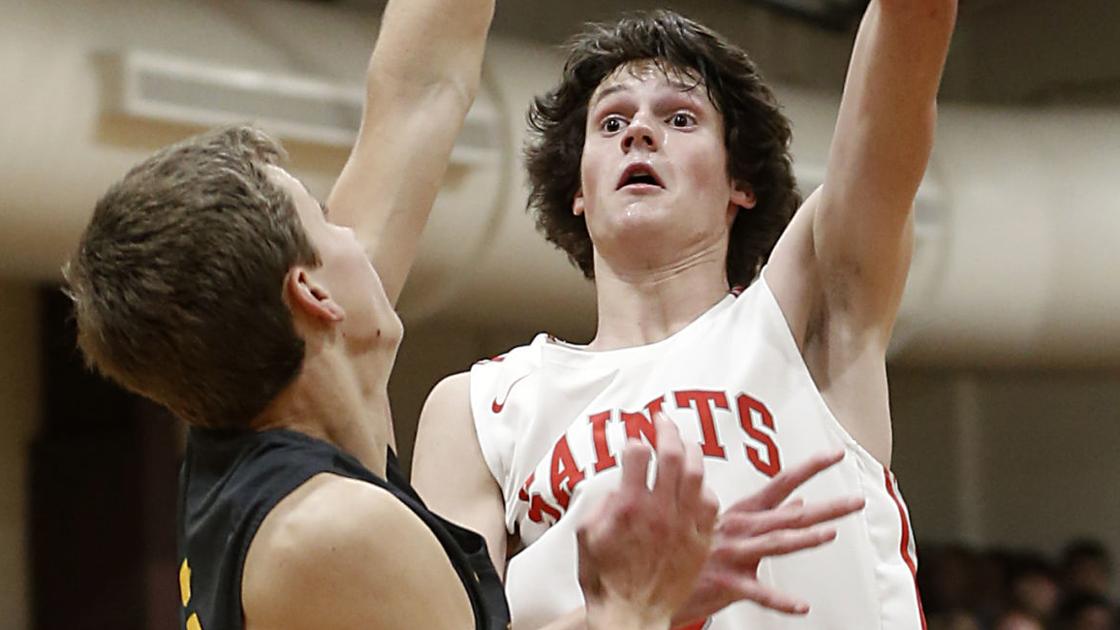 Gill Williamson, freshman Forward, 6'8, 195 lbs, preferred walk on that was an all state QB as well as a lacrosse player. Big chance he plays his way into a scholarship down the road but will have a tough time getting on the floor this season. Not afraid to bang down low.

Darius Maddox - 6'5, 185 lbs, 92nd ranked freshman, Guard, out of Oak Hill Academy, averaged about 15 and 10 as a senior on a loaded roster.

Justyn Mutts- 6'7, 230 lbs, redshirt junior transfer from Delaware, Forward, , had 11 double doubles in points and rebounds last year and scored double digits in 19 of 32 games.

Cordell Pemsl - 6'9, 250 lbs, graduate transfer from Iowa, Forward, - had several injuries late in his time at Iowa so it will be interesting to see what version of Pemsl we see this year. Last year he was limited to essentially a role player, contributing 2.8 pts and 3.8 rebounds in about ten minutes per game but had much better numbers as a freskmen and sophomore before an injury derailed his junior season.
In Closing
This game will be a huge learning curve for the coaches, players and fans of both teams. Talent level wise this game should not be close but Radford always seems to get up for these games.
This game will be about executing the fundamentals of basketball and seeing what works well. All games are about the fundamentals but the first few games this season are that much more important for such a changed lineup.
The foul line should be the Hokies friend and likely provides an 8 to 10 point cushion.
Look for the new Hokies Diarra, Pemsl and Mutts to put up around 50 points combined. This should overcome any issue with meshing this lineup together. Bede could go for the points assist double-double. Points would be the drag on that number. Mutts will likely pull the points rebounds double-double.
Hokies overcome some early sloppy play and win 85-71.