In 2016, the Hokies absolutely dominated East Carolina 54-17, a result among many other outcomes which signaled things in the Justin Fuente era were different. And yet, after so many years of disappointing results against the Pirates, one blowout doesn't feel like enough to shake the nerves leading up to the matchup. Although, the Pirates have played absolutely terrible football thus far in 2017, enough so that defensive coordinator Kenwick Thompson was replaced by DL coach Robert Prunty. However, teams rarely progress or regress by such huge margins in one offseason, so the Pirates are almost certainly not as bad as they've played thus far.
While personality stats are not available until after week 7, overall performance as well as offensive and defensive performance, adjusted for opponents, provide some insight into what to expect on Saturday.
Where the Season Stands
Virginia Tech is currently 2-0, including a nationally televised, primetime win against a ranked West Virginia team at FedExField. Really! The actual and predicted score difference and odds of winning each game are:
The odds of each possible regular season win total are now: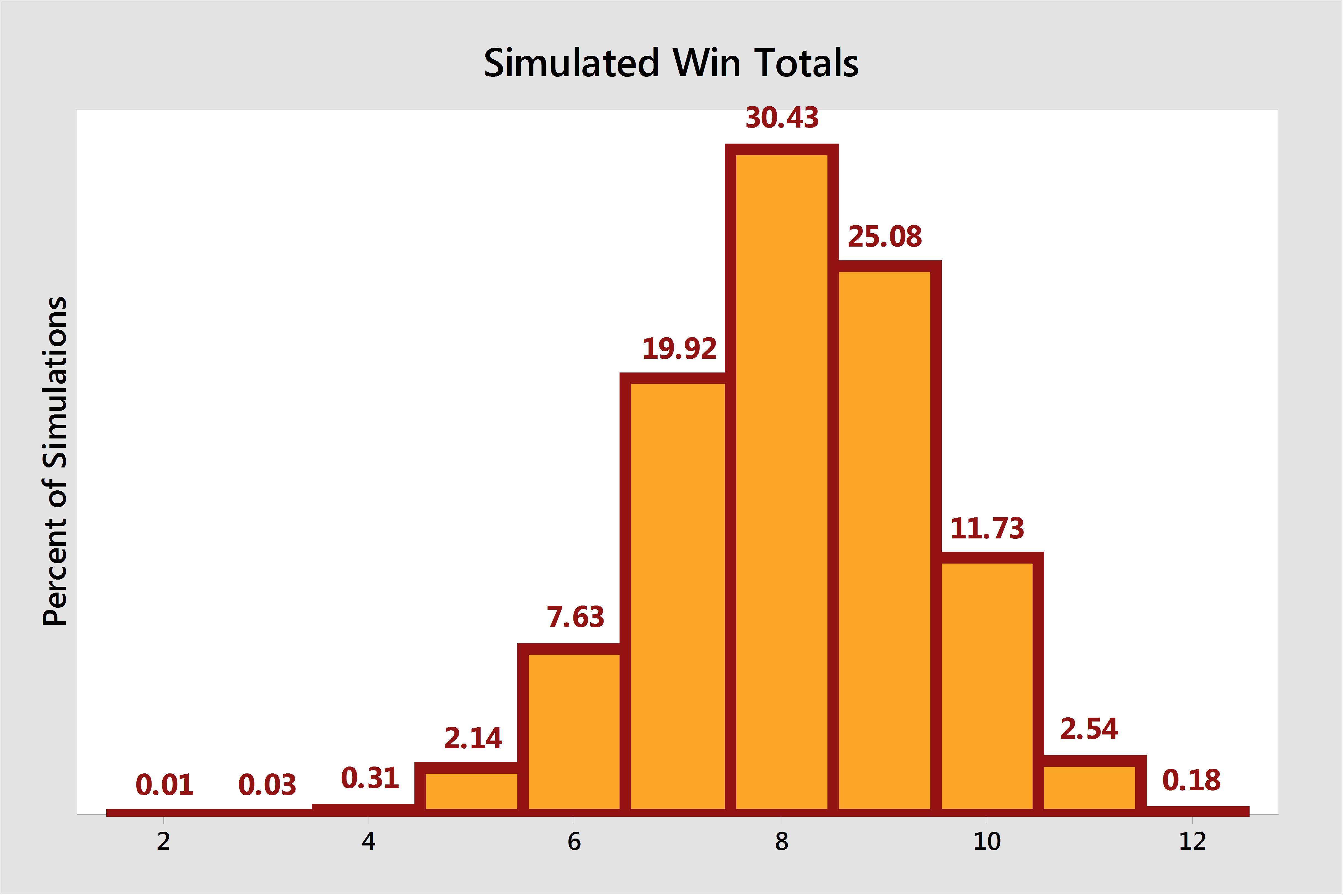 12-0 is still in play!
Rankings and Computer Predictions
The computer rankings and predictions for each team: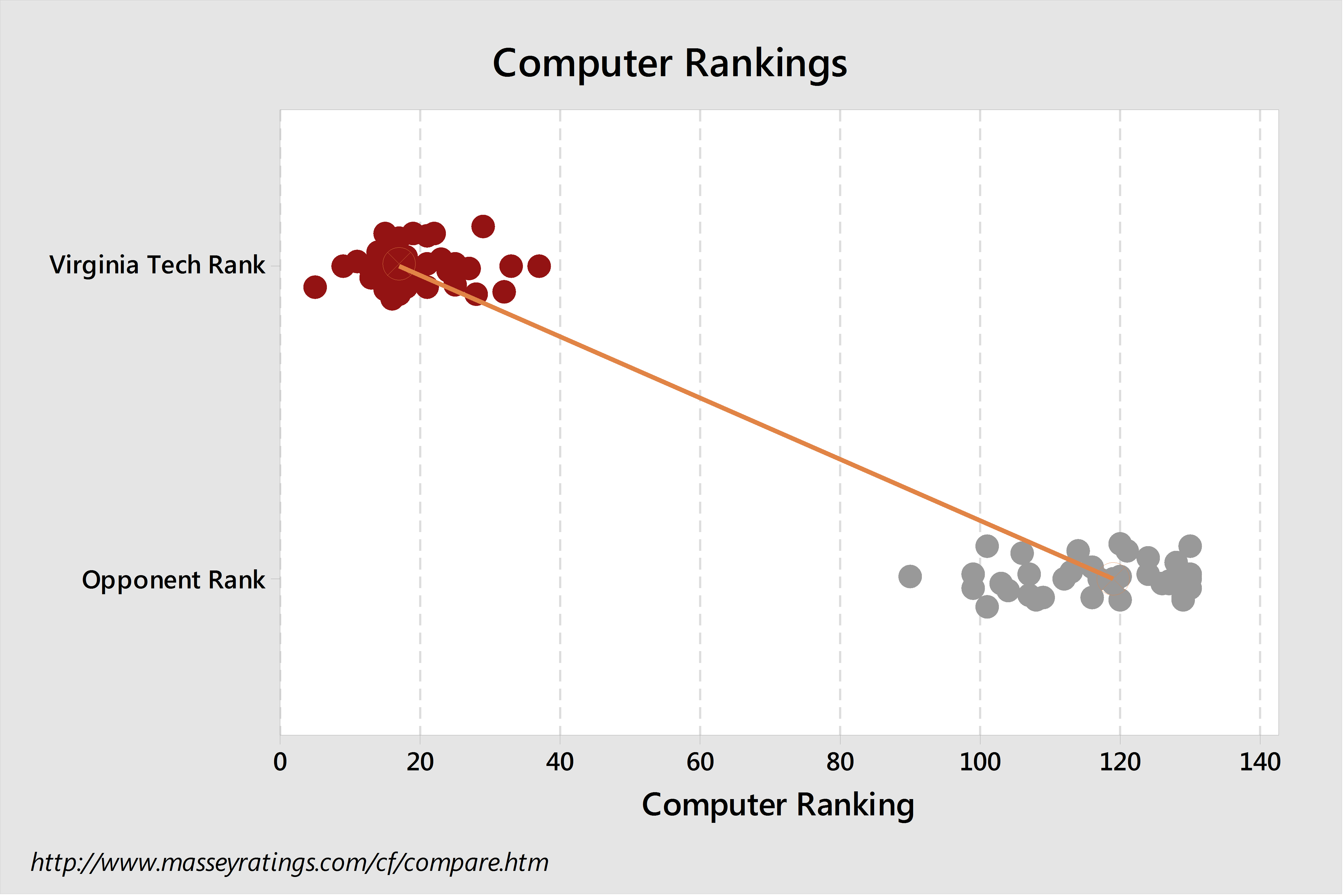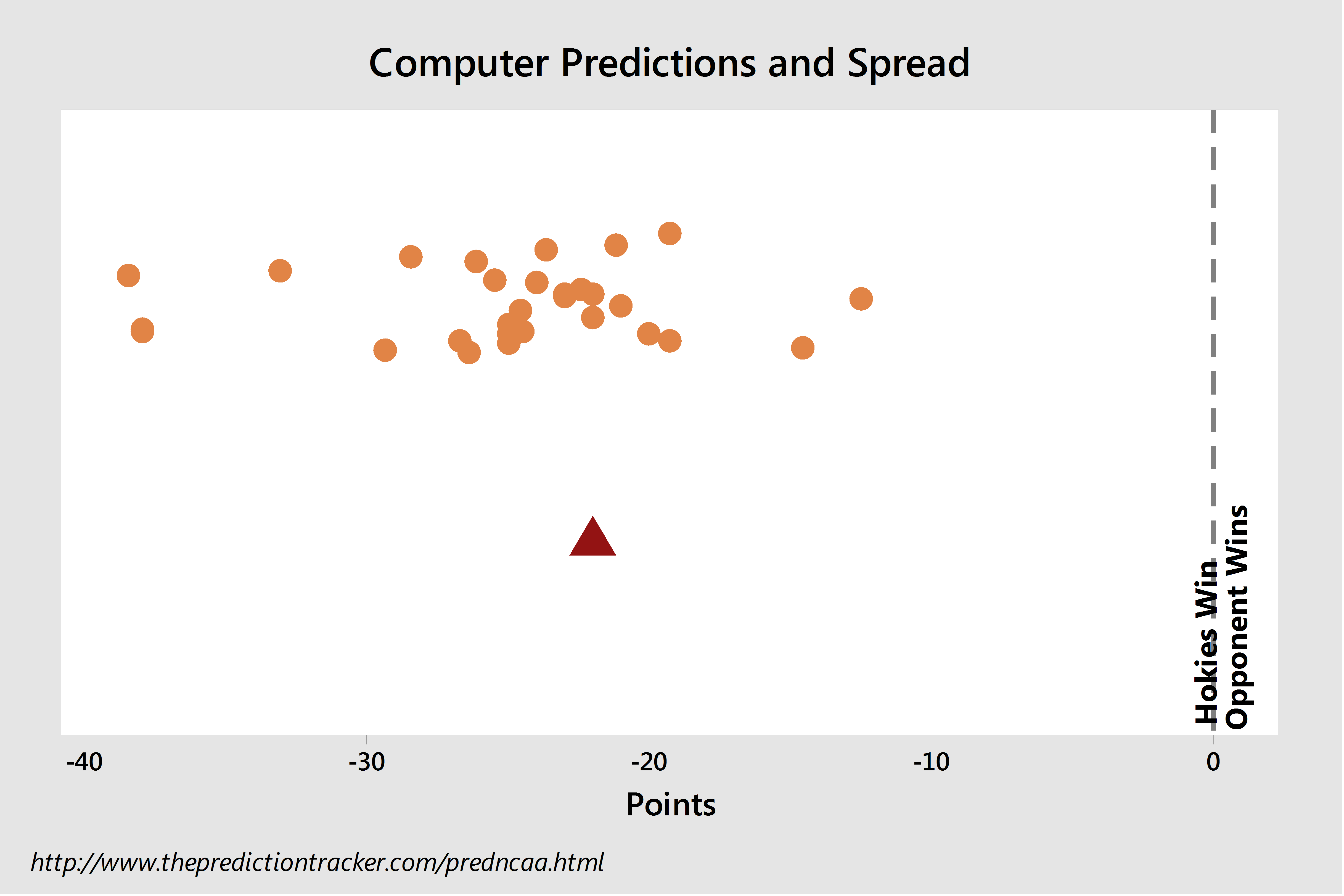 None of this means anything, because ECU. The odds of a 22-point favorite winning are 93.4%.
Next is a look at any overall offensive or defensive advantages:
The Hokies' offense has performed slightly better than the usually strong Pirates' offense, while the defense has enjoyed a more significant advantage. As in Tech's defense has been great, while the ECU defense has been trash emoji.
Who To Watch Out For
Based on this year's stats, there are no players to watch out for on the Pirates' roster. However, it would be naive to think that talent disappeared in the offseason and base too many conclusions on only two games. This week features a player from each team:
WR Jimmy Williams is a dangerous threat after averaging 18.18 yards per catch last season. With the departure of Zay Jones, look for Williams to be the target when the Pirates need a chunk of yards.
Punter Oscar Bradburn, 15th in the country with a 46.15 yards per punt average and the No. 2 rated freshman. More importantly, what can ECU expect if a returner breaks through and faces Bradburn one-on-one? "I'll deck him straight away. I'll put him on his ass."
Statistical Key to the Game
Thus far this season, the Pirates have regressed on both offense and defense. I'm buying ECU's high efficiency offense of the past few years is gone because the coaches who put it in place have since departed. I'm not as confident ECU's defense is as bad as shown thus far, and I still don't trust the Hokies' offense to consistently produce. While Tech's game plan for Delaware may not have involved much creativity, I'm concerned it didn't involve more run game and that inaccurate throws took away potentially explosive plays.
Virginia Tech's run game will struggle until defenses are forced to respect the threat of explosive pass plays. Therefore, I'm focused on completions of 20-plus yards as the key to a convincing Tech win.
Statistical Prediction
I believe past struggles against ECU are a combination of scheme and matchup issues as well as bad luck. While there may still be some matchup concerns, bad luck is temporary. I think we see an East Carolina that is not as bad as the first two games have shown, but it still outclassed and doesn't ever threaten to win this one.
Virginia Tech 37, East Carolina 17
As always a thanks to Football Outsiders, cfbstats.com, and Minitab Statistical Software.