After a brief hiatus the #BUZZCAP is back and has less analysis than ever!
Highlights:
1. BREAKING THE CANES
GIFTORY:
1. OUR PUNTER TACKLES BETTER
2. CANES JUST WANT TO HAVE FUN
3. MUTOMBO'D
4. ANGRY FRANK IS ANGRY
Section 140:
"Miami In The Rain" sounds like a terrible episode of Diagnosis: Murder.

— sir broosk (@celebrityhottub) November 10, 2013
In this rain, these new Miami Hurricanes jerseys are 50 shades of grey. http://t.co/qqoo5aGS9r

— Billy Corben (@BillyCorben) November 10, 2013
Meme'd: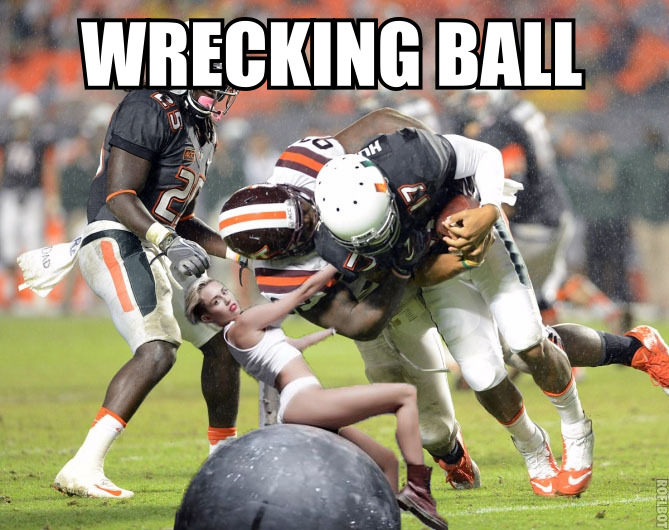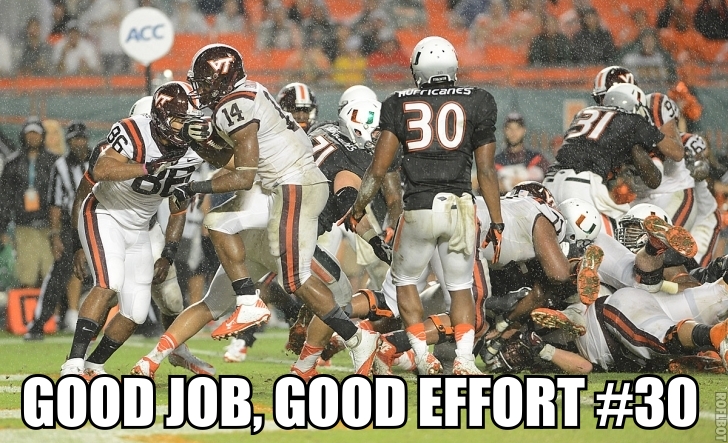 Create the Caption:
Leave yours in the comments below.
*All photographs are via HokieSports.com