I asked our resident GIF maven VTBox if he would make us something fun for the 4th of July week(end). He didn't disappoint.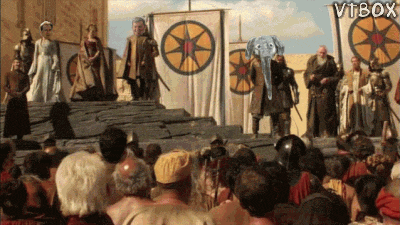 Please note, Sansa is taller than Saban, so the scale is a bit off here.
Have a great time celebrating America this weekend y'all. Please know how to safely handle fireworks and return with all your fingers intact. Do discuss any plans below or America related homerism below.