After winning the College Bass National Championship in 2007, angler Scott Wiley knew his accomplishment would, finally, garner some attention.
"It's hard to convince a lot [of] people who don't care about bass fishing that what we're doing is important to some people and maybe a lot more people than they think," Wiley said. "I think they'll write about us now."
And now almost 16 years later, there's a t-shirt to commemorate Virginia Tech's national championship too. HOMEFIELD dropped that and more in its latest officially licensed Hokies collection.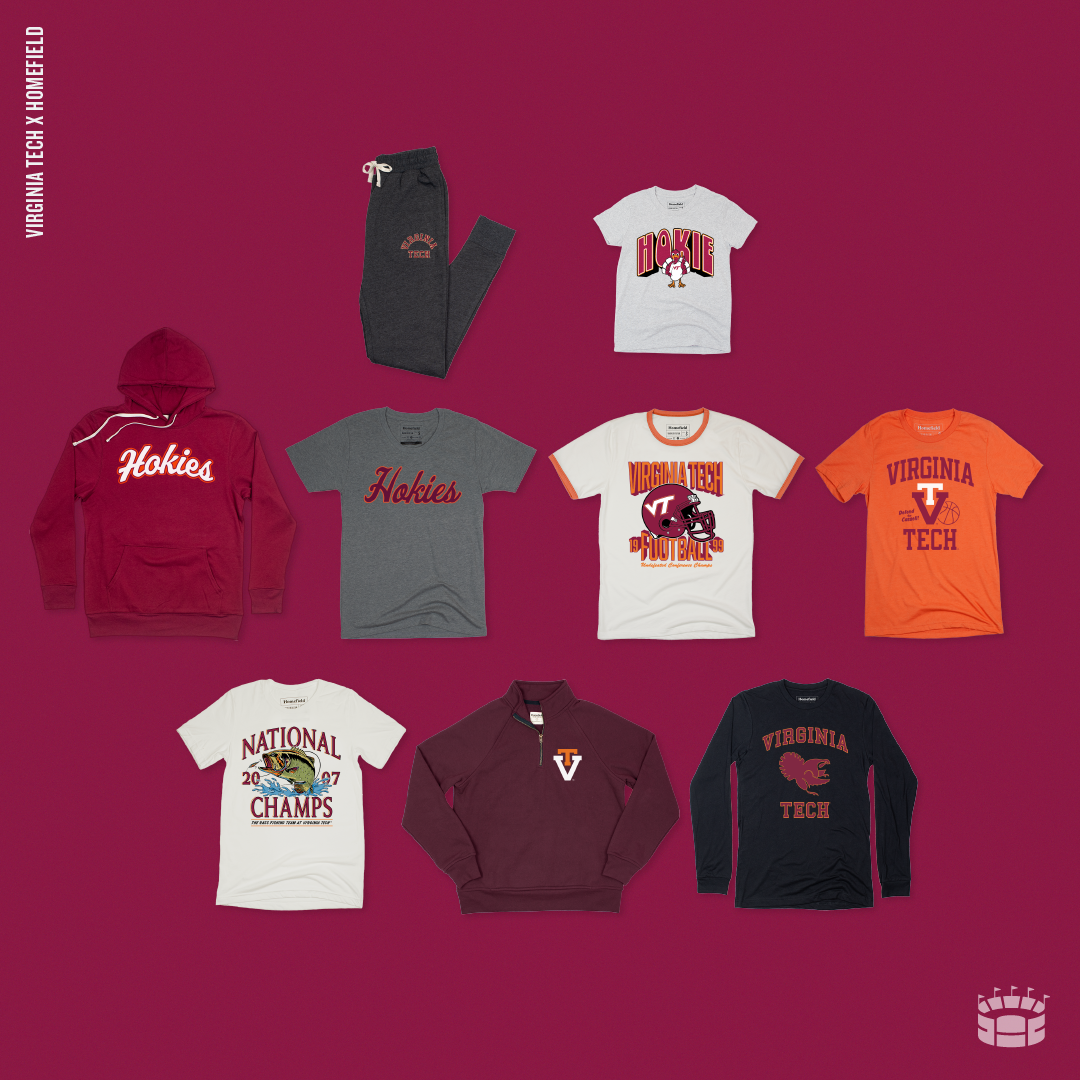 There's also HOMEFIELD's first youth t-shirt, new graphic tees, long sleeve apparel, joggers, a quarter zip and more!
Use code TKP for 10% off your order.
And, bonus, HOMEFIELD has TKP's Horse on a Treadmill t-shirt in stock.