By:

Joe Lanza
PUBLISHER
on August 9, 2010, 5:22 PM
First off I'd like to say thank you to everyone who posted pictures of their memorabilia. This crazy idea for a contest would have fallen on its face if it wasn't for y'all, so kudos. Every piece submitted was marvelous and it shows just how much we treasure not only Hokie football, but Virginia Tech.
Originally I said I'd break up the submissions into the following categories: oldest, rarest, funniest, maroon-est, and most obnoxious (those making fun of UVa or other rivals). Well I'm throwing those out the window. Based on the entries received I've made the new categories: most commemorative, most unique and flashiest gear. I'm also doing away with best in show voiting. Instead, the top two vote getters in the most commemorative and unique categories will each win a shirt. I'll quickly summarize the effects of the changes. Before we had 4 category winners plus a best in show for five total winners. Now we have 3 categories and five total winners. See, not much has changed.
Today I'll open up the polls for most commemorative. You'll have a week to vote. The voting for most unique and flashiest gear will follow over the next two-three weeks leading up to kickoff.
Linze2's Birthday Ball
I'm jealous. Did Coach Beamer come to your party too?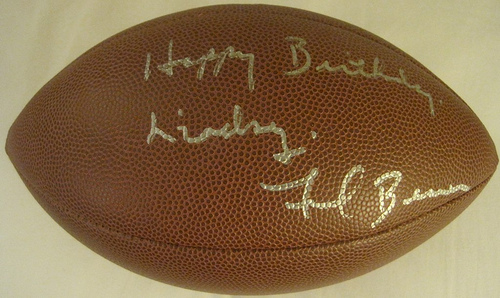 footballgirl's Bottle of RC Cola
RC Cola is hands down the best in the land. It would have been a stellar victory drink.
HokieGal's Pins
I wish one of those pins were actually true.
HokieGal's Dr. Pepper
It's from the 1981 Peach Bowl and commemorated our perfect home record. Not in our Lane!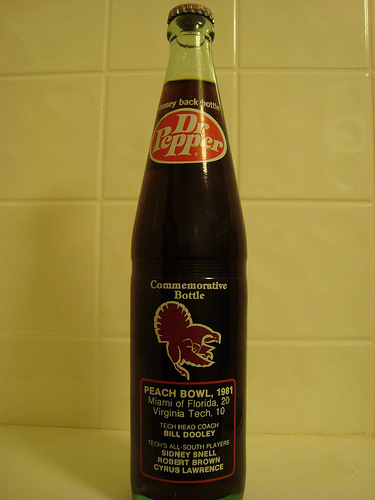 HokieGal's Buttons
My new mission in life is to find myself one of those "Geaux Tech" buttons.
HokieGal's Tickets
Is he throwing the ball at that guys ass?
HokieGal's Autographed Bag
I spy signatures from Coach Cav, Bud and Coach Hite.
HokieGal's Autographed Mouse Pad
furrer4heisman's Orange Bowls Patches
I'd like to have one of your patches to iron onto a burnt orange sports jacket.
furrer4heisman's Press Passes
My press pass for the 2005 Sugar Bowl against Auburn.
journalist4heisman?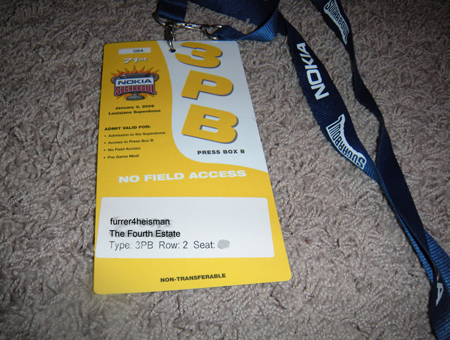 furrer4heisman's Orange Bowl Finale Ticket Stub
"Ticket stub from Virginia Tech's last trip to the Orange Bowl in 2006 when Brandon Flowers returned home and had two big interceptions in a 17-10 win."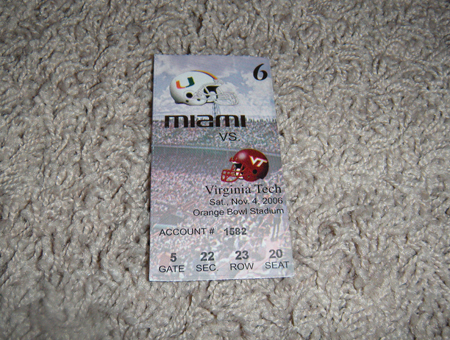 HoakieBS' Sugar Bowl Potpourri
Can you explain how you've resisted wearing that hat?
HoakieBS' Framed History Print
hokie8807's Tickets and Media Guides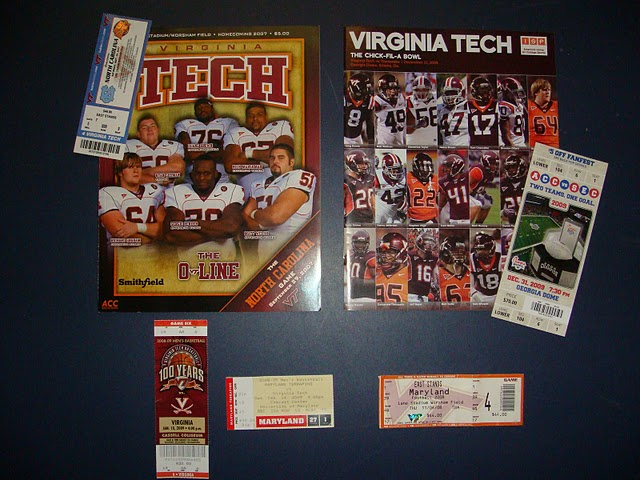 hokie8807's ACC Championship Banners
Hey, where's '07?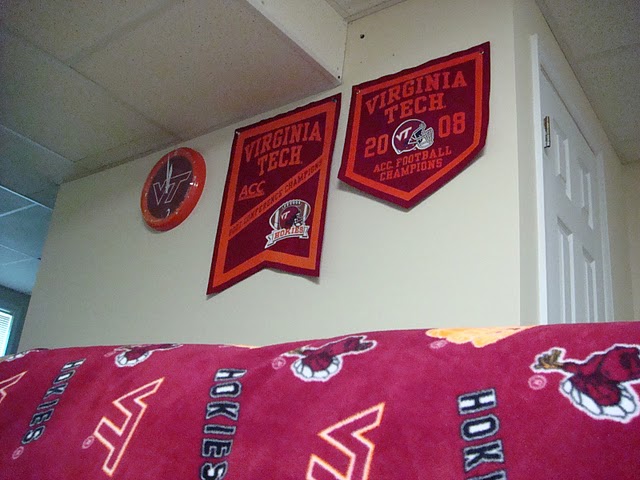 hokie8807's Team Posters
Sub Station II has some old school ones hanging up.
sakinn's "WA WHO?" Button