By:

St. Louis Hokie
on November 15, 2019, 9:32 AM
| 220 comments
Myles Garrett ripped the helmet off Mason Rudolph last night and hit him in the head with it. As you can imagine, it's making the talking heads speak very seriously on tv this morning.
"Mason Rudolph, the Pittsburgh Steelers could files charges against Myles Garrett for what we now have seen is the closest thing to on-field criminal activity. That was assault last night."—@AdamSchefter pic.twitter.com/WbcYtKHyX9— Get Up (@GetUpESPN) November 15, 2019
It's also set off a maelstrom of hot takes: Zapruder-style film that points to Rudolph (maybe) kicking or (maybe) grabbing Garrett's nuts ("HE HAD IT COMIN'!"), Raiders fans wanting to make sure Garrett gets similar disciplinary measures as Vontez Burfict, and national writers talking about The Shield being tarnished.
With that said, we can all agree on one thing: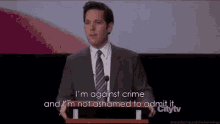 What say you, TKP? Where were you during the Great Helmet Swing of 2019? How long do you think he will be suspended? How long should he be suspended?