Matchup Overview
We almost, almost, worked ourselves into having an offensive advantage over a team. Sadly, it didn't happen. Maryland enjoys a slight advantage when they're on defense, and UVa's defense is the only thing stopping Mike London from handing out speeding tickets in the 757 again.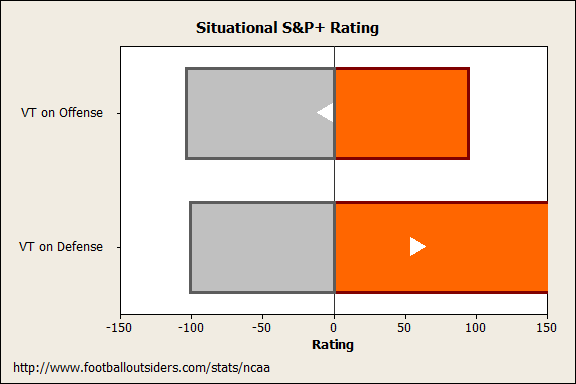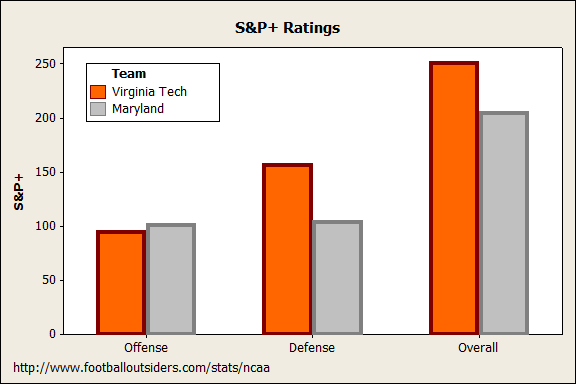 What the Computers Think
After the last three weeks, I'm not sure whether I want the computers to like our chance or not, but since they are generally right and football is an incredibly fluky game. (Nothing fluky at all against Miami, right? I mean, punters force fumbles all the time...and sometimes they catch the snap with a knee on the ground...)
So here goes: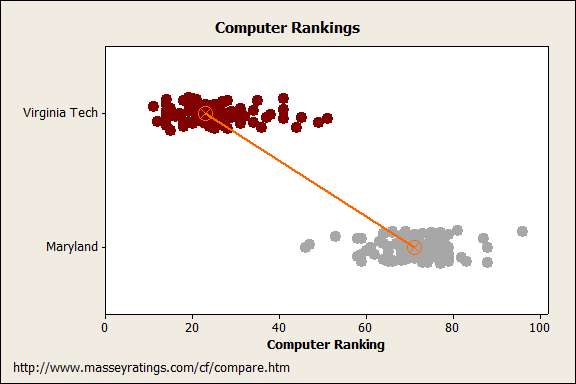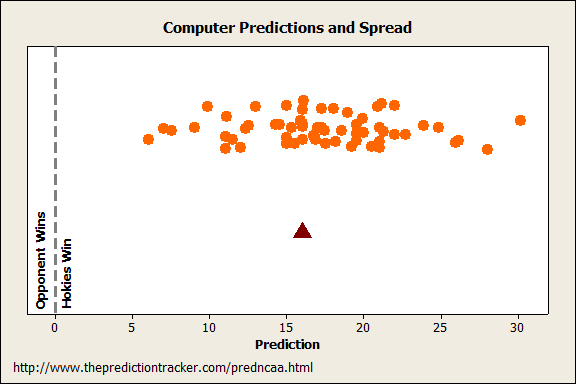 This is as comfortable as a margin as we've had in a while, and I hope we fulfill these expectations. No, I hope we destroy them and win by 30 or more.
Situational Comparison
This is how things look on offense: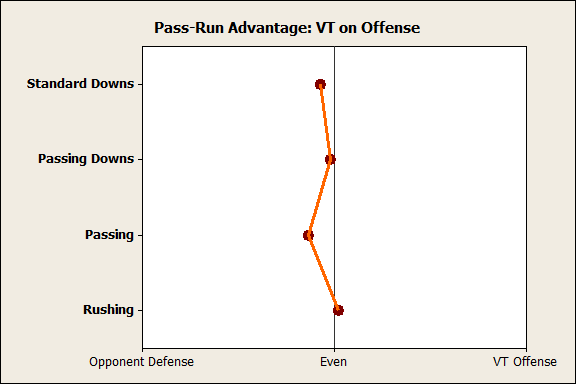 Not great, but not too bad! We even have a small advantage when rushing...things are actually pretty even here so look for an average offensive output (for VT at the moment, "average" means "Baylor-esque") and maybe even some more rushing success. Break out the good bourbon!
On defense: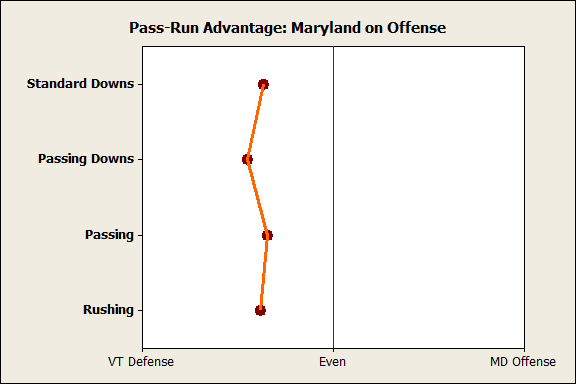 (Wipes drool from keyboard...) Well Maryland's offense should be good at nothing. Their bright spots on offense (two stud WR's) are both out for the season, and the numbers they put up before that made this offense look better. So the computers, which think our defense will dominate them, for the most part think these two still play. FEI has the predicted final score at 30-2.
Personalities
With the Hokies on offense: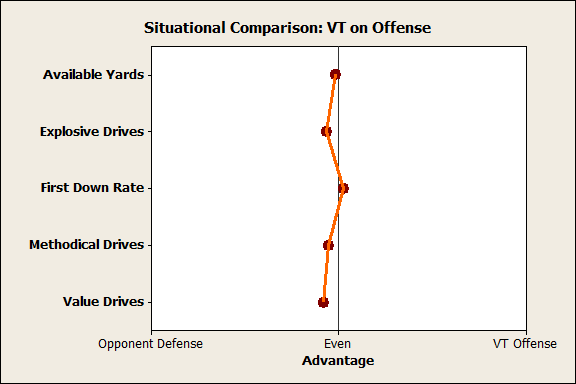 Nothing really sticks out there...just balance all around. So who would the VT offense and Maryland defense compare to?
Virginia Tech Offense BFF's:
Eastern Michigan
Washington State (who ever thought a VT offense would be compared to a Mike Leach one?)
Central Michigan
Maryland Defense BFF's:
Arizona
Central Florida
Oklahoma
So what about the Hokies on defense?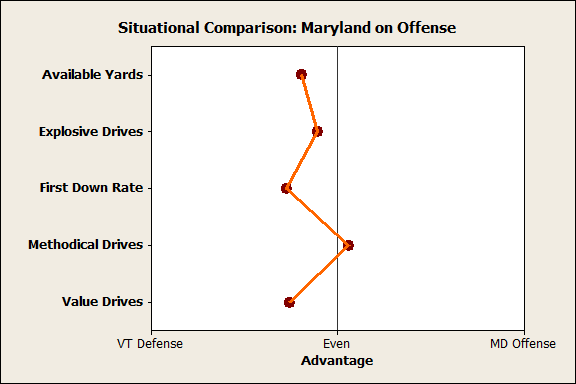 Maryland Offense BFF's:
Tennessee
Colorado
Tulsa
Virginia Tech Defense BFF's:
Pain, destruction, humiliation
Clemson (I feel dirty now)
Wisconsin
Baylor