By:

Alum07
🔥 FIRE FUENTE 🔥
on April 20, 2021, 10:13 AM
| 127 comments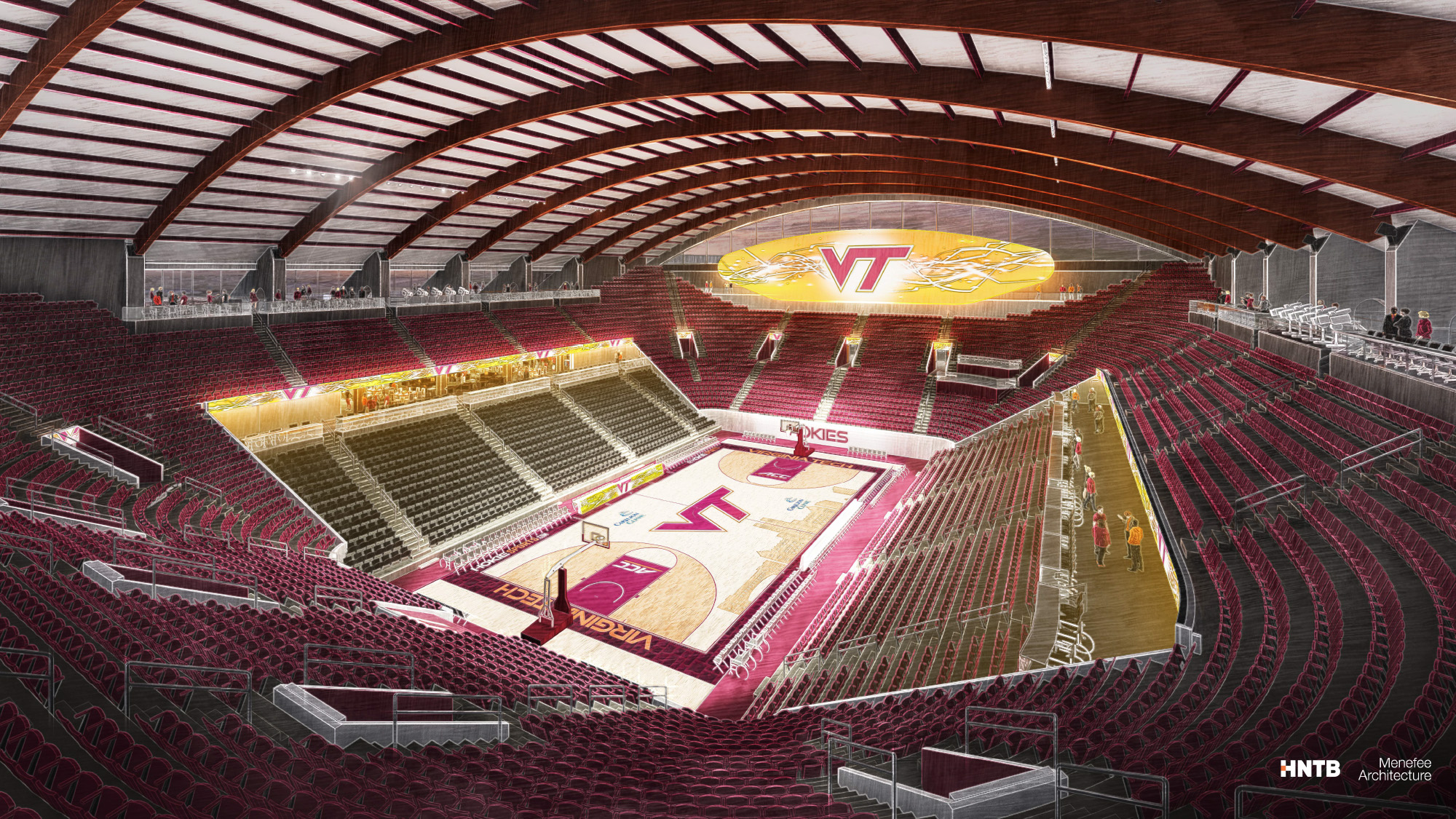 I'm not gonna lie, this looks real good. The exterior of the building looks incredibly sharp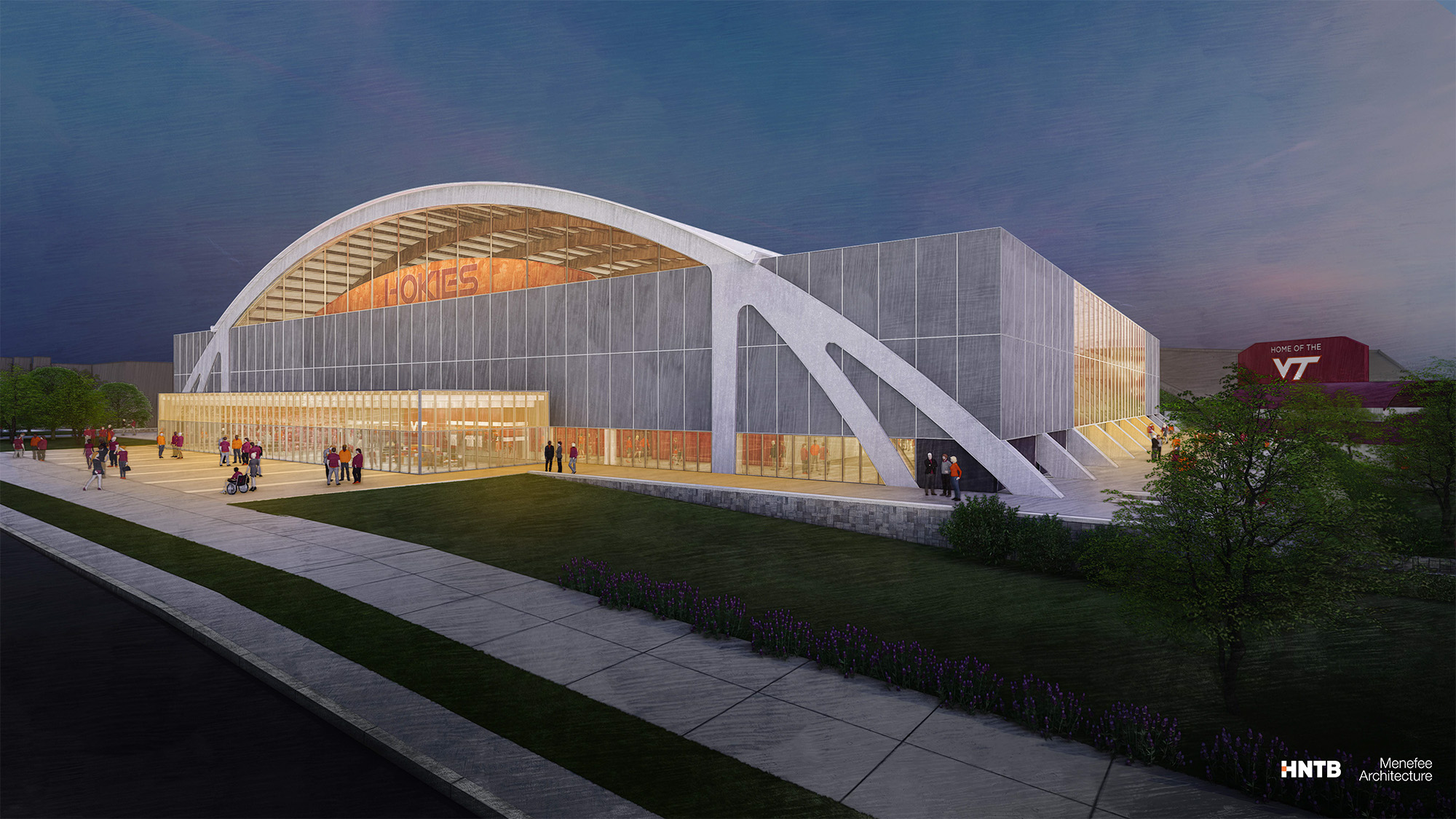 When it's filled with 10,000 fans cheering the Hokies to victory in the last seconds of a basketball game, Cassell Coliseum is an amazing sight. But when it's empty, the home of Virginia Tech basketball, volleyball, and wrestling shows its age. Built in the early 1960s, the coliseum is due for an extensive renovation.

Plans call for a completely redesigned experience, including:
A new glass entrance along Washington Street
Extended concourse areas along both sides to allow fans easier access to different sections of the coliseum
The addition of high-end premium seating areas, including club seating and luxury suites on both sides
This much-needed $75 million-plus project, helped by at least $50 million in private support, would create one of the best home venues in the ACC.
Update: There was a follow-up presser, and there's a lot of information that came out on Twitter from it
Virginia Tech #Hokies AD Whit Babcock expects the Cassell Coliseum Renovations to be completed as soon as the funding comes in. It will not displace the Basketball team while in works. Says the expectation is that it will be completed in the next 4 to 5 years.— Matej Sis (@MatejS247) April 20, 2021
Babcock says the Cassell Coliseum renovation will be $75 million total. At least $50 million will be funded on the front end, with the rest raised through tickets and suite money. #Hokies— Andy Bitter (@AndyBitterVT) April 20, 2021
#Hokies AD Whit Babcock expects the Cassell Coliseum renovations to be completed over the next "four-to-five years". But echoes that it will be completed as the funds roll in."It is the best home court advantage in the ACC. Other teams hate to come play here."— chris hirons (@chrishironsVT) April 20, 2021
Whit said in the follow-up presser that the plan/hope is to avoid displacing the basketball team during construction.He also said timeline will be driven by speed of donations/support, and would be disappointed if it took longer than 4-5 years. Thinks it could be quicker.— Tech Sideline (@TechSideline) April 20, 2021