By:

kburkeVT
on February 25, 2011, 1:53 AM
| 4 comments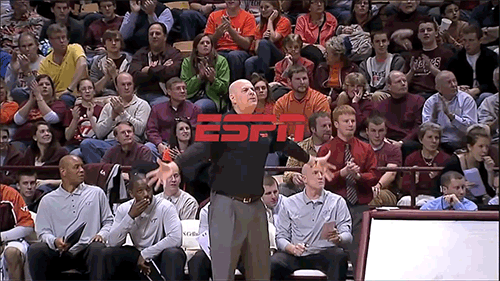 Who: Virginia Tech Hokies (18-8, 8-5 ACC) vs #1 Duke Blue Devils (26-2, 12-1 ACC)
When: Saturday, February 26 @ 9:00 p.m.
TV: ESPN
Where: Cassell Coliseum, Blacksburg, VA
The Opponent: Alright ladies and gentlemen, it's that time. We've been thinking of this weekend since the season began. It's time to get off your rear end and get out to Cassell for what many are calling the most important game in Virginia Tech basketball history. You know the setup: ESPN broadcasting College Gameday from Cassell, the No. 1 Duke Blue Devils coming to town, and a national broadcast of the game at 9 p.m. on Saturday night. Need I say more? if that doesn't get you pumped for this weekend, you might need to check your pulse.
This isn't your older brother's College Gameday. This, as Seth Greenberg so eloquently stated in another letter to the student body is an infomercial for the Hokie Nation. People know Virginia Tech as a football school and it's time to show the nation that we are ready to become a two-sport school and we have the crowd support to do it.